How to Accept Cryptocurrency Payments with XenForo
You have probably heard of systems that allow you to accept cryptocurrency payments on your website, in e-commerce on your blog or any other service you offer.
The question of the day is, with all the plugins you have seen and heard about, which one should you choose?
In today's article we are going to talk about what XenForo is and the advantages of using its crypto plugin.
What is XenForo?
I am sure you have heard of "CMS" these days, magic tools that allow you to create a blog or an e-commerce site in an easy way with a professional look, but have you ever tried to create a forum or a resource guide for technical support?
Few platforms offer the possibility of creating forums or online help or technical support sites of good quality, but that is before you know "XenForo".
XenForo is a powerful CMS that aims to facilitate the creation of online communities or support for your business, it is a tool that is mainly used in two categories:
Creating an online support site: Forum, a resource guide, comment and discussion platform.

Technical support: Email support, phone support and, most interestingly, chat support.
Its advantages do not end there, it also offers a revolutionary plugin that allows you to integrate a cryptocurrency payment system directly on your website to be able to sell your services or products easily.
In the second part of this article, I will explain in detail why you should use this crypto payment plugin and why it is so interesting.
Why is the XenForo plugin so interesting?
The advantage of using this plugin is characterized by:
Ease of integration: The very first quality of XenForo is the ease of integration and use that it offers, whether on the seller's or buyer's side, thanks to its simplicity and user-friendly interface, it offers a very pleasant user experience.

Payment automation: Thanks to this plugin, the payment and transaction process is done automatically without the help of a human, all you have to do is integrate and receive the money.

Payment security: The security of the transactions is doubly secure because the crypto payment alone is extremely secure thanks to blockchain technology, add to that the additional security system that XenForo provides and you get one of the most secure payment systems that can be used.

Revenue diversification: By accepting crypto payments, you open yourself up to a whole new clientele, as more and more people are using crypto these days, and to meet their needs, more and more online businesses are adding this feature to their websites.

Monetising the forum: As we read in the first title "What is XenForo" it is mainly a CMS for community creation, so if you have a forum that you want to monetise this plugin is for you.
Now that we've seen the main benefits of this plugin, let's see how the integration works.
Start accepting Crypto Payments with XenForo: Step-by-step Guide
Now that we have reached this stage, I will show you step by step how to make the integration easy and fast. Before starting you should know that to use it you also need a gateway to receive the money, it is a kind of bank account for crypto, nothing complicated.
Account creation: The first step to follow is to go to the XenForo website and the Cryptomus website, and you will need to create an account for each, complete the configuration of your account and open a merchant account on Cryptomus.
After creating the two accounts, you need to go to your XenForo account and go to the admin panel to do the second step.
Add-ons: On the left side of the admin panel you will find a button called "Add-ons". Click on it and you will be taken to the "Add-ons" page.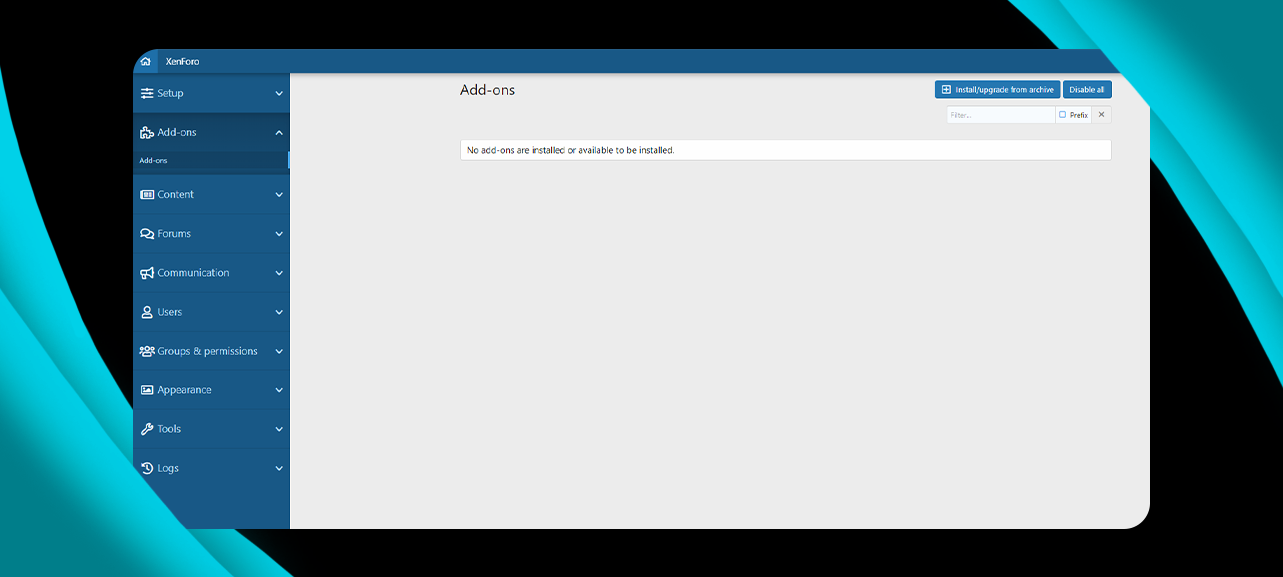 Now that you are on my "Add-ons" page, the next step is to download the XenForo plugin from your Cryptomus account to link your Cryptomus account to the XenForo automatic payment system.
Download the Cryptomus XenForo Plugin: On the Cryptomus website in the menu bar click on Service then Business and at the bottom of the Business page you will find the Plugins page click on it and search for XenForo, after finding it you need to click on Download.

Install the Cryptomus plugin on XenForo: On the "Add-ons" page we will find the "Install/Upgrade from archive" button, click on it and in the window that appears, download the archive with the Cryptomus plugin, click on "Upload".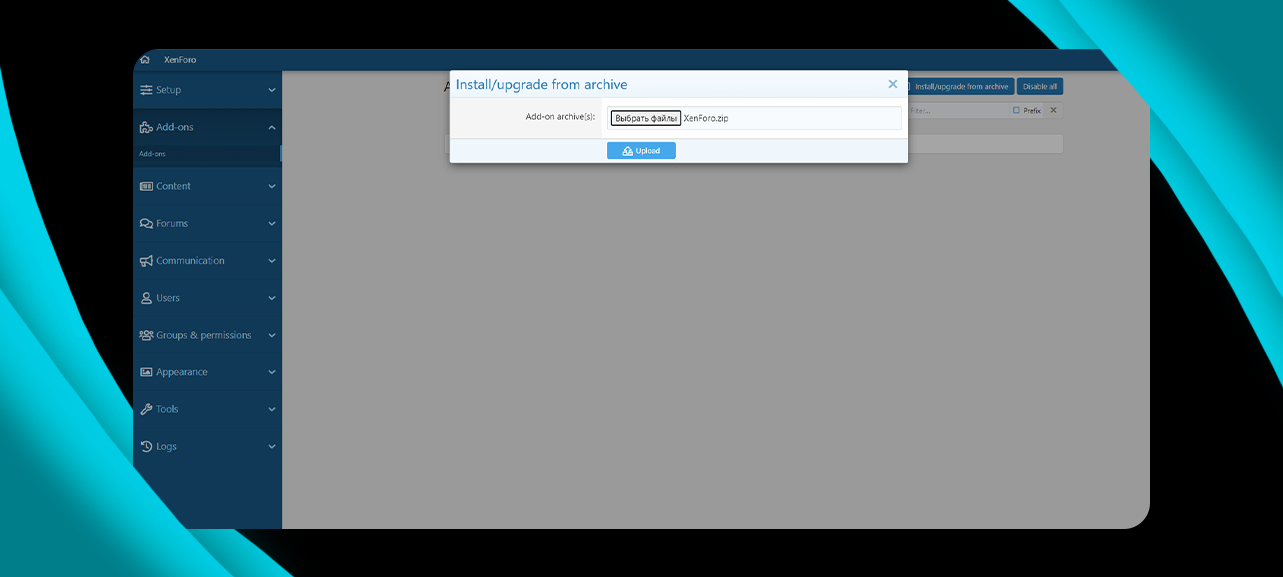 Wait for the process to finish and then click on the "Confirm installation" button.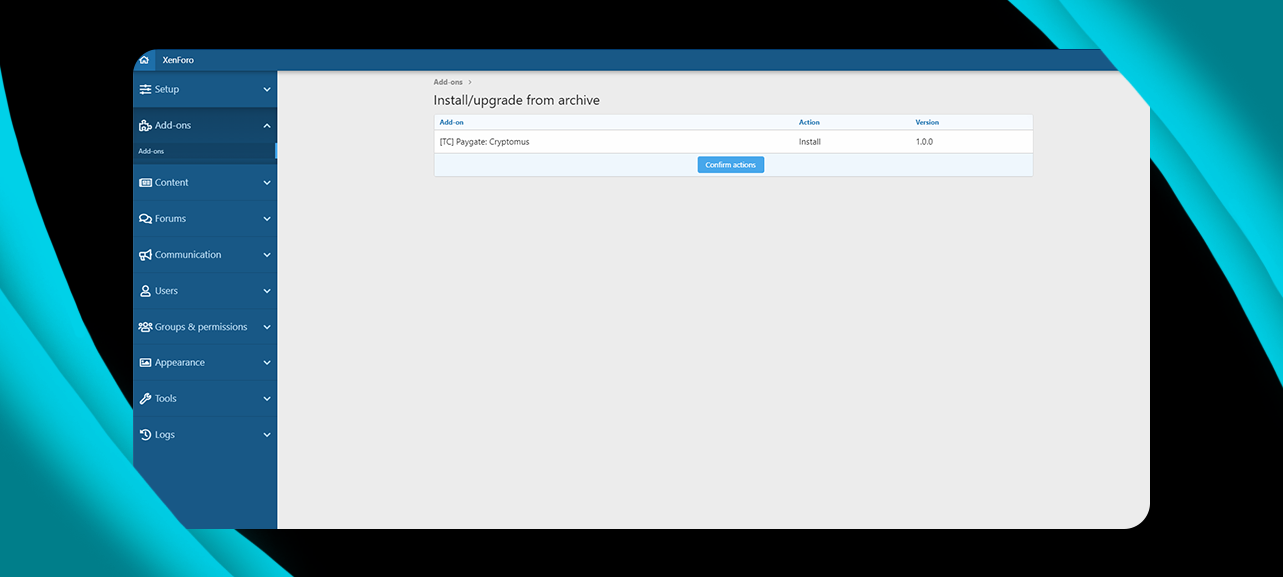 Create a payment profile: In the left menu, find the "Configuration" tab, click on it and go to the "Payment Profiles" page, find the "Add a payment profile" button and click on it.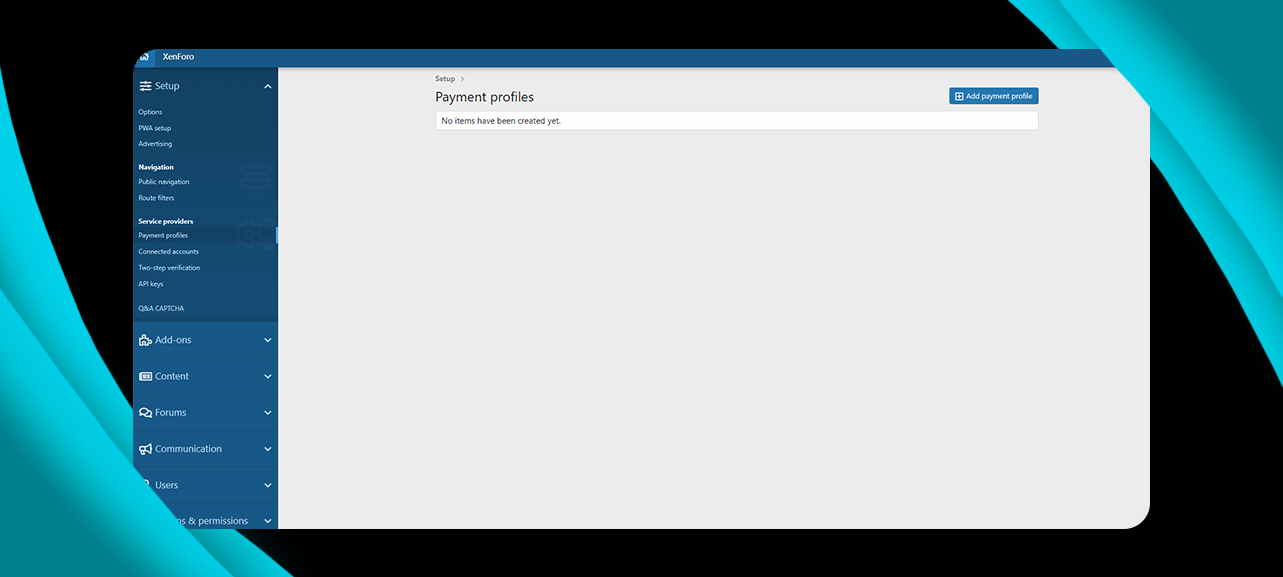 Select a payment provider: In the dialogue box, select "Cryptomus" from the drop down list and click the "Next" button.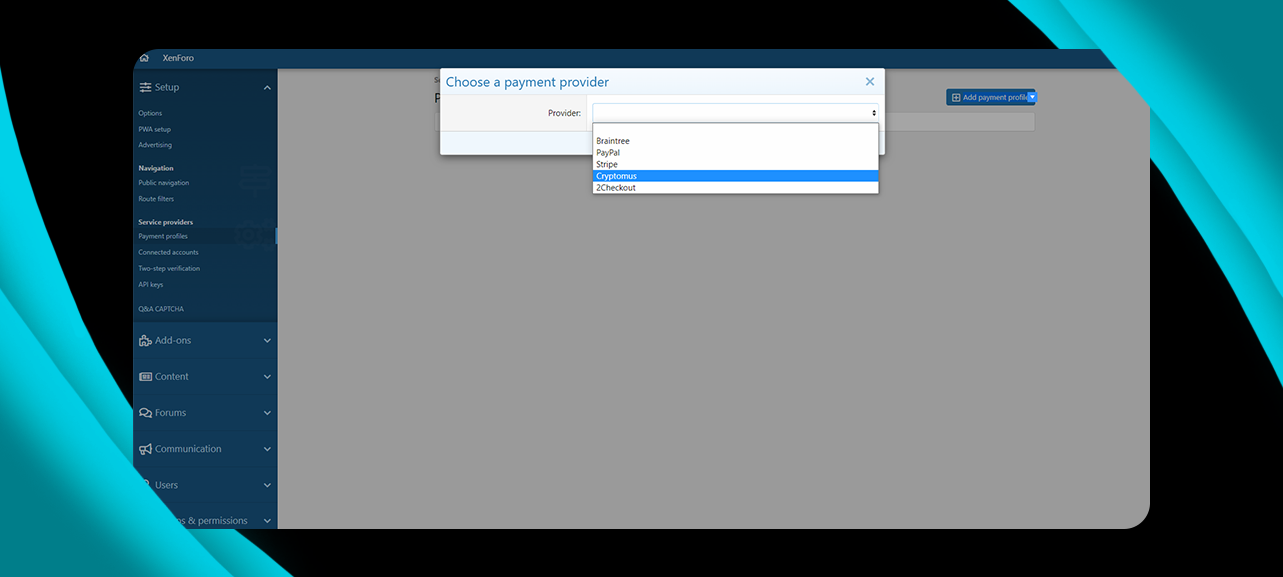 Fill in the account information: For this step you need to go to your Cryptomus account in the merchant section and copy your "Merchant ID" and "Payment API key" and paste them into the "Merchant ID" and "Payment API key" fields in your XenForo account and click "Save".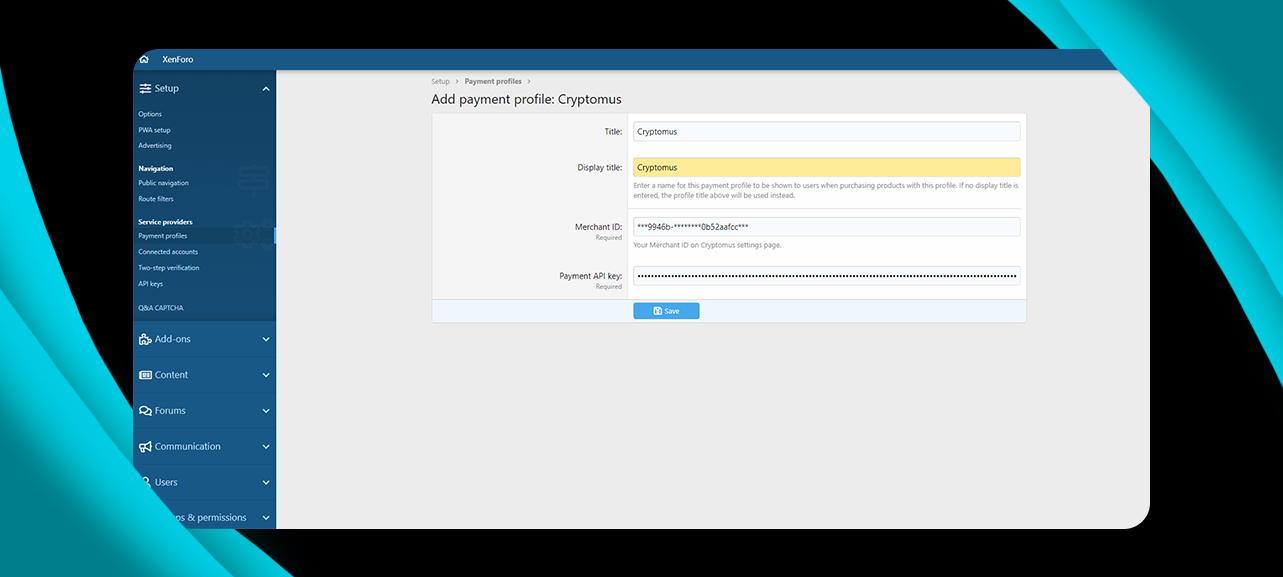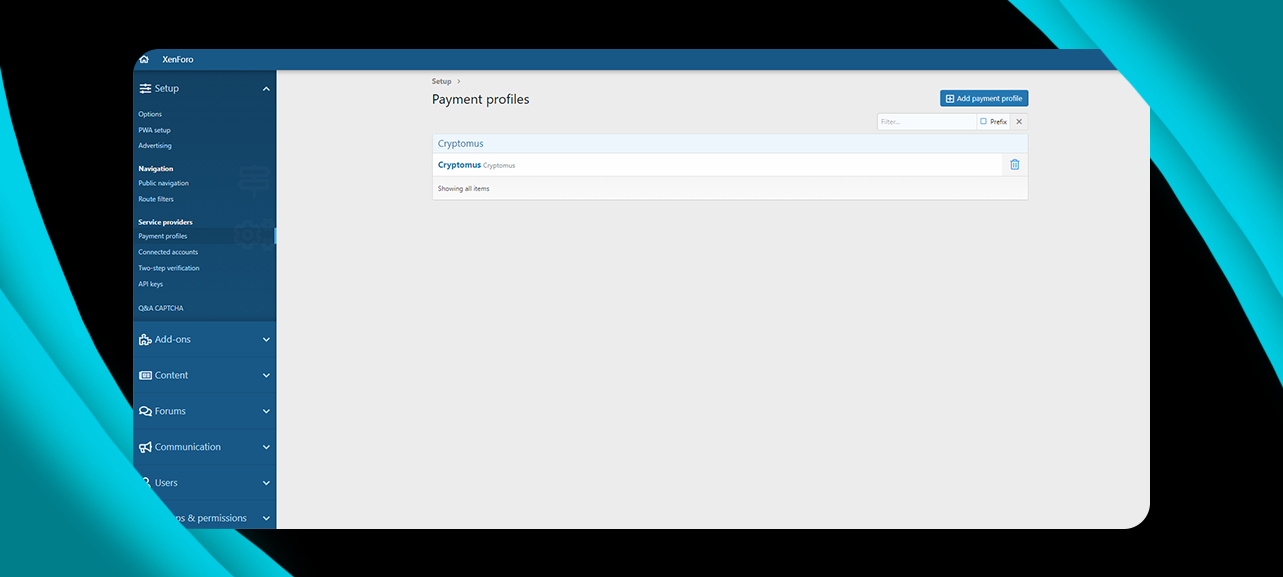 In conclusion, XenForo's cryptocurrency payment plugin provides a secure and easy-to-use solution for accepting crypto payments on your website. It's easy integration, automated payment process and blockchain security make it a compelling choice. Accepting cryptocurrency payments allows you to diversify your revenue and attract a broader customer base. Follow the step-by-step guide to seamlessly integrate the plugin and effectively monetise your platform.