How to Connect Cryptocurrency Processing on a Website
In today's digital age, it's important for businesses to offer a variety of payment options for their customers. One of the emerging trends in the world of e-commerce is the acceptance of cryptocurrency payments. With the increasing popularity of cryptocurrencies like Bitcoin, Ethereum, and others, it's becoming more important for businesses to offer these payment options.
Connecting cryptocurrency processing on a website can seem like a daunting task, but with the right tools and knowledge, it can be a straightforward process. In this article, we'll explore the steps involved in setting up a cryptocurrency payment gateway on your website, as well as the benefits of doing so. Whether you're a small business owner or a large enterprise, accepting cryptocurrency payments can help you reach a wider audience and stay ahead of the curve in the digital age.
What Is Cryptocurrency Processing?
Cryptocurrency processing is the process of accepting and processing digital currency payments for goods or services. It allows businesses to offer their customers the option to pay with popular cryptocurrencies such as Bitcoin, Ethereum, and Litecoin, among others.
Cryptocurrency processing typically involves the use of a payment gateway, which acts as a bridge between the merchant's website and the cryptocurrency network. The payment gateway accepts the cryptocurrency payment from the customer and then sends it to the merchant's wallet after deducting a transaction fee.
Accepting cryptocurrency payments can be a great way for businesses to expand their customer base and reach a tech-savvy audience. It also offers benefits such as faster payment processing times, lower transaction fees, and increased security and privacy.
Overall, cryptocurrency processing is a growing trend that is becoming increasingly popular among businesses of all sizes. As the adoption of digital currencies continues to rise, it's likely that more and more merchants will look to incorporate cryptocurrency processing into their payment options.
Why Is It Important to Have a Cryptocurrency Payment Option on Your Business Website?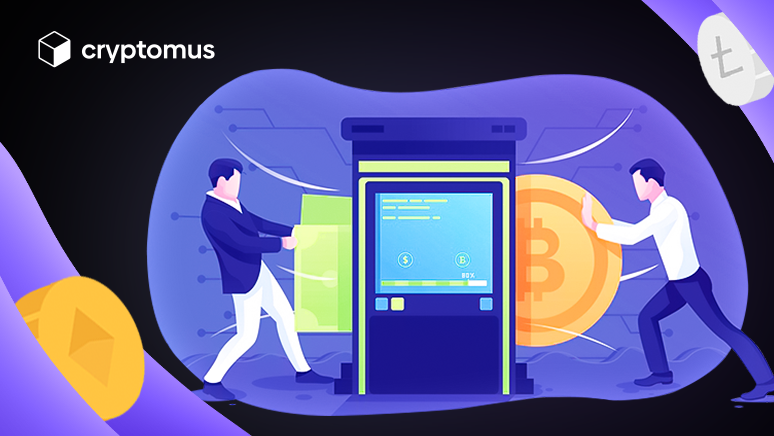 It is important to have a cryptocurrency payment option on your business website for several reasons. First and foremost, it allows your customers to have more options for making payments, which can improve customer satisfaction and increase sales. With the growing popularity of cryptocurrencies, there is a growing demand for businesses to accept payments in this form.
Accepting cryptocurrency payments can also offer several benefits over traditional payment methods. For example, cryptocurrency transactions are often faster and more secure than traditional methods like credit card payments. They also typically have lower transaction fees, which can save your business money in the long run.
Additionally, offering cryptocurrency payments can help your business stand out from the competition and appeal to tech-savvy customers who are interested in new and innovative payment methods. By providing this option, you can also expand your customer base to include people who prefer to use cryptocurrencies over traditional payment methods.
Overall, accepting cryptocurrency payments on your business website can improve customer satisfaction, increase sales, save your business money, and help you stay ahead of the competition in the ever-evolving world of digital payments.
Connecting Cryptocurrency Payments
To connect cryptocurrency processing on a website, you will need to follow these general steps:
Sign up and create an account: The process takes about a minute. Sign up with your phone number, email or even remain anonymous and do it with Tonkeeper.

Integrate the payment platform: Most cryptocurrency payment platforms provide integration guides and APIs that make it easy to integrate the platform with your website. You may need to hire a developer to help you with the integration process, especially if you have a custom-built website.

Test the integration: Once the integration is complete, you will need to test it thoroughly to ensure that it is working properly. You can make a test transaction to confirm that payments are being processed correctly.

Go live: Once you have tested the integration and confirmed that it is working correctly, you can start accepting cryptocurrency payments on your website.
It is important to ensure that your website is secure when accepting cryptocurrency payments. This includes using SSL encryption, implementing two-factor authentication, and ensuring that your website is up to date with security patches and updates. Additionally, you should educate your customers about the risks and benefits of using cryptocurrency as a payment method.
Final Thoughts
In conclusion, integrating cryptocurrency processing on your website can provide several benefits for your business, such as expanding your customer base, reducing transaction costs, and increasing transaction security. There are several ways to connect cryptocurrency processing on your website, including using a third-party payment platform or building your own. It is essential to consider factors such as security, user experience, and transaction fees when choosing a cryptocurrency payment method. By providing your customers with the option to pay with cryptocurrency, you can potentially increase sales and gain a competitive edge in the market.