Accept XMR as a Business: How to Get Paid in Monero on Your Website?
In the dynamic landscape of digital commerce, businesses need to continually adapt and evolve to cater to the needs and preferences of their customers. One such emerging trend that is swiftly gaining traction is the acceptance of cryptocurrencies as a mode of payment. Among the diverse array of digital currencies available, Monero (XMR) stands out for its uncompromising focus on privacy and security.
This article is designed to guide businesses through the process of accepting Monero on their websites, opening the door to a more diverse and tech-savvy customer base.
What is XMR?
XMR is the ticker symbol for Monero, a cryptocurrency that is well-known for its strong privacy features.
Monero was launched in 2014 and uses a technology called ring signatures to shuffle users' public keys in order to eliminate the possibility of identifying a particular user, which is a feature that distinguishes it from many other cryptocurrencies. Monero's privacy-centric design means that the sender, receiver, and amount of every transaction remain hidden.
The name "Monero" comes from the word for "coin" in Esperanto, and the project aims to function as a fungible and untraceable digital cash.
Why you should accept XMR payments?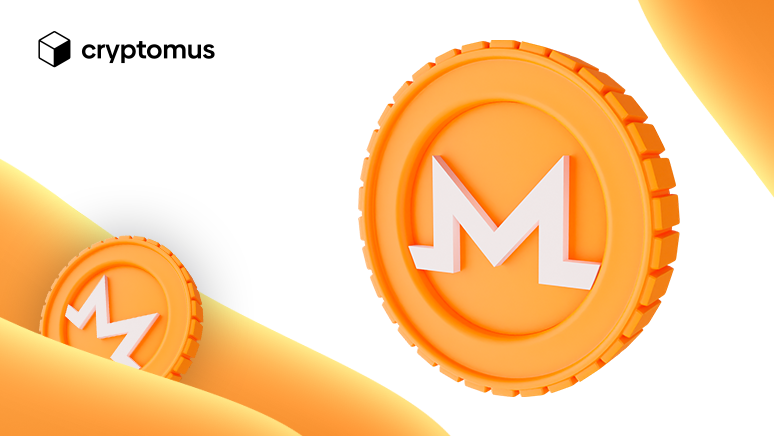 Accepting Monero (XMR) payments can offer numerous advantages to businesses, especially those that operate online. Here are a few reasons why you might consider integrating XMR as a payment option and became one of places that accept XMR:
Privacy: Monero's primary strength is its focus on privacy and security. Unlike many other cryptocurrencies, Monero transactions are untraceable by design, protecting both the buyer and the seller from potential scrutiny. This can be appealing to customers who value their privacy.

Lower Transaction Fees: Monero's transaction fees are generally lower than those associated with traditional banking systems and some other cryptocurrencies. This can make it a more cost-effective method of processing payments.

Global Reach: Like other cryptocurrencies, Monero can be used anywhere in the world, as long as the user has internet access. This allows merchants that accept XMR to reach a global customer base without having to navigate the complexities and costs of international banking.

Fast Transactions: Monero transactions are confirmed every two minutes, which can be much faster than transactions processed through traditional banking systems.
Is it safe to accept XMR?
Monero (XMR) is known for its privacy and security features, which make transactions using the cryptocurrency nearly untraceable. From this standpoint, accepting XMR is safe in terms of transaction integrity and anonymity for both parties. Once a Monero transaction is confirmed, it is secured on the blockchain, and there is no risk of fraud or chargebacks.
How to accept XMR payments?
There is our instruction on how to accept a Monero transfer:
Sign up and create an account: Once you have chosen a payment gateway, you will need to sign up and create an account. This usually involves providing your email address, creating a password, and verifying your identity.

Set up your merchant account: After creating your account, you will need to set up your merchant account to start accepting payments.

Integrate the payment gateway with your website: To accept Monero payments on your website, you will need to integrate the payment gateway with your website.

Start accepting payments: Once you have integrated the payment gateway with your website, you can start accepting XMR payments. When a customer makes a payment, the payment will be processed through the payment gateway and the funds will be deposited into your account.
Start Accepting XMR for your Online Business
To put it succinctly, accepting Monero is more than just adding a payment method – it's about embracing technological advancements, securing customer trust, and broadening your horizons in the burgeoning digital economy. With Monero, you are one step closer to shaping a business that's ready for the future of commerce.
Start accepting XMR with Cryptomus – the best platform for accepting crypto payments for your business!