From Zero to Bitcoin: A Beginner's Guide on How to Buy Bitcoin
Created in 2009, Bitcoin is the first cryptocurrency. It is the mother of all other cryptocurrencies that exist, and that is called altcoins. After knowing its true potential, your first question will be how to buy Bitcoin instantly.
With a capitalization of over 500 billion $US, it takes the first place on the podium, making it, at the same time, the most popular and used cryptocurrency worldwide.
Bitcoin has immense potential; in fact, it has the potential to change your life, and it is not just words. It has already done it in the past; this is called the Bitcoin boom. Around 30,000 people became millionaires thanks to the increasing price of Bitcoin.
That is why I want to share with you this guide that I created especially to help you learn how to buy Bitcoin online. And where. I will also answer the most asked questions, such as: how to buy Bitcoin with a debit card? How to buy Bitcoin with cash? How to buy Bitcoin without a bank account?
Introduction to Buying Bitcoin
Bitcoin, the world's most popular cryptocurrency, can be purchased securely online through official platforms like Cryptomus and Binance or Bitcoin exchanges.
How to buy Bitcoin
Understanding how to buy Bitcoin is the first key to mastering to start making money with cryptocurrency. For that, I have made research online about the most asked questions in the Bitcoin field, and I will answer them for you.
How to buy Bitcoin anonymously?
To be able to buy Bitcoin without that one you are buying knowing, you can use a peer-to-peer (P2P) exchange; except the platform, no one will ask about your identity.
How to buy Bitcoin in your IRA?
To answer this question, we will need to see two variants:
• Use a specialized Bitcoin IRA provider: Some companies specialize in Bitcoin IRA investments, managing paperwork and logistics.
• Use a self-directed IRA: If you have a self-directed IRA, you can invest in Bitcoin by finding a custodian that allows Bitcoin investments.
How to buy Bitcoin with credit card?
How to buy Bitcoin with a credit card is one of the most asked questions; the answer is simple: to know how to buy Bitcoin with a debit card, you need to go to a centralized exchange or to P2P platforms.
How to buy Bitcoin with a bank account?
Buying Bitcoin by using a bank account is similar to what I said when I answered the question of how to buy Bitcoin with a credit card. In fact, buying with a bank account can be done in a centralized exchange or P2P platform.
How to buy Bitcoin by cash?
The best method that will allow you to know how to buy Bitcoin by cash is the use of a cash-based ATM. If you're looking to buy Bitcoin with cash, Bitcoin ATMs are now available in many countries across the world. While this method offers relative anonymity, it's worth noting that some ATM operators may require you to verify your identity.
How to buy Bitcoin without verification?
You can use peer-to-peer platforms or ATMs for trading, but be cautious, as platforms that do not require identity verification or lack a following are not secure.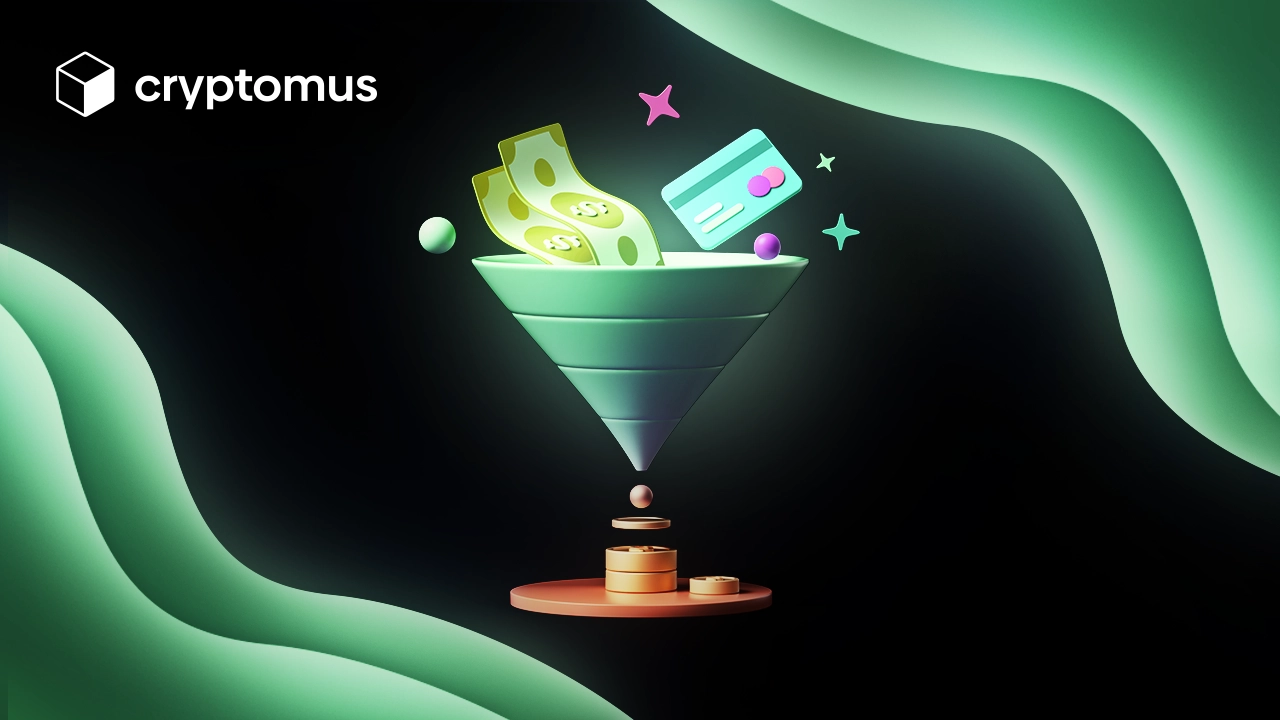 How to buy Bitcoin without an ID?
Create yourself an account on a P2P platform, and pass the KYC test like you will not send your ID to anyone. The platform will make you appear trustworthy.
Now that I have answered all the main questions that are asked in this field, and you know how to buy Bitcoin with cash and anonymously, and how to buy Bitcoin with a debit card, let's see together a complete step-by-step guide that will explain to you how to do it in detail.
Step 1: Preparing to Purchase Bitcoin
Before investing in Bitcoin, it's crucial to find a safe Wallet. Cryptomus offers secure, reliable digital wallets for Bitcoin, USDT, and Ethereum, with low fees and trustworthy options. Creating an account allows immediate use.
Step 2: Choosing the Right Bitcoin Exchange
After getting yourself a wallet, you will need to get a reliable Bitcoin exchanger or a reliable P2P platform. For that, there are some factors that you need to check constantly:
• Fees: Always make sure to take the platform that proposes the lowest fees possible, and also check if there are no hidden fees by reading the comments of people on their social media.
• Security: Make sure that they offer the maximum level of protection against scams and hackers, like a 2FA verification and KYC identity verification.
• Supported currencies: Look if they were proposing Bitcoin.
• Reputation: Check the reputation of the platform on websites like Trustpilot and read comments of people on social media; this allows you to identify immediately the main problems that people face.
Step 3: Registering and Verifying Your Account
The process usually requires providing your name, email address, date of birth, and identification documents like a driver's license or passport.
Step 4: Funding Your Account to Buy Bitcoin
You can typically fund your account with a bank transfer, credit or debit card, or another cryptocurrency from another wallet, from a P2P trading platform like Cryptomus, Binance, or others.
Step 5: Placing Your First Bitcoin Order
Once you have Cryptocurrencies in your wallet, you can, for example, use the Cryptomus converter to exchange your Crypto for Bitcoin almost instantaneously.
Step 6: Storing Your Bitcoin Safely in a Wallet
Once you successfully make your conversion, you will find your Bitcoins in your Bitcoin wallet, secured and waiting for you to use them.
Step 7: Monitoring Your Bitcoin Investment
Bitcoin prices can fluctuate wildly, so it's essential to be aware of the risks involved in investing in Bitcoin; you can monitor your Bitcoin investment by using a variety of tools and resources, such as cryptocurrency price charts and news websites.
Exploring Advanced Bitcoin Strategies
Now that you know how to buy Bitcoin, we will see the main strategies that Bitcoin users use to buy Bitcoin. This will help you understand more about how to buy Bitcoin at the perfect price.
• Look for dips in the market: Bitcoin is known for its volatility; monitoring it is crucial to always keep an eye out for any drops in Bitcoin's value. Utilizing tools like CoinMarketCap and CoinGecko can help you track the price fluctuations.
• Use a dollar-cost averaging (DCA) strategy: This strategy involves investing a fixed amount of money in Bitcoin at regular intervals, regardless of its price, to reduce risk and smooth out returns.
• Set buy and sell limits: When buying or selling Bitcoin, you can set buy and sell limits to avoid unfavorable prices.
I hope you found this article informative and that it helped you to understand how to buy Bitcoin. Don't hesitate to leave us a comment below to share with us your opinion on how to buy Bitcoin.