Cryptocurrency Acquiring: Importance of Accepting Cryptocurrencies as a Payment Method
In an increasingly digital world, the concept of money is rapidly evolving. Cryptocurrencies have emerged as a revolutionary force, challenging traditional financial systems and reshaping the way we transact. As businesses strive to keep pace with this digital revolution, accepting cryptocurrencies as a payment method has gained significant importance. This article explores the profound significance of crypto acquiring and delves into the compelling reasons why businesses should embrace this emerging trend.
What is Cryptocurrency Acquiring?
Cryptocurrency acquiring refers to the process of merchants accepting digital currencies, such as Bitcoin, Ethereum, or others, as a form of payment for goods or services. It involves integrating the necessary infrastructure, such as payment gateways or processors, to facilitate secure and seamless cryptocurrency transactions.
In traditional acquiring, businesses enable customers to pay with credit cards or other fiat currencies. However, with the rise in popularity and adoption of cryptocurrencies, businesses are recognizing the need to adapt their payment systems to include digital currencies.
In contrast to your fiat bank, cryptocurrency acquiring opens up new opportunities for businesses by tapping into the growing global market of cryptocurrency users. It offers benefits such as lower transaction fees, faster settlement times, increased security, and the ability to attract tech-savvy and crypto-oriented customers.
By embracing cryptocurrency acquisition, businesses can expand their customer base, stay ahead of evolving payment trends, and position themselves at the forefront of the digital economy.
Choosing a Crypto Acquiring Provider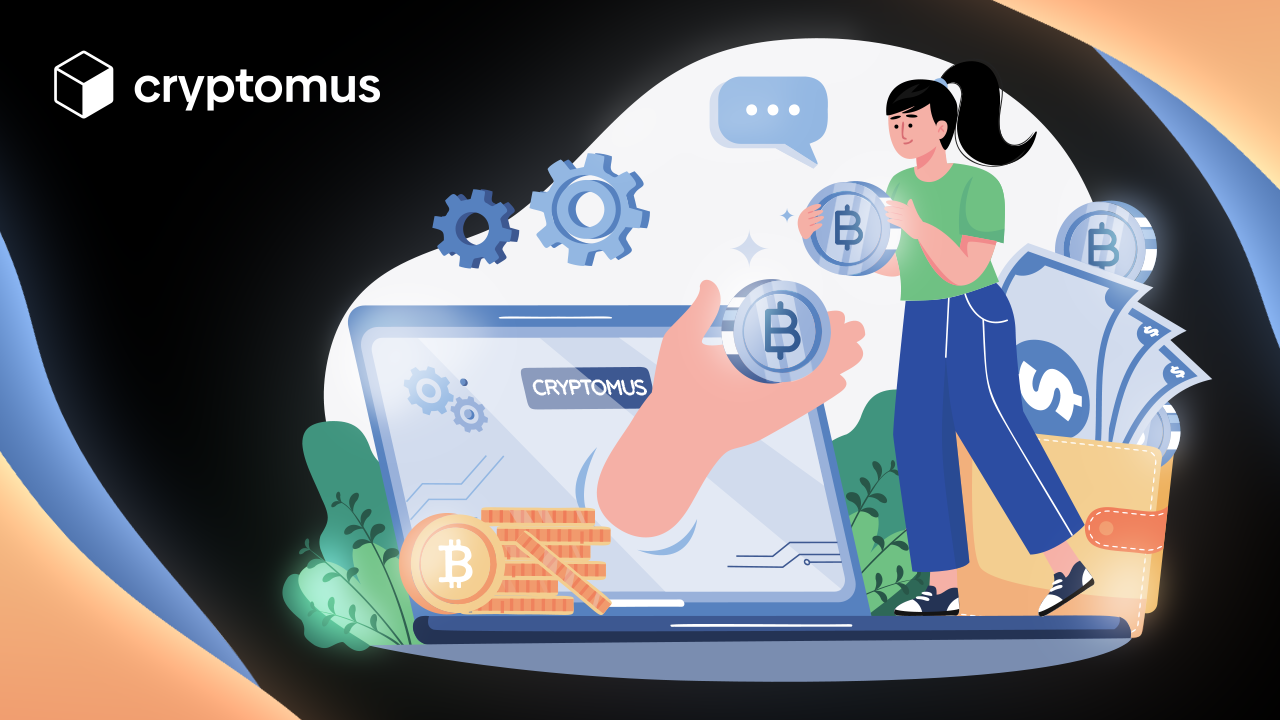 When selecting a cryptocurrency payment processor for your business, several factors should be taken into consideration. By carefully evaluating these factors, you can ensure that you partner with a reliable and efficient cryptocurrency acquiring provider. Here are key factors to consider:
Security and Compliance: Cryptocurrency transactions involve valuable digital assets, making security and compliance crucial. Ensure that the payment processor implements robust security measures such as encryption, multi-factor authentication, and cold storage for funds. Additionally, verify that they adhere to regulatory requirements and compliance standards to protect both your business and customers.

Supported Cryptocurrencies: Different payment processors support various cryptocurrencies. Assess which digital currencies are popular among your target audience and choose a provider that offers compatibility with those specific cryptocurrencies.

Integration and User Experience: Consider the ease of integration with your existing payment infrastructure. The payment processor should offer seamless integration options, including well-documented APIs, plugins, and SDKs. Additionally, evaluate the user experience provided by the payment processor's interface, ensuring it is intuitive and user-friendly for both your business and customers.

Transaction Fees and Settlement Period: Compare the transaction fees charged by different cryptocurrency payment processors. While lower fees are desirable, also consider the quality of service and features provided. .

Additional Features and Services: Consider any additional features or services provided by the payment processor. Some providers offer value-added services like automatic fiat currency conversion, recurring billing, customizable checkout pages, and analytics. Assess these offerings based on your business needs and how they can enhance your cryptocurrency acquiring experience.
By carefully evaluating these factors, you can make an informed decision when choosing a cryptocurrency payment processor. Remember to prioritize security, user experience, supported cryptocurrencies, transaction fees, customer support, and additional features. Selecting the right cryptocurrency acquiring provider sets the foundation for a seamless and successful integration of crypto payments into your business operations.
Process of Cryptocurrency Acquiring
Cryptocurrency acquiring involves several key steps to enable merchants to accept digital currencies as a payment method. Let's explore each step in the process:
Sign up to a cryptocurrency payment processor: It's easy to sign up to Cryptomus – just enter your phone number or an email, and then create a password. The other way is to log in with Tonkeeper or Telegram. Then create a merchant account to start acquiring cryptocurrency.

Integration of cryptocurrency payment gateway: After signing up, you'll need to integrate a cryptocurrency payment gateway into your existing payment infrastructure. Implement API or plugins provided by Cryptomus. This step ensures that your business can receive and process cryptocurrency payments seamlessly.

Conversion and settlement of cryptocurrencies into fiat currency: Once you receive cryptocurrency payments, you may choose to convert them into fiat currency to maintain stability and reconcile your finances. With Cryptomus it is easy to withdraw your funds in fiat – simply sell your funds on our P2P Exchange and receive fiat on your credit card!
By following these steps, businesses can effectively integrate cryptocurrency acquisition into their payment systems, expanding their customer base and embracing the benefits of accepting digital currencies.
In conclusion, the future of cryptocurrency acquisition is shaped by emerging technologies and the growing acceptance of digital currencies in the payment industry. By recognizing and embracing these trends, businesses can stay ahead of the curve, unlock new avenues for growth, and establish themselves as leaders in the ever-evolving world of digital finance.