Crypto Exchanges: Understanding the Power of the Crypto Market
The crypto market is growing fast. With 1.12 trillion US dollars worth, it has become a significant player in the global financial landscape. This growth is due to the adoption of cryptocurrencies by individuals and businesses all over the globe. With this market growth, the crypto exchange market is becoming more active. This market is similar to traditional stock exchanges but specifically for trading cryptocurrencies such as Binance and Cryptomus P2P. These exchanges are made on a platform that allows users to buy or sell various cryptocurrencies, with fiat currencies or with other cryptocurrencies. So, what is a crypto exchange? And what does crypto exchange do for crypto users? Let's delve into this article, where I will explain to you what a crypto exchange is, answer the questions, and explain what a crypto exchange does for those who are new to the world of cryptocurrency.
What Are Crypto Exchanges?
What is a crypto exchange? And what are crypto exchanges platforms? Let's get started and answer these questions.
Defining Crypto Exchanges and Their Core Functions
Crypto exchange – what is it? Crypto exchanges are trades made on platforms that allow you to buy or sell cryptocurrencies. They also allow you to convert your assets from crypto to fiat currencies by selling them, or they allow you to buy crypto using traditional payment systems.
Types of Crypto Exchanges: Centralized vs. Decentralized
• Centralized exchanges (CEXs): They act as intermediaries between buyers and sellers, offering features like fiat on-ramps, margin trading, and futures contracts, but are vulnerable to hacks and scams.
• Decentralized exchanges (DEXs): They are peer-to-peer exchanges without a central intermediary, allowing users to trade directly using smart contracts, but may have lower liquidity and complexity.
Key Features and Services Offered by Leading Crypto Exchanges
Here are the key features of using a crypto exchange platform:
• Buying and selling cryptocurrencies: Crypto exchanges facilitate the buying and selling process of the cryptocurrencies, allowing at the same time users to exchange fiat currencies like USD, EUR, GBP, or other Cryptocurrencies between each other.
• Trading: These exchanges provide trading tools like order books, charts, and technical indicators, but leverage trading is risky and not suitable for all investors.
FAQ
Before we move to the next topic of this article, I want to answer some questions that are frequently asked.
What is Cryptomus P2P exchange?
Our P2P crypto platform provides access to a market where users can buy and sell cryptocurrencies with other crypto or fiat currencies.
Role of Crypto Exchanges in Buying, Selling, and Trading Cryptocurrencies
What does crypto exchange mean in the field of trading cryptocurrencies? They facilitate the buying and selling process and, on the same occasion, the trading of cryptocurrencies, too.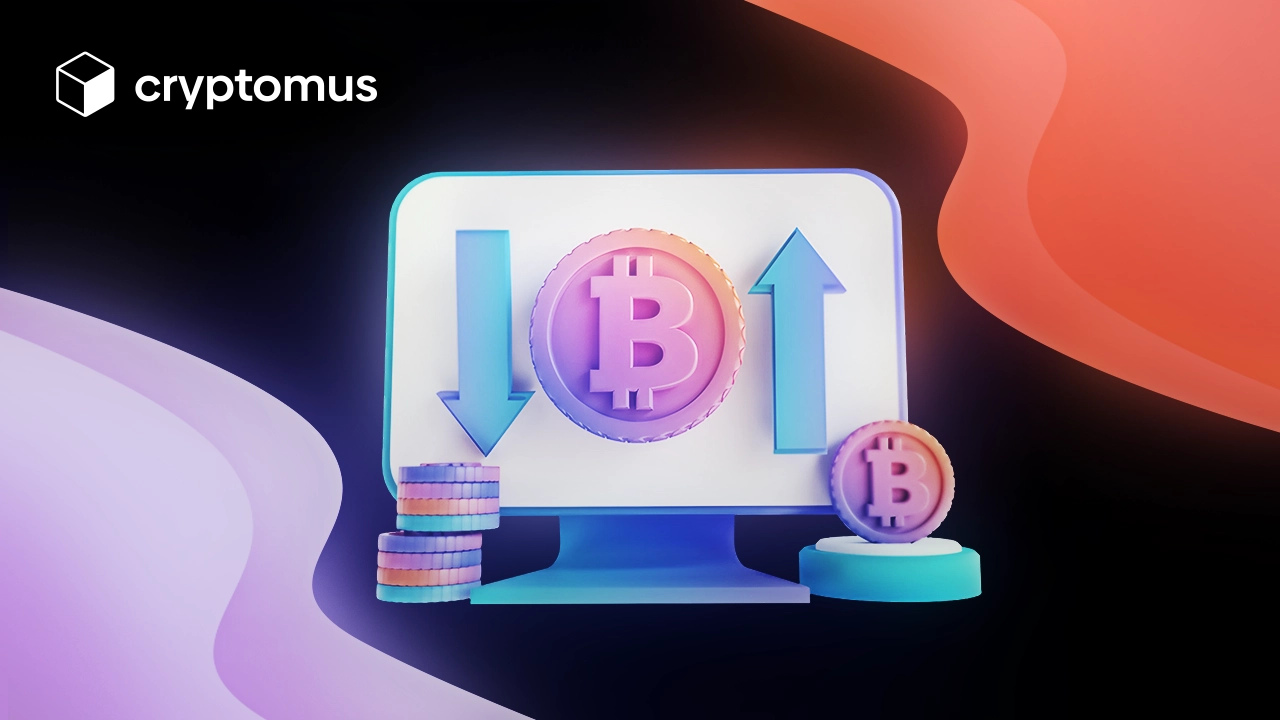 How Crypto Exchanges Work
CrypCrypto Exchanges: the Power of the Crypto Markettocurrencies are traded using an order book, facilitating transactions between buyers and sellers and transferring cryptocurrencies and fiat currency between sellers and buyers.
Risks of Using Crypto Exchanges
Crypto exchanges pose risks such as hacking and theft, exchange insolvency, market volatility, and fraudulent exchanges. Hacks can result in millions of dollars in cryptocurrency losses. Exchanges can also go bankrupt, leading to users losing their funds. It's crucial to research and choose an exchange wisely to avoid these risks.
Factors to Consider When Selecting a Crypto Exchange
When choosing a crypto exchange, consider factors like security, supported currencies, liquidity, fees, ease of use, and customer support.
Evaluating Security Measures and Custodial Services
The main security factors to consider are cold storage, multi-signature wallets, 2FA, regular audits, insurance, duties segregation, transparency, reputation, and track record for security breaches.
User Experience and Trading Fees: What to Look For
Choose a crypto exchange based on user experience and trading fees, read reviews, compare fees, and look for discounts to find a user-friendly platform.
The Future of Crypto Exchanges: Trends and Developments
What do crypto exchanges do for the future of cryptocurrencies and crypto users? An interesting question. In fact, the crypto exchanges and crypto exchange platforms provide a secure and convenient way for individuals to buy, sell, and trade various cryptocurrencies.
Crypto exchanges facilitate the conversion of crypto to fiat, increasing liquidity and growth in the cryptocurrency industry, connecting buyers and sellers, and increasing the number of businesses and users.
In this article, we have seen what is a cryptocurrency exchange platform, what are exchanges in crypto.
I hope you found this article helpful in understanding what a cryptocurrency exchange platform is and how it works. And what does a cryptocurrency exchange do for developing and improving the crypto world?
If you have any thoughts or comments, please don't hesitate to share them with us below.