Post-Event Round-Up: The Psychology of iGaming and Cryptocurrencies
Our presentation at iGaming Germany 2023 involved discussing the psychology behind iGaming and cryptocurrencies. We want our research to help us to cooperate in these two spheres more efficiently by finding out common denominators, thus to attract more users and to gain more money.
The discussion starts with iGaming. The industry of games of chance is pretty old and remains to be one of the forms of entertainment for ages. As technologies develop, the industry takes other formats, yet the concept remains the same.
Despite being known as some kind of a bad habit, risky games are not at all as harmful as many tend to think they are. For example, the latest figures from the United Kingdom revealed that 63% of adults had gambled annually, of which 0.7% were identified as 'problem gamblers' and a further 3.9% were identified as 'at risk'.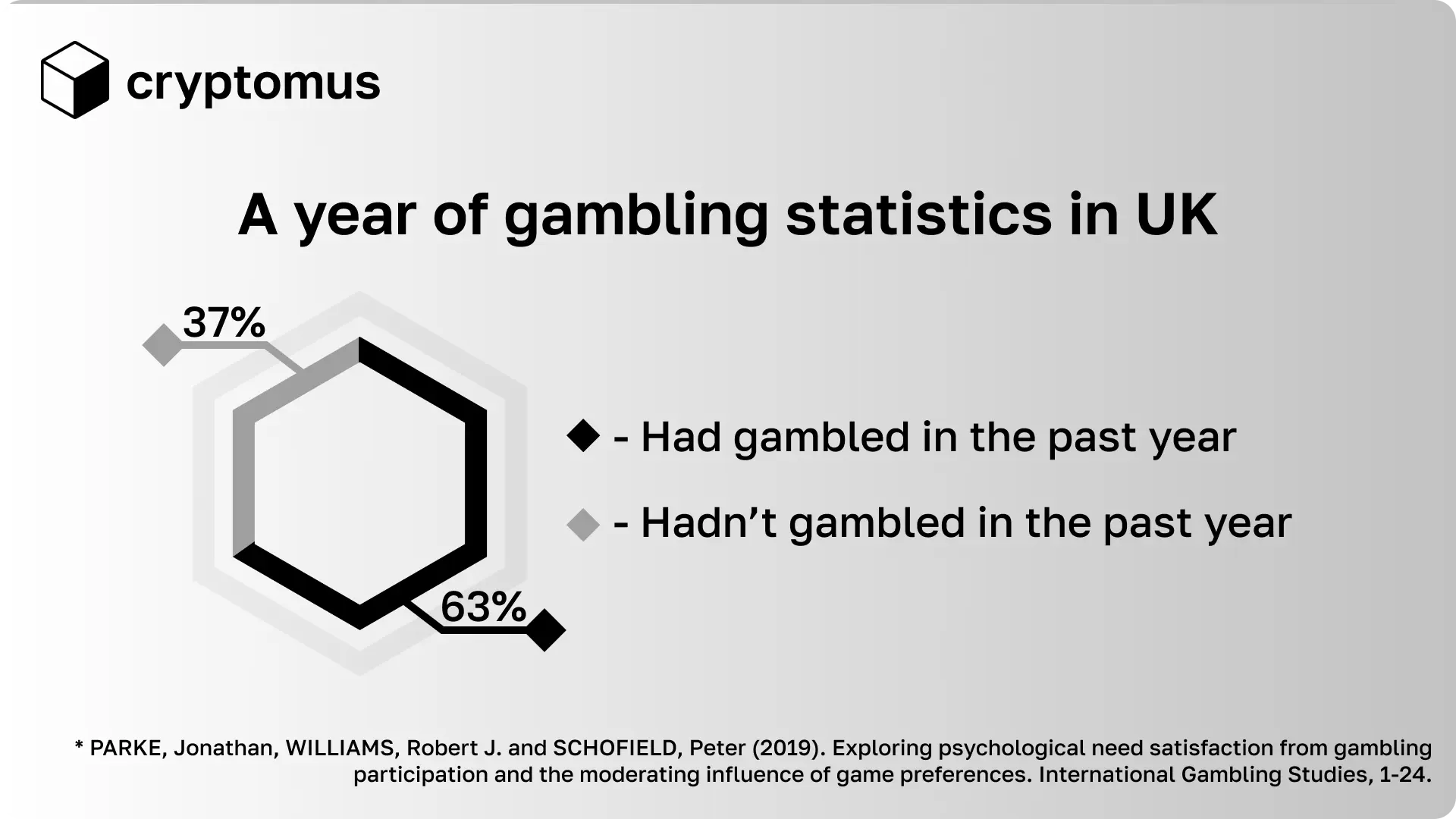 So why is it still popular among us? This is largely psychologically driven.
Same as it is for crypto. Even though this industry is much younger, the mechanisms involved work pretty similarly for both crypto enthusiasts and players and operated by the most basic mechanisms of our brains.
How, you ask?
Let's turn to the Maslow's Hierarchy of Needs real quick. We all at least heard of it, right? Here are five levels, starting from the bottom:
Physiological Needs
Safety and Security
Love and Belonging
Esteem
Self-Actualization
Individuals have a set of needs that must be met in a specific order, with higher-level needs becoming relevant once lower-level needs are satisfied.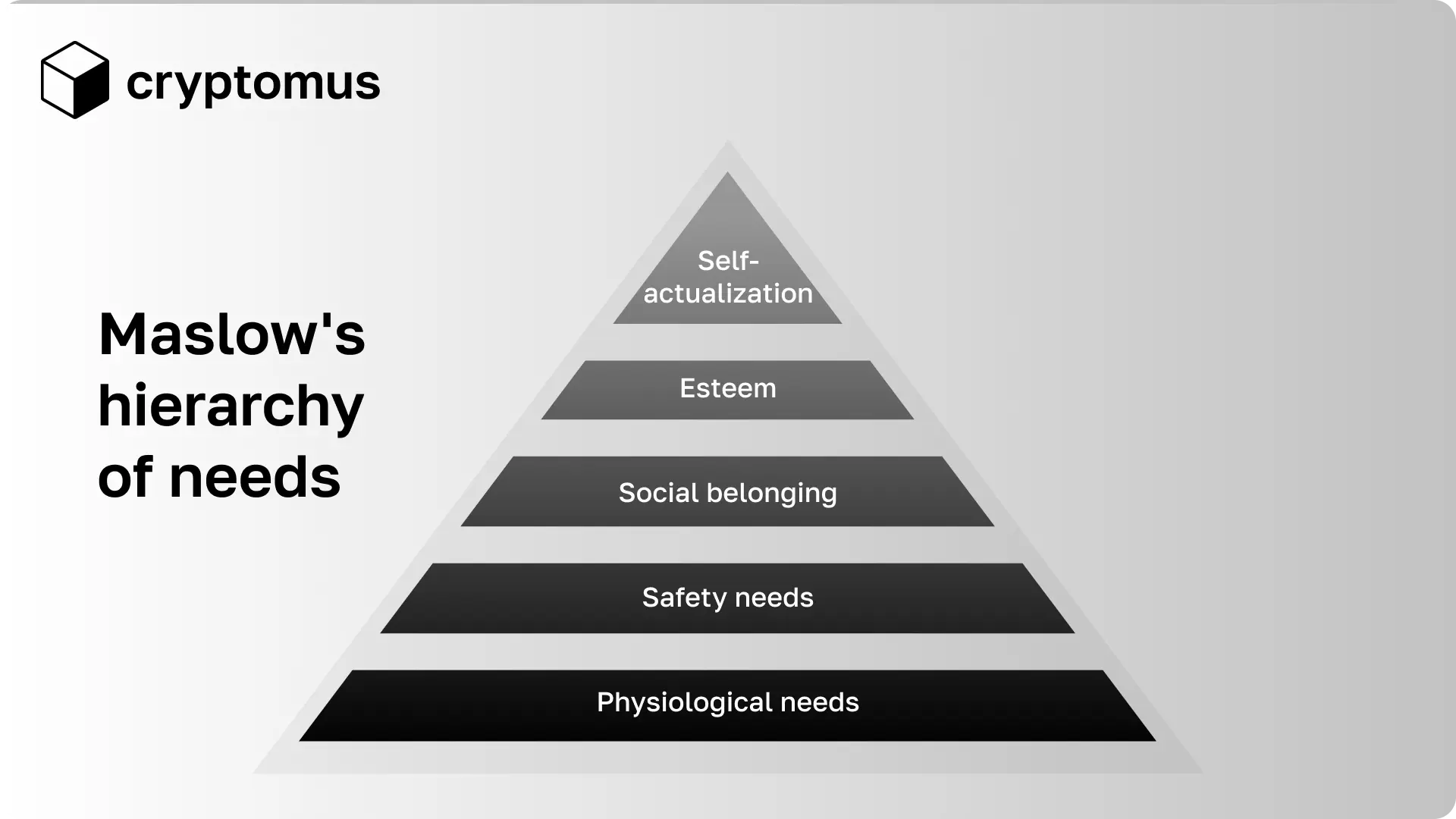 But what if I say that the iGaming and crypto industry fulfill each of them to some extent?
Now let's go even deeper and talk about neurochemistry to understand how exactly a good gamble triggers our brains to feel some kind of fulfillment about each level.
Neurochemistry studies chemical reactions inside our brains. Chemicals called neurotransmitters regulate all the vital processes in our bodies and play a crucial role in the Maslow's Hierarchy of Needs by influencing various physiological processes that contribute to our motivations and behaviors. The connection lies in how neurotransmitters regulate our emotions, motivations, and overall well-being, which in turn impact our pursuit of different levels of needs in the hierarchy.
So how does gambling and crypto investing trigger neurotransmitters and make them impact our needs?
This table explains the whole process the best: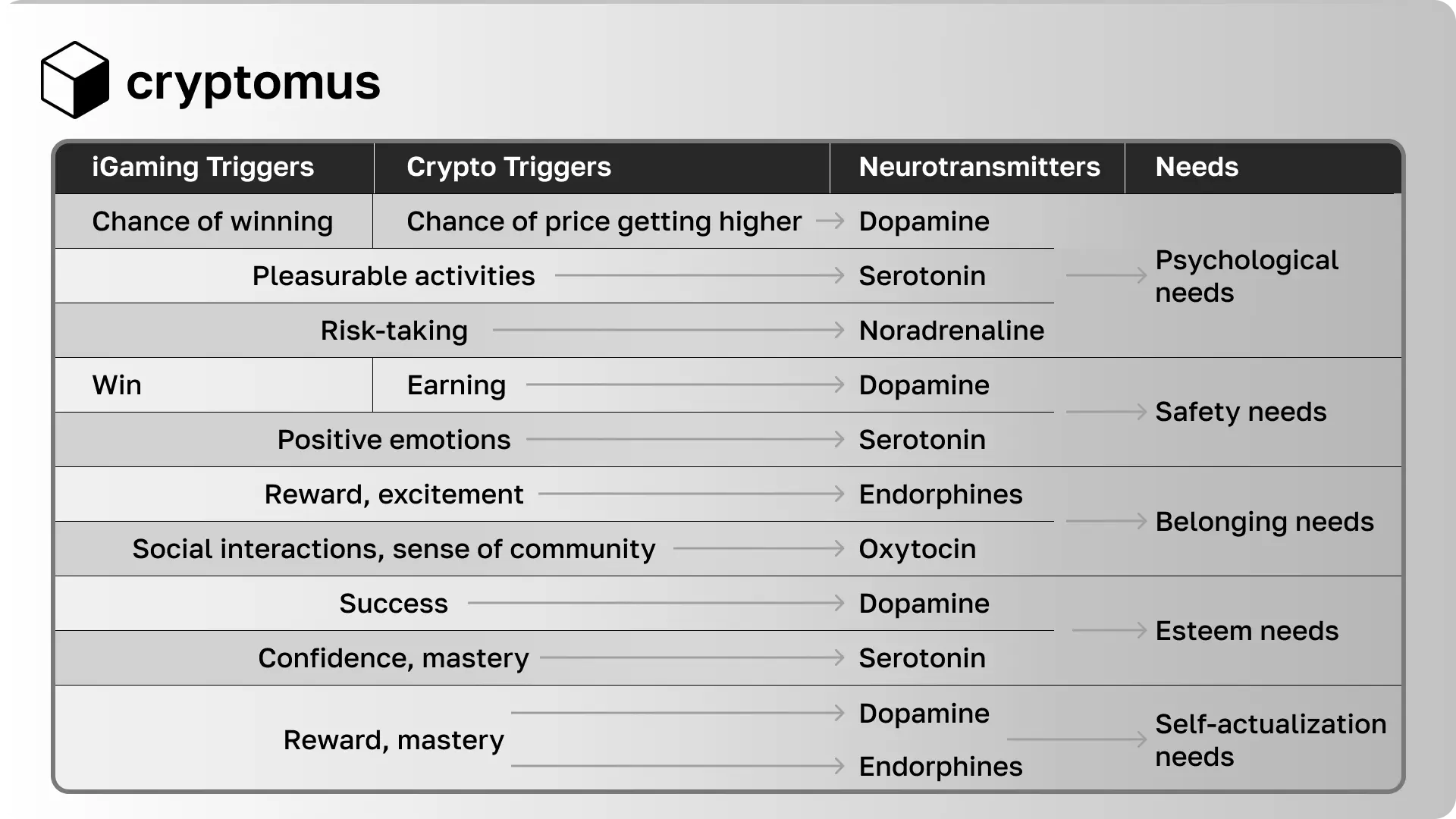 Here we see the specific activities that trigger our brains to release certain neurotransmitters, which helps people to feel that their needs were met.
So as we can see, dopamine is an MVP here. All the pleasure and enjoyment, quick dopamine hits in their nature, caused by small or big success in both risky games and crypto speculation may lead to dopamine tolerance in the end. That's why it can be addictive for many.
But not only players and investors have needs. Business people have their own too. We all need our basic needs met, that's why cryptocurrency may become a great tool to start using for your business.
The industry is rapidly evolving and to remain successful it is necessary for iGaming projects to be flexible and adapt to changes in the market quickly. Due to many similarities between iGaming and crypto industries, this combo is literally the best, it works perfectly, because for players it is a safe and convenient way of paying for iGaming platform services, and for owners it is pretty profitable as well.
Crypto payments accepting guarantees:
Enhanced Security: The decentralized nature of cryptocurrencies and their underlying blockchain technology offer robust encryption and protection against fraud, ensuring secure transactions for both operators and players.

Global Accessibility: Cryptocurrencies operate on a global scale and can be used by players from anywhere in the world.

Faster and Cheaper Transactions: Crypto payments offer faster transaction processing times compared to traditional payment methods, allowing players to deposit and withdraw funds more quickly. Additionally, crypto transactions often involve lower fees, reducing the financial burden on players and operators alike.

Privacy and Anonymity: Cryptocurrencies provide a certain level of privacy and anonymity, as transactions are pseudonymous and do not require the disclosure of personal information.

Potential for Innovation: Crypto payments open up avenues for innovation within iGaming platforms. Smart contract technology, enabled by blockchain, allows for the development of transparent reward systems, and unique in-game experiences.

Tap into Crypto Enthusiasts: By accepting crypto payments, iGaming platforms can tap into this market segment, attracting crypto users who are specifically looking for platforms that support their preferred payment method.
We, Cryptomus, will be pleased to help you integrate our payment gateway into your iGaming platform. Cryptomus will help you to get your needs met!
Join us today!