How to Integrate Crypto Payments in iOS
The integration of cryptocurrencies in this century is a non-negotiable, Just take a second to look at the incredible evolution that cryptocurrency has faced from 2009 until now, With an increasing number of users, and innovations that are created day after day, we are slowly moving towards a new financial system where the cryptocurrencies will completely replace the traditional banking system.
After the e-commerce integration, telegram, and WhatsApp integrations, we present to you our new feature the iOS crypto integration that will allow you to receive your crypto payments securely and easily.
In this article, I will show you how to integrate crypto payments in iOS in general and I will give you the factors to see when you choose the best crypto app iOS for your payments.
A Step-by-Step Guide Integrate Crypto Payments in iOS
The crypto iOS integration is easy to put in place and requires no coding knowledge and provides a secure way to implement cryptographic functions into iOS applications you will just need to follow these easy steps:
Setting Up Crypto Payments on iOS
• Cryptomus Account: The first step for the crypto iOS integration to do is to go to the Cryptomus.com website and register a free account, then complete all the security and confirmation steps to ensure the safety of your account.
• Merchant account: After finishing the creation of your Cryptomus account, you will need to create a merchant account where your payment will be received, It is like an iOS crypto wallet where all the payments in your iOS app will go, and you will receive you API key, your payment links and also a QR code payment option, you will just need to scan it to pay.
• Crypto payments iOS activation: For this step, you will need to integrate the API key that you will generate after creating your merchant account. The API key is a unique identifier that allows you to place it in your application to receive crypto payments.
Now you can receive crypto payments with Cryptomus and its crypto wallet iOS
Protecting Crypto Payments in iOS
The protection and security of the crypto wallet iOS are guaranteed by the Cryptomus platform the Cryptomus gateway offers a 4 layer protection protocol with a password, SMS confirmation, email confirmation, and 2FA application, but that is not all, it also offers many other additional security protocols like the whitelist withdrawal, the pin code, and the auto withdraw system, making it one of the best iOS crypto wallets that you can use.
Enhanced Integrate Crypto Payments in iOS
Security is not the only factor that makes the Cryptomus gateway the best iOS crypto wallet there is also the Cryptocurrency that is supported and the efficiency of the transaction process and the main point that makes it the best crypto wallet is the support team.
The Cryptomus iOS crypto wallet proposes various cryptocurrencies like the USDT and the bitcoin and many others, allowing you to get access to many payment currencies making the payment process for your clients more simple.
It also offers an efficient payment system that works without any problems of transfer of payments from your client's wallets to your iOS crypto wallets securely and efficiently.
The support team is always there for you to help you with any problem you face with the payment process or the security protocols, they will make sure to provide you with the best crypto app iOS and the best crypto wallet app iOS that will answer all your needs.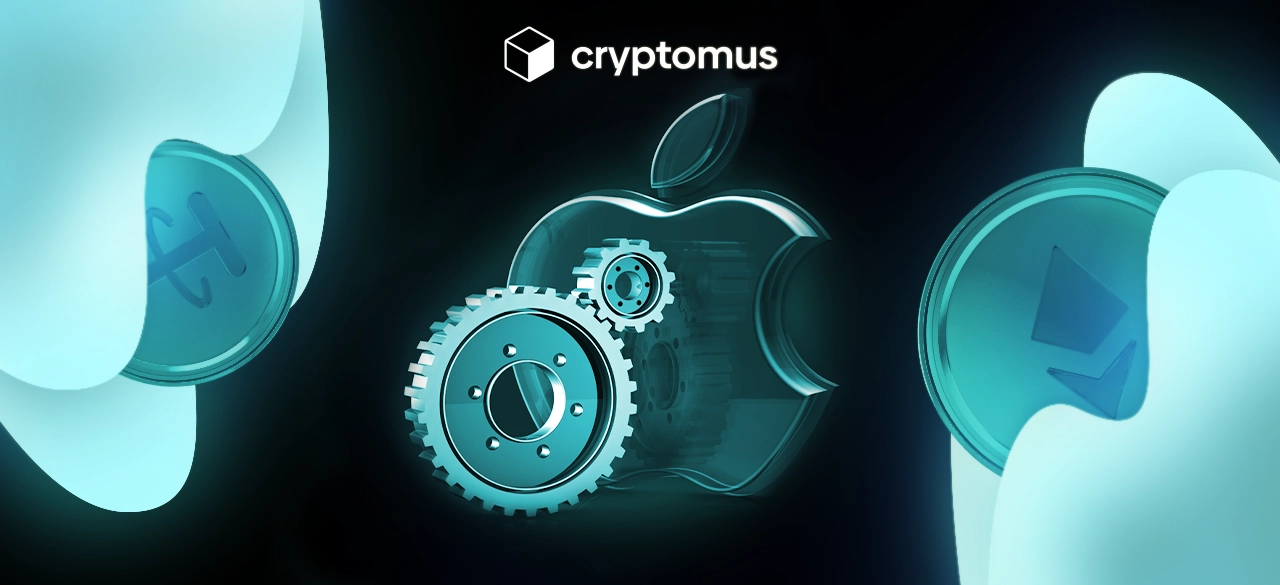 Streamlining Payments in iOS Apps
To efficiently receive payments in your crypto wallet app iOS, you need to use the API correctly, but not only that, but you can also add some additional features that will make you look like a professional and reliable company that proposes futuristic solutions like the QR crypto paper or the ability to accept multiple cryptocurrencies. These additional features will not only improve the user experience but also attract a wider range of customers.
Advantages of Crypto Payments in iOS
• Security: Having seen all the layers of protection that the Cryptomus gateways offer, we can understand that it is a safe payment method, even safer than the traditional banking system.
• Decentralization: Thanks to the blockchain technology that the cryptocurrency uses, it does not depend on any financial infrastructure, which means fewer intermediaries and fewer fees, making it much more anonymous and independent of political or geographical restrictions.
• Global Accessibility: We have seen that cryptocurrencies are not dependent on any financial infrastructure and this means that you can receive crypto payments from anywhere in the world, the only two conditions are the Internet and a crypto wallet.
• New Clients: We talked at the beginning of this article about the increasing popularity that cryptocurrencies are witnessing, and this will sooner or later create a demand for it, as a business owner you will need to provide the supply, it is the main rule of business, it is better to be a precursor than the last one.
Tips for Integrate Crypto Payments in iOS
For a perfect use of the Crypto Paint integration, you need to put in place some necessary technologies:
• Understand the Basics of Cryptocurrency: If you are new to this field, the first thing you need to do is to document and also educate yourself, to know what is going on, how everything works and so you will be able to put effective strategies.
• Choose Supported Cryptocurrencies: You will need to choose the main cryptocurrencies your customers use most to give them exactly what they need.
• Implement QR Code Scanning: The QR code payment is the most liked by the community because it is easy to use, you just have to scan it, but use it in an additional way, for more security it is better to use it with all the other payment methods, like the links or the API.
• Provide Clear Instructions: You need to create documentation for your clients in a well-organized and simple language.
• Test, Test, Test: The last tip is to always test your payment integration, this will allow you to fix problems before they reach your customers.