Buying Crypto Made Easy: A Guide to Purchasing with Payeer
Payeer is an online payment system that offers a wide range of financial services, including digital wallets, money transfers, and Payeer crypto exchange.
Payeer is used for online payments. It supports credit and debit cards, bank transfers, and cryptocurrencies with its Payeer cryptocurrency wallets and exchange.
This article is about Payeer crypto and Cryptomus P2P trading. It is made for all those who want to know how to buy crypto with Payeer at low prices, and by combining Cryptomus and Payeer P2P trading more safely and efficiently.
The Convenience of Using Payeer for Crypto Purchases
Using Payeer can be really interesting to buy cryptocurrencies, mainly because it is a payment system that is used widely in many cryptocurrency exchange platforms, in P2P platforms like Cryptomus, for example.
Setting Up Payeer Account for cryptocurrency Transactions
To buy crypto with Payeer, the first step is to know how to create an account on Payeer crypto:
Go to the Payeer website.

Click on the "Create an Account" button.

A widget will appear asking you to enter your email, once you have entered it, click on "Create Account." A verification code will be sent to your email.

Enter the received code into the Code box on Payeer and click on Create Account.

Enter a password and click on "Next".

Enter your name, family name, and country.

Your account has now been created.

Put in a safe place the essential information about your account, password, account number, secret code, and a master key that you will need to buy with Payeer.
You have successfully created an account on Payeer. But to buy crypto with Payeer, you need to enable it fully. For this, you will need to pass the identity verification.
Verifying Your Identity and Payeer Account
As I said before, to be able to buy cryptocurrency with Payeer, you need to enable your account entirely and pass the Identity test on your account:
Log in to your Payeer account and go to the menu bar where it says "Account N°P11…".
A list will appear - click on "Go", next to "Verification."
You will be redirected to the verification page, scroll down and click on "Next."
Fill in all the required information and confirm your phone number.
Click on "Next" again.
You will be redirected to the identity verification page. Upload the necessary documents and click on "Submit."
After the verification is completed, put money into your Payeer account using a credit card, and you are almost ready to buy with Payeer.
Now you are fully ready to buy cryptocurrency with Payeer, I will explain to you the purchasing with Payeer and Cryptomus strategy.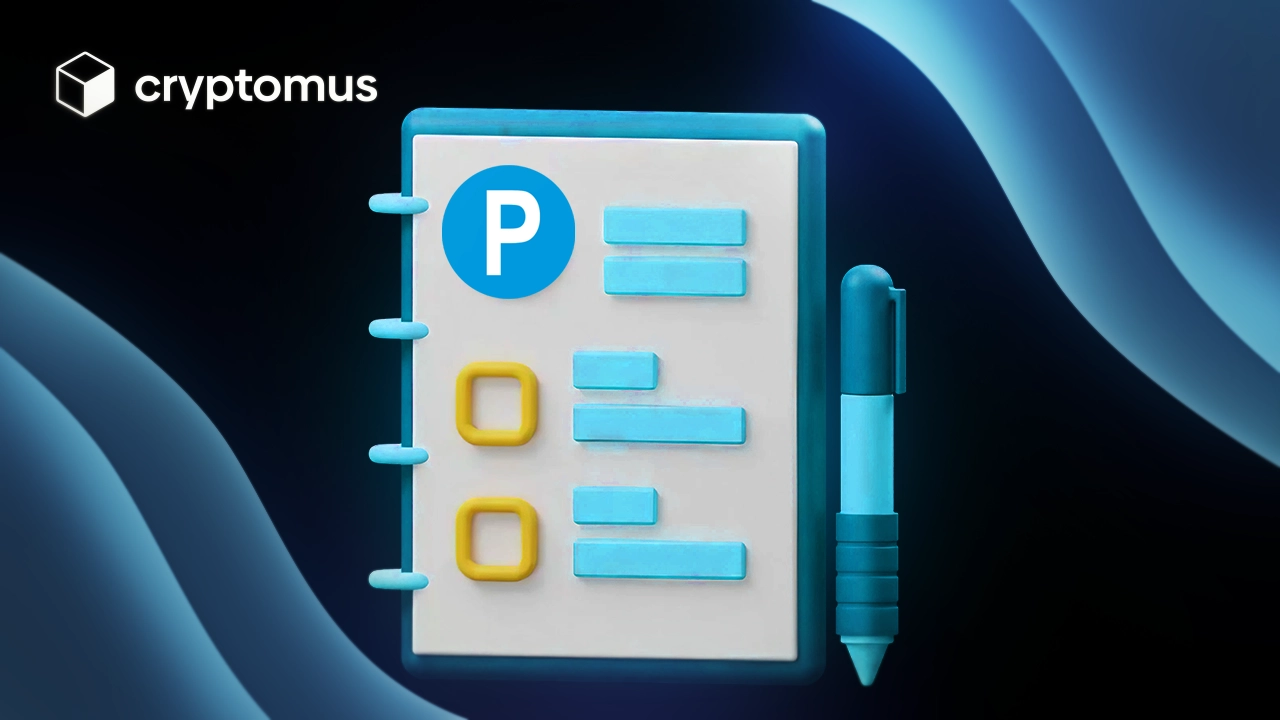 Linking Payeer Account to the Exchange
You can buy crypto in Payeer with its Payeer cryptocurrency exchange system, but many users use it as a payment tool in P2P trades, and many crypto exchangers accepts Payeer as a payment system, such as Cryptomus, and this will allow you to buy cryptocurrency at lower prices thanks to the seller competition in the P2P market.
Now, we will create a Cryptomus P2P account. Go to Crypotomus. Use an email or a phone number or your Google account to log in or to create your Cryptomus account. Once created, you will need to pass the identity verification.
If you want to learn in detail how to pass the KYC and understand how it will protect you, read this article What is KYC .
Making First Crypto Purchase with Payeer
Now that you have all the necessities to buy cryptocurrency using Payeer and Cryptomus, you need to:
Step one: Go to Cryptomus P2P platform

Step two: Choose a cryptocurrency of your choice.

Step three: Choose a Payeer on the payment system menu.

Step four: Look at all the offers and choose the best one that fills all the criteria about price limits and payment system.

Step five: Start the trade. Click on Buy next to the seller ad, fill in all the parameters, and wait for the seller to accept your trade.

Step six: Once the trade opens, send the money and the correct amount to the Payeer or your seller. After that, notify the seller that you sent the amount.

Step seven: Receive all the cryptocurrencies on your Cryptomus P2P wallet.
Tips for a Seamless Crypto Buying Experience with Payeer
Here are additional tips that will help you improve your crypto Payeer trading journey:
Fund your Payeer wallet using one of the supported deposit methods like bank transfer or card payment.

Start small when first trading crypto on a new exchange. Test with a small transaction to ensure everything works.
I hope that this article helped you and allowed you to understand how to buy cryptocurrencies using Payeer and Cryptomus. Give us a comment below and tell us what you think about Payeer and Cryptomus.