The PWA App: Everything You Need to Know
You must have heard about the PWA, a Progressive Web Application, without really trying to understand what it is. In this article, we will delve into it to understand what a Progressive Web App is. We will also see how to choose the best Progressive Web App, such as Cryptomus.
What is a PWA (Progressive Web App)?
A Progressive Web Application is a software program that runs on web browsers. It uses web technologies, HTML, CSS, and JavaScript; it is compatible with any desktop or mobile device.
Web PWA is designed to be
• Progressive: These work for all users, irrespective of their browser or device.
• Reliable: The web pages load swiftly and function efficiently, even in areas with weak network connectivity.
• Engaging: Users can expect an immersive, engaging experience from these apps, which have a similar feel to native apps.
How to Does PWA Work?
The Progressive Web App combines web technologies and device features, providing a reliable and engaging user experience.
One of the technologies used in the PWA app is service workers, scripts that run in the background and intercept network requests, cache data, and deliver push notifications.
When a user visits a PWA app, the service worker intercepts the network request and checks to see if it is installed on the device. If yes, the service worker will deliver the Progressive Web App from the device's cache. This makes the PWA online load much faster than a traditional web app.
If the (PWA) Progressive Web App is not installed on the device, the service worker will download its shell and store it in the device's cache.
The Progressive Web App shell is a basic HTML file that contains its user interface and core functionality.
Once the PWA Web App shell is downloaded, the service worker will display it to the user. The service worker will then download any additional resources that the Progressive Web Applications (PWA) needs, such as images, CSS and JavaScript files.
The Progressive Web Applications (PWA) can also use device features such as the camera, microphone and GPS. However, this is only possible if the user has given the app web progressive permission to access these features.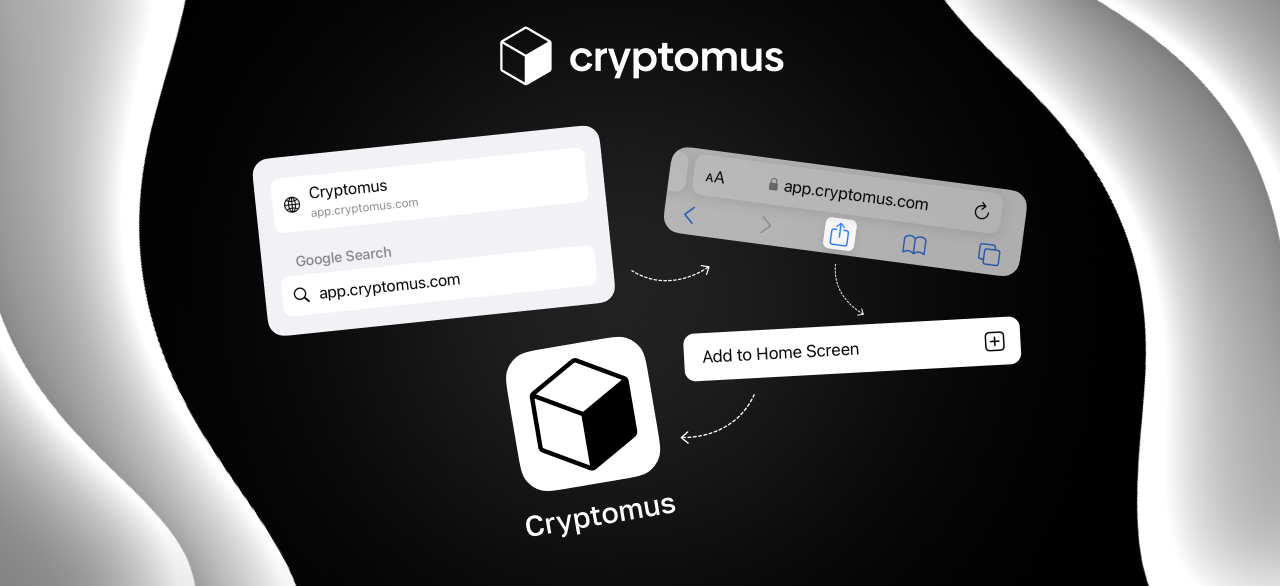 Advantages of PWA
The (PWA) Progressive Web App offers numerous advantages, such as:
• Faster loading times: Loads much faster than traditional web apps because they use service workers to cache data and deliver push notifications.
• Offline support: It can work offline, which is ideal for users who may not always have a reliable internet connection.
• Native-like user experience: They provide a native-like user experience because they can be installed on devices and access device features such as the camera, microphone and GPS.
• Easier to develop and maintain: Easier to develop and maintain than native apps because they are built using web technologies.
• More accessible: Be accessed by anyone with a web browser, regardless of their device or operating system.
How to get the best PWA apps
There are many Crypto PWA. To be able to get the best Progressive Web Apps, you need first to find yourself a gateway that proposes it and will be trustworthy. For that, there are some factors that you will need to follow to be able to get the best PWA:
• Reputation: You need to search about the reputation of the platforms, check in Forums and websites like Trustpilot, read the comments and see what people are facing, like problems with them. This can help you.
• Security: Security is an essential factor when you make your choice. Choose a platform that is known for its security and offers protocols like 2FA, KYC, SMS and email confirmation.
• Features: The features are also a crucial factor in checking if you want to get the best PWA apps.
• Support team: Always look for a platform that offers support that will always be here to help you at any time with the problems that you may face, without the need to wait days to get one answer.
Cryptomus is an example of a Progressive App that offers a simple and secure PWA app; you can use it on your phone. The process of installing it takes one click, and you will profit from all the Cryptomus benefits on your phone or desktop.
To enable it nothing more accessible, you will need to follow these steps:
• Step 1: Go to your favorite browser and copy this URL "app.cryptomus.com."
• Step 2: Click on the Share icon and select "Add to the home screen".
• Step 3: Click on the icon that appears on your home screen.
Congratulations, in only 3 steps, you were able to install the Cryptomus PWA, and now you can use it seamlessly.
Security and Privacy of PWA
PWAs are generally considered secure, using HTTPS encryption and being sandboxed to prevent unauthorized access.
To be able to maintain a high level of security, install PWAs that are from trusted sources and keep your device's software up-to-date.
Future of PWA
PWAs offer advantages like faster loading times, offline support, native user experience, easier development and accessibility.
As more people use them, businesses are improving performance reliability and supporting new features and devices.