How to Accept Cryptocurrency Payments with Shopify
Shopify is a popular e-commerce platform that empowers businesses to create and manage their online stores. With its user-friendly interface and extensive range of features, Shopify has become a go-to solution for entrepreneurs and businesses of all sizes looking to establish an online presence.
What is Shopify?
Shopify is a cloud-based e-commerce platform that provides everything you need to start, run, and grow your online store. It offers a wide range of tools and features, including website templates, product management, payment gateways, shipping options, and more. Whether you are a small business just starting or an established brand looking to expand, Shopify provides a scalable and customizable solution to meet your e-commerce needs.
Also, does Shopify accept cryptocurrency? And fortunately, the answer is yes! Shopify provides its users with an opportunity to accept crypto payments. Let's now learn more about it!
Why Accept Crypto Payments with Shopify
Accepting payments in Bitcoin and other cryptocurrencies with Shopify can offer several benefits to businesses, making it an attractive option for merchants looking to expand their payment options and tap into the growing world of cryptocurrencies. Here are some compelling reasons to accept crypto payments with Shopify:
Access to a Global Customer Base: Cryptocurrencies are borderless, allowing businesses to cater to customers from around the world. By accepting cryptocurrencies, Shopify merchants can attract international customers who prefer using digital assets for their purchases.

Lower Transaction Fees: Traditional payment methods, such as credit cards and bank transfers, often come with high transaction fees. Cryptocurrencies, on the other hand, offer lower transaction costs, potentially leading to cost savings for merchants, which is another reason to start accepting crypto payments with Shopify.

Faster Settlements: Cryptocurrency transactions are processed much faster compared to traditional banking systems. With cryptocurrencies, merchants can experience near-instantaneous settlements, leading to improved cash flow and quicker access to funds.

Enhanced Security: Cryptocurrencies operate on a decentralized and secure blockchain network, making them less susceptible to fraud and chargebacks. Accepting cryptocurrencies with Shopify can reduce the risks associated with fraudulent transactions for businesses.

Appealing to Tech-Savvy Customers: Embracing cryptocurrencies can attract tech-savvy customers who are passionate about the innovative aspects of digital finance. It can position your business as forward-thinking and in tune with the latest technological trends.

No Currency Conversion Hassles: When accepting international payments through traditional methods, businesses may face currency conversion challenges and additional fees. Cryptocurrencies eliminate these hassles as they are universally recognized and can be easily converted or used for international transactions.

Privacy and Anonymity: Some customers value the privacy and anonymity offered by cryptocurrencies. By accepting crypto payments with the help of Shopify, businesses can cater to these privacy-conscious customers who prefer not to disclose sensitive financial information.

Early Adopter Advantage: Cryptocurrencies are still in the early stages of adoption. By accepting crypto payments with Shopify in Bitcoin and other cryptocurrencies, businesses position themselves as pioneers in the industry, gaining a competitive edge over competitors who have yet to embrace this payment method.

Innovative Brand Image: Accepting cryptocurrencies aligns with an innovative and progressive brand image. It shows that your business is willing to explore new technologies and adapt to the changing landscape of the financial world.

Supporting the Crypto Community: By accepting cryptocurrencies, businesses contribute to the growth and adoption of the crypto community. This can foster goodwill among crypto enthusiasts, potentially leading to increased loyalty and word-of-mouth referrals.
Start Accepting Crypto Payments with Shopify: Step-by-step Guide
Create a custom app.
Go to Apps and sales channels in the settings.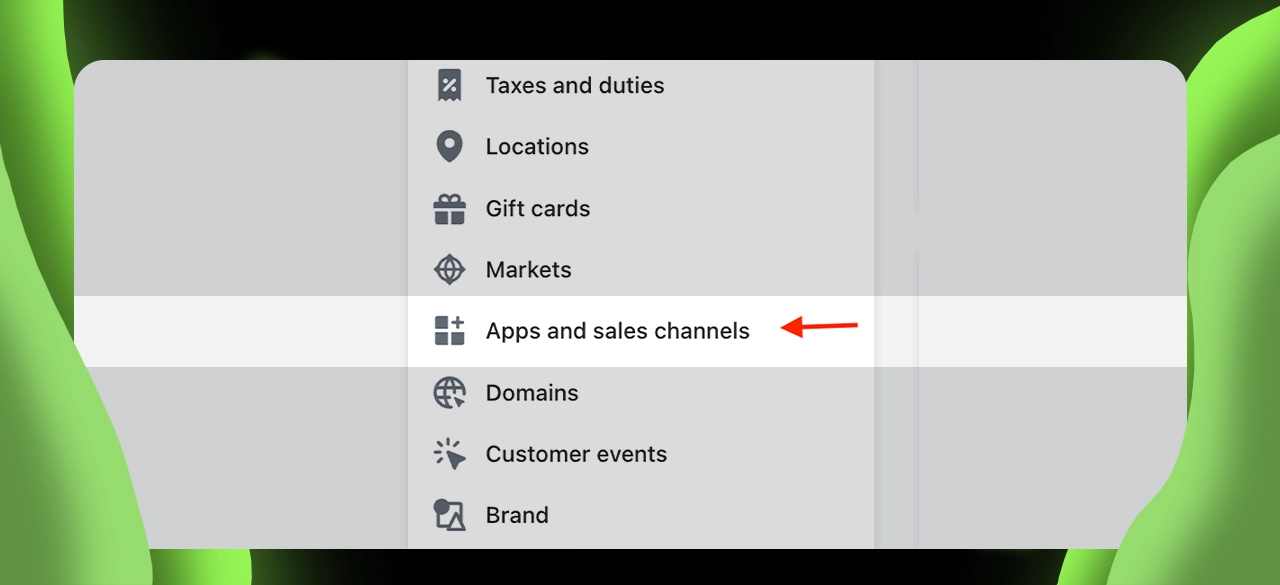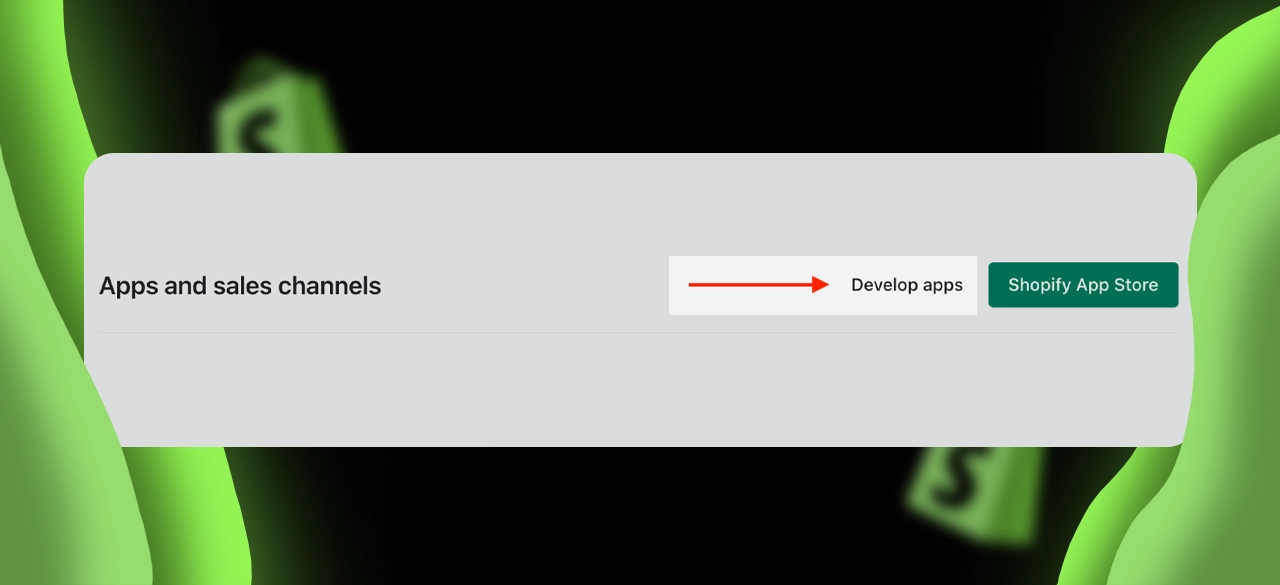 Click Create an app and create it (Name is custom).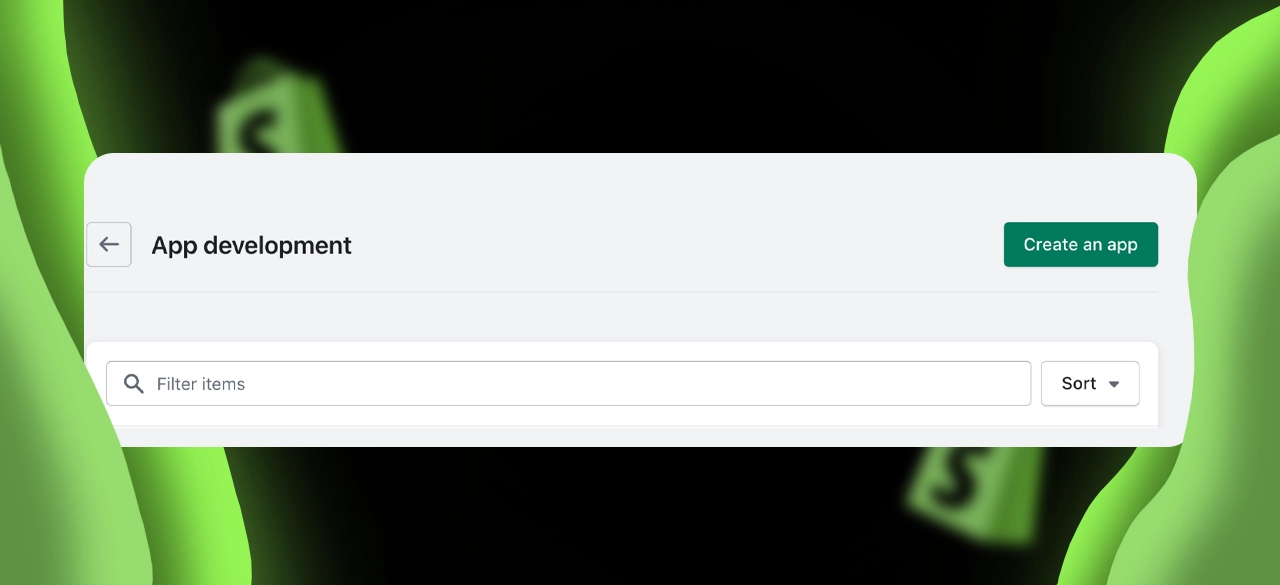 Go to API credentials and click on Configure Admin API scopes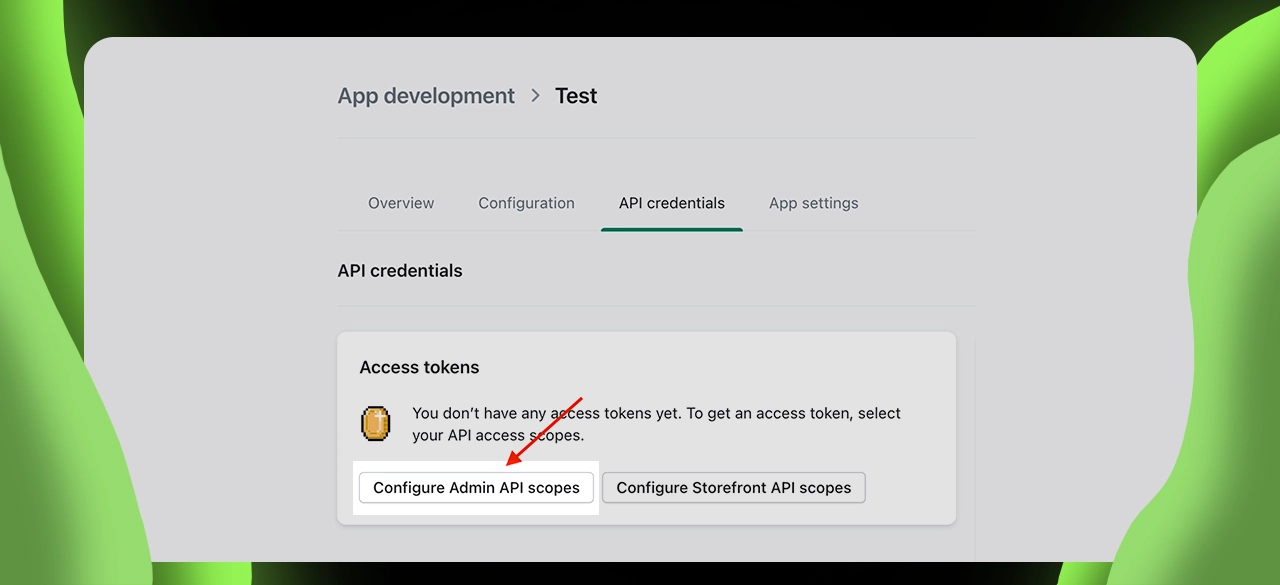 Give permissions to read and change orders and save. This is necessary to change statuses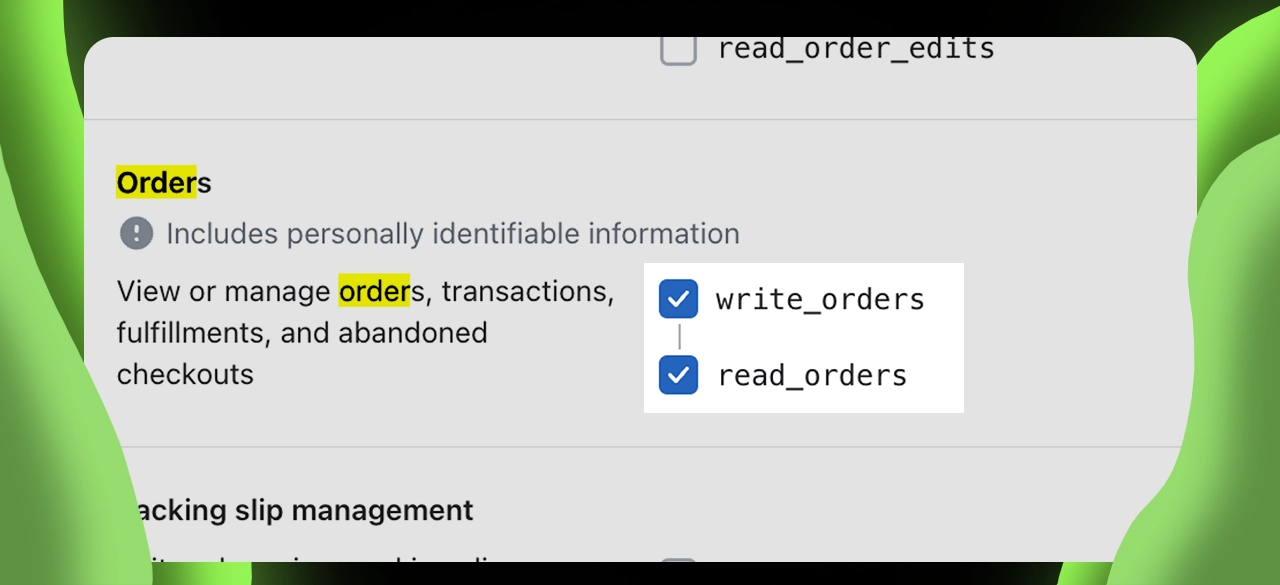 Next, install the application using the Install app button

After that we will receive a token, which will be needed further on.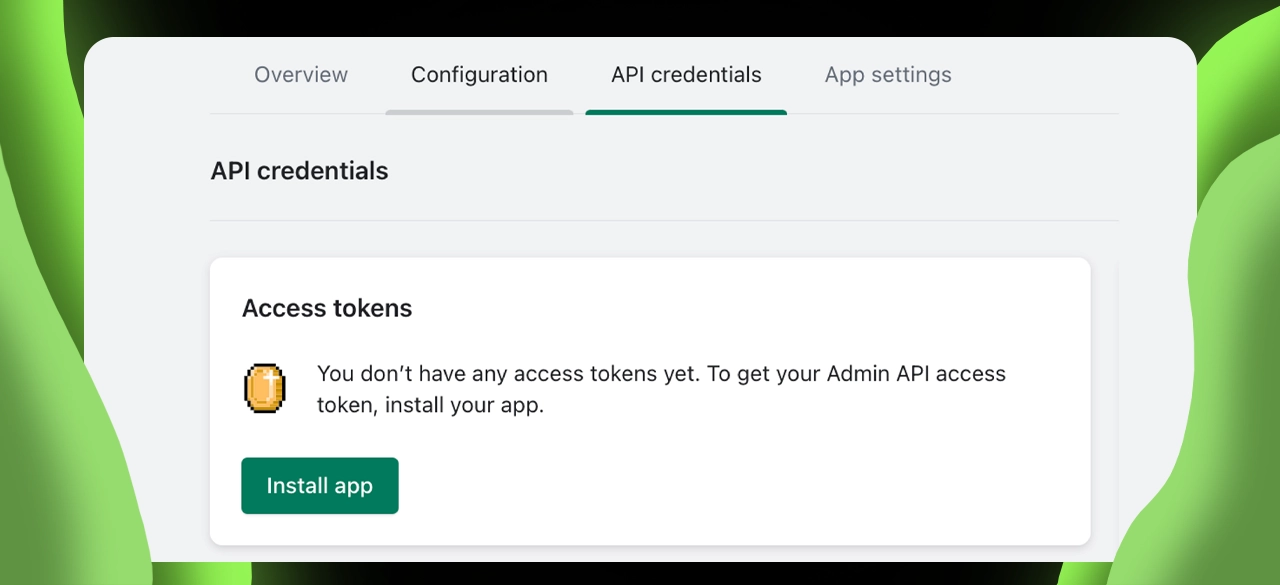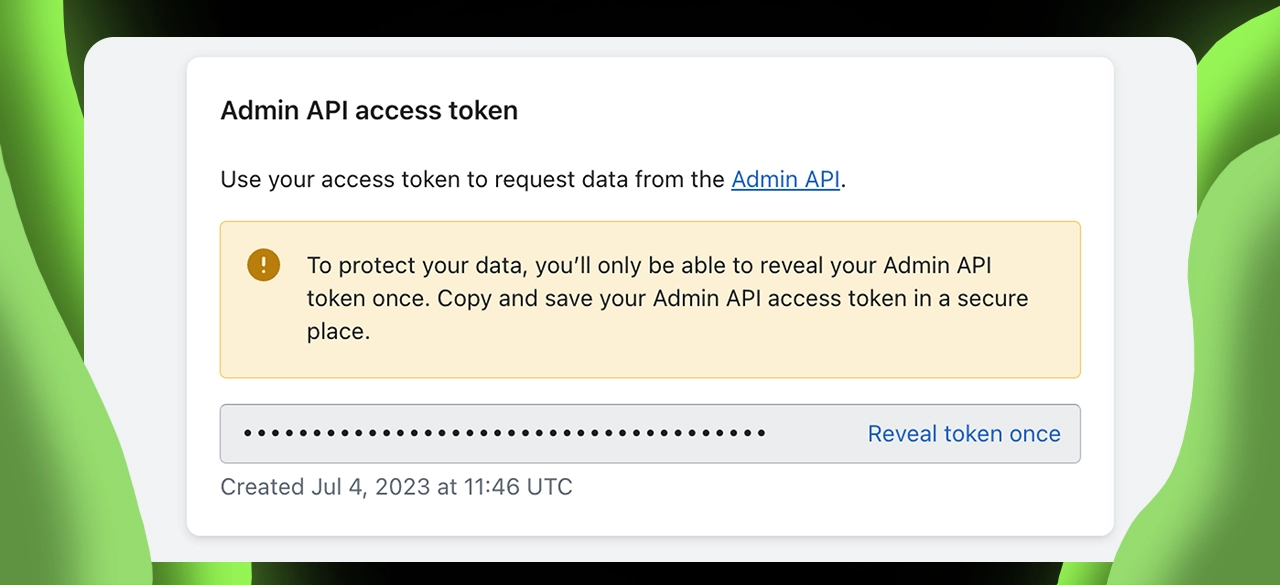 In the Cryptomus personal account go to the merchant settings.

Go to the Shopify item and fill in the data
The domain can be found in the browser address bar in the shop.
The format is shop.myshopify.com without https and slashes
Admin api key we got in the last point
After filling in the data correctly, we will get the script that we need to specify next:
Go to the Checkout section in the settings
Go down to the Order status page section and add the script
Add Cryptomus as a payment method.
Go to Payments section in settings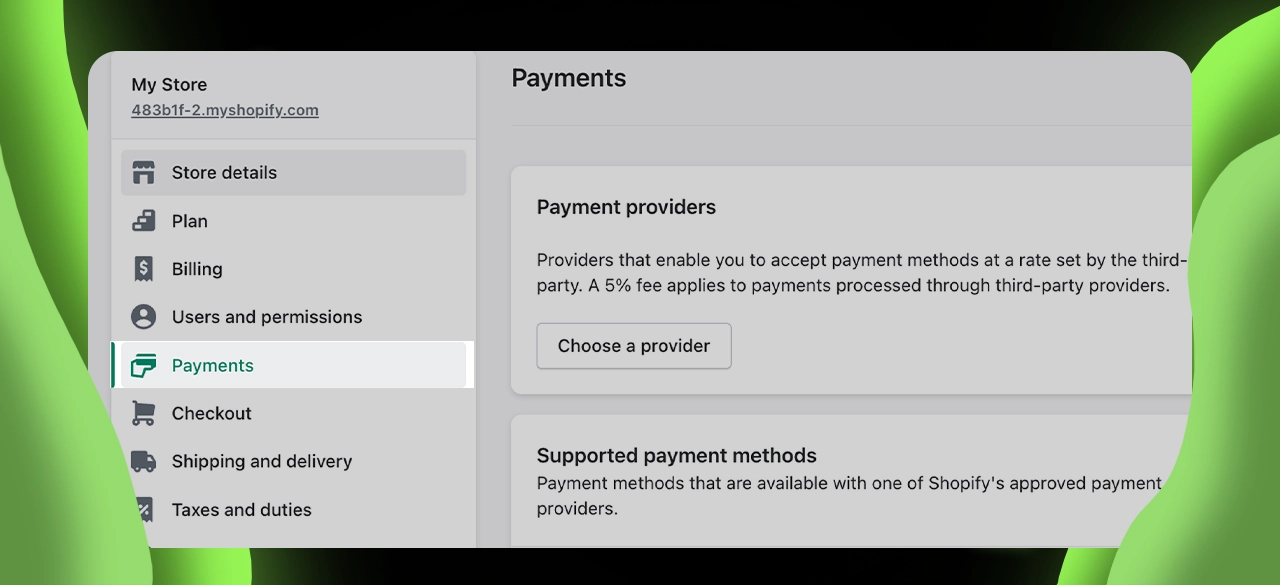 Go to Manual payment methods and select Create custom payment method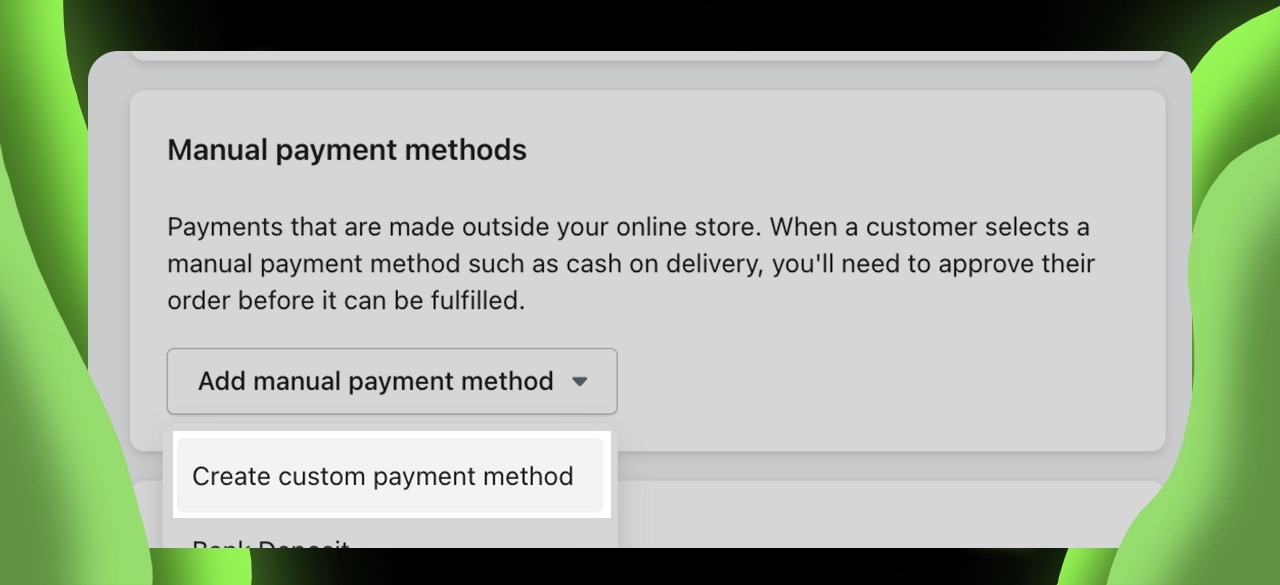 Create a payment method. The name of the method must contain the word "cryptomus" for it to work.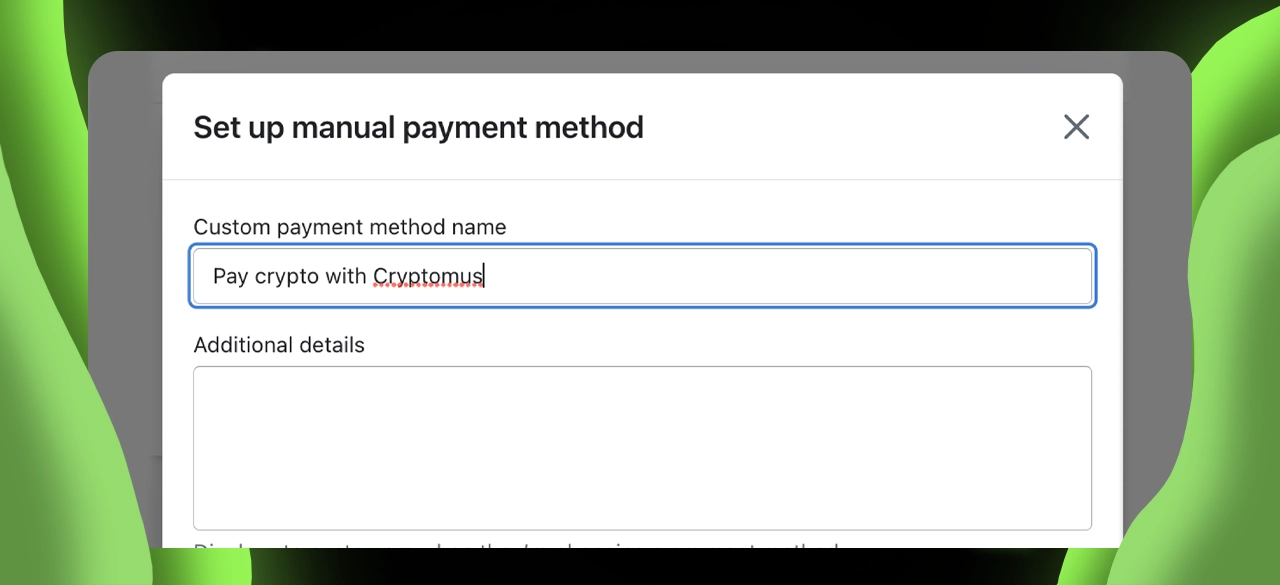 In conclusion, Shopify offers a compelling e-commerce solution with its user-friendly approach and extensive features. With the integration of cryptocurrency payments via Shopify, merchants can further enhance their online stores and embrace the exciting world of digital finance. If you're looking to expand your payment options and explore new markets, accepting cryptocurrencies with Shopify might be the right move for your business.