How To Accept Crypto Payments At Your Business
Did you know how can businesses use blockchain and profit from it? Yes, that's not a distant future but our present. We'll find out about how can businesses accept crypto here.
Why Does a Business Need To Start Accepting Payment In Cryptocurrencies?
Cryptocurrencies this days is one of the best means of payment in recent years, which makes more and more customers willing to make purchases with them. Thus, integrating cryptocurrency payments is a great opportunity for businesses to attract more customers. But how to make it work? Let's find out how to accept crypto for your business.
Recently, The Acceptance Of Crypto As a Business Is Increasingly Considered As a Means Of Payment
There are more than 25,000 merchants and ATMs worldwide accepting crypto for financial transactions. Back then in 2016, there were only about 7.6K objects supporting digital currencies. This indicates a positive trend. Companies need to integrate crypto gateways to become a part of a movement. Even though there are a lot of differences between crypto and fiat, paying in crypto is very much similar to paying in government currencies:
The company sets the currency for accepting incoming payments.
A client pays in crypto at the current exchange rate.
The crypto processing system will convert funds into the currency needed.
The cryptocurrency will be withdrawn to a bank account.
Online companies are making the most profit out of crypto payments but it doesn't mean that owners of "physical" shops are not able to integrate this payment tool into their business too. It's possible to integrate crypto payments into any type of business. Below we will tell you more about how to accept crypto payments as a business.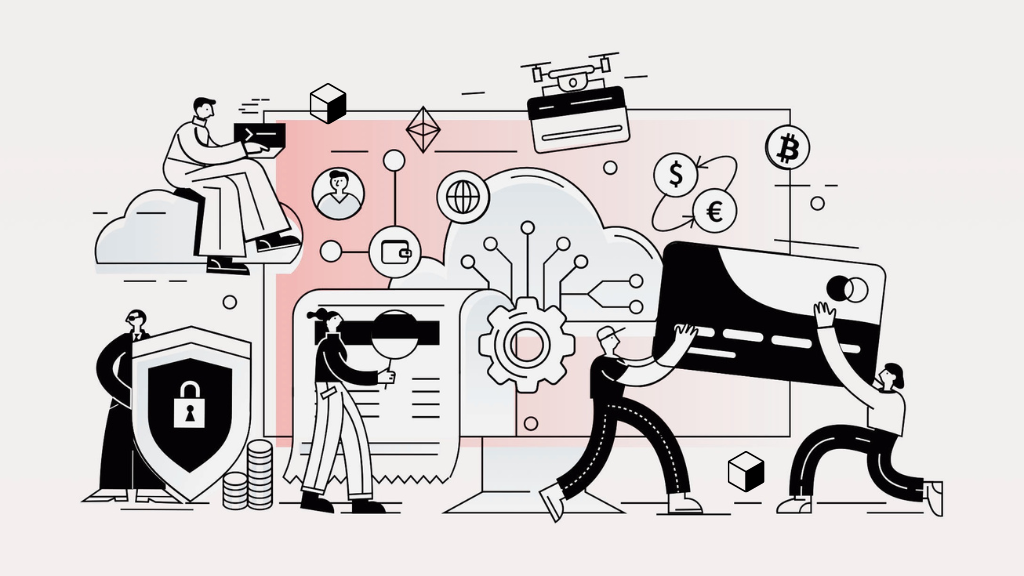 What Is Special About Paying With Cryptocurrency?
Crypto transactions are safely protected. Nobody can copy the unique ciphered information that is crypto; all transactions are anonymous. Transactions are not centralized – intermediaries are not needed because all the operations are carried out through the blockchain, crypto has no connection with government currencies and banks.
Why Does a Business Need To Start Accepting Payment In Cryptocurrencies?
There are a lot of possibilities opening for modern fast developing businesses. It is a very promising direction for those with the integration of crypto into their projects. Moreover, it's a winning opportunity for both a business person and a customer. As well as new ways of payment are opening for buyers, it also helps business owners to attract people, paying in crypto only. That's why it is necessary to integrate a crypto payment system.
Here are some other advantages:
Accessible worldwide. There are no borders for cryptocurrency as it is not regulated by banks or the government.
Instant payments. Payment takes a few seconds only, no more waiting days for transactions to be completed.
No returns. Crypto cannot be returned as payments are pseudonymous.
Prestige. Integrate crypto gateway to stand out from competitors.
How Is Cryptocurrency Payment Made?
Cryptoprocessing is a process of accepting crypto payments on the website. Recently, this technology has become a well-established thing. Online shops are actively using the technology for convenient payments. The customer simply needs to follow a special payment link or scan a QR code to get to the payment page where the amount of money required and its currency is already set by the seller. The link or a QR code works for a limited period of time. It is made this way to minimize the impact of crypto exchange rate changes. The transaction takes from a few seconds to 60 minutes on average. A standard bank transaction can take up to 24 hours.
What Cryptocurrencies Are Available For Payment?
There are more than 1,500 crypto assets on the market. Before you integrate crypto processing into your business it's better to get acquainted with the most popular currencies. For now the list is BTC, ETH, LTC, DASH, TRX, and USDT. As a payment intermediary, Cryptomus could be the best choice for your company. This aggregator allows your business to accept crypto payments on the website. Cryptomus provides both sides of transactions with the best conditions.
Who Benefits From Connecting A Cryptocurrency Gateway?
Crypto payments are suitable for every type of business, from the smallest businesses to large ones. The main advantage of this kind of payment is its security and full control of financial operations. The account creation process is another pleasant thing. It's so easy – all you need is your phone number and email address, and no documents are required.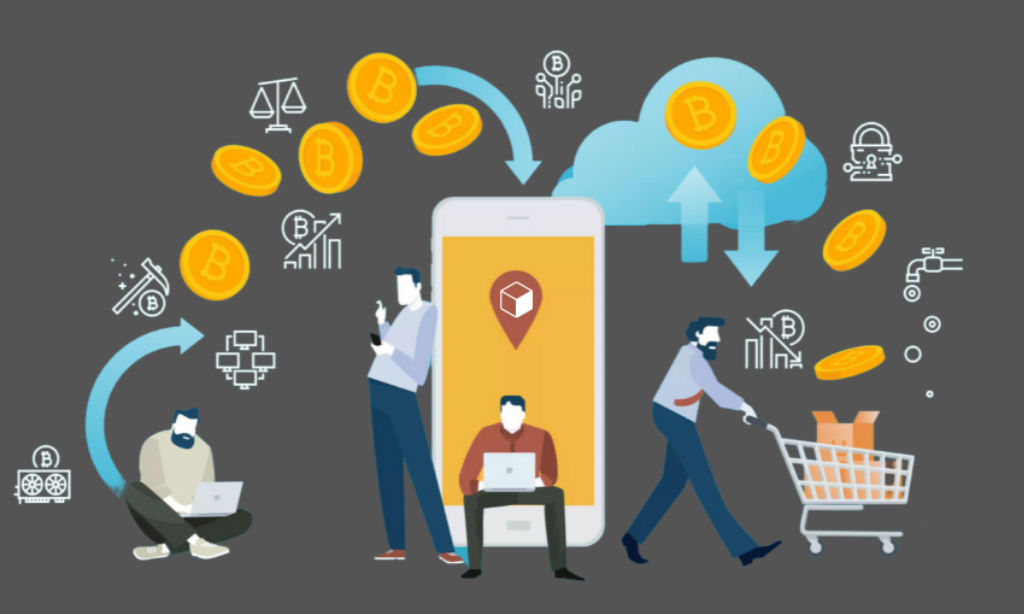 How To Accept Cryptocurrency As A Business?
Here's how to accept crypto as a business easily:
1. Determine how you want to manage cryptocurrency
Some business owners prefer to convert their crypto funds into fiat right after earning them, while for other people it's more convenient to hold onto their crypto in a hope that the value of the coins they keep will continue to grow. Which money management style do you prefer better? The type of wallet you should choose actually depends on our choice.
2. Find a crypto wallet
There are different types of wallets, though many of their names do overlap. So we have:
Hard wallet:
Also known as a "hardware wallet." That's an offline wallet that looks like a thumb drive. This tool is considered to be one of the safest ways to store your crypto. It's a perfect choice for people who want to hold on to their crypto for a long period or for business owners who operate with large sums of money.
Soft wallet:
As known as a "software wallet." It suits those business owners who exchange their funds for cash immediately after receiving them. Most digital wallets are also soft wallets.
Cold wallet:
Cold wallets are mostly hard wallets too. These wallets are offline as well.
Hot wallet:
Hot wallets are online wallets. This feature makes it easier to operate coins, though it sets them at risk of online attacks. We advise using these wallets for business people who want to pay with the crypto they earned.
Digital wallet:
This type of wallets makes it easier to connect with e-commerce platforms. Sophisticated integrations allow business owners to send invoices, accept payments in crypto, make refunds, and much more. That solution is suitable for you if you are interested in how to accept cryptocurrency on your website.
Mobile wallet:
Mobile wallets are crypto wallets you keep on your phone. Business owners who manage their businesses on the go should be probably very satisfied with a wallet they can access on their phones and computers.
3. Choose a cryptocurrency payment processor
Using crypto payment for your business, you'll likely need to convert your coins into cash. In this situation, cryptoprocessors will be needed as they allow users to convert crypto into fiat. Crypto processings are also both wallets and payment processors so you can automatically convert crypto funds into fiat and transfer your earnings into a bank account.
4. Accept crypto payments
How can my business accept cryptocurrency? There are a couple of ways to accept crypto payments:
invoicing
adding a cryptocurrency payment option to your website
or accepting cryptocurrency in person.
Accepting crypto payments for business on your website could be very easy using plugins. Your customers will see a choice of paying in crypto at checkout. For the owners of businesses interested in accepting cryptocurrencies during in-person transactions, QR codes can be helpful. Payers should simply scan the QR code offered with their digital wallet application. The required information should fill in automatically. The customer submits the funds, and the payment is complete.
Cryptomus Connection
You ask "How do I accept crypto payments on my website?". That's easy. Create an account on Cryptomus first to integrate an aggregator into your website. Manage your funds right in your personal account. Received payments will be stored in your wallet. It is possible to convert your funds into an official currency or transfer them to your digital wallet. Also, you can invoice via a link or a QR code. The API connection is available as well.