Exploring Altcoin Payment Solutions: Choosing the Right Altcoin Payment Processor
We all know what cryptocurrencies are, but did you know that all crypto coins other than Bitcoin are called altcoins? The term "alt" stands for "alternative," and "coin" refers to cryptocurrency.
Bitcoin introduced blockchain technology, leading to the creation of altcoins like Namecoin, Litecoin and Peercoin in 2011 to improve stability, low fees and security.
Altcoins are popular in the crypto sphere; most of them are also as popular as Bitcoin, and considering using them to make more money is a strategic choice. The fact that you are reading this means that you are aware of its potential and you want to use it. So congratulations, you just passed the first step.
In this article, we'll explore altcoin payment with an altcoin payment provider. We will also see how to incorporate them into your business to increase profits successfully.
Evaluating Altcoin Payment Processors
An altcoin payment processor is a tool that will allow you to receive payments in cryptocurrencies on your website or anywhere else, with various integration methods.
They are also called altcoins payment gateway: an example of altcoins payment processor Cryptomus, which offers various integration and personalization features for you to be able to receive crypto payments.
As I said, they are working with integrations, APIs, QR codes, payment links, and many other ways that we will see in detail in the next paragraph.
The main argument on why you should use an altcoins payment processor and consider implementing this technology in your business is the global access. Blockchain and cryptocurrency are the next stage in payment system evolution, connecting people and improving our lives.
Understanding Altcoin Payment Processor
Cryptomus is an altcoin payment gateway; it allows you to receive payments all over the world, and it proposes a variety of integration methods:
• APIs: An integration direct to your website with the use of an API.
• QR codes: Creation of unique QR codes that people can scan to pay you.
• Plugins: The plugins will facilitate the integration process if you are using CMS, for example, Shopify, PrestaShop, PHPShop and many others.
• Personalized widgets, forms and buttons: Cryptomus altcoins payment provider offers you the possibility to create your own payment form, widget or button with your own brand name and colors.
Evaluating Altcoin Payment Processor Options
Choosing a suitable payment processor is crucial and requires careful consideration of several factors. These include the processor's reputation, the features they offer, their fees and their security measures.
Factors to Consider When Selecting an Altcoin Payment Solution
Here are the main factors to consider when choosing an altcoin payment processor:
Supported Altcoins: Ensure that the payment processor supports the specific altcoins your customers want to use.

Transaction fees: Compare the fees charged by different payment processors to find the best deal.

Payment processing times: Consider how quickly you need to receive payments when choosing a payment processor.

Security: Choose a payment processor with a good reputation for security.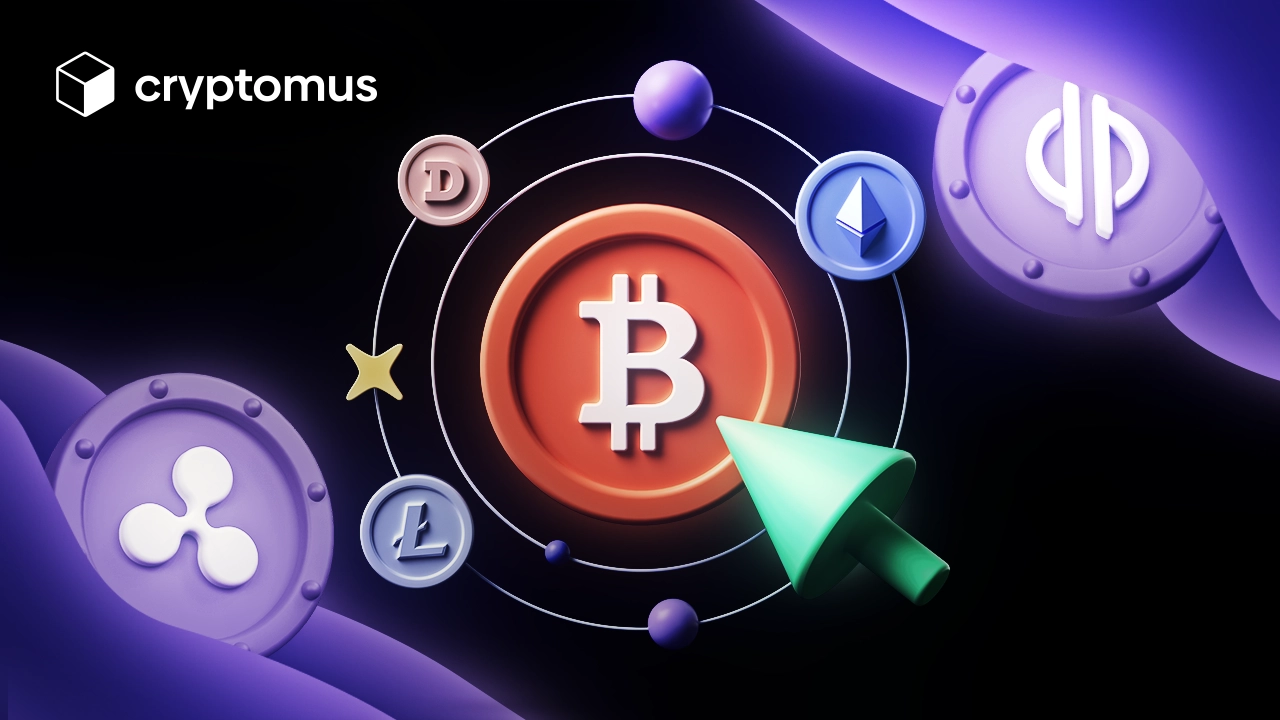 Comparing Altcoin Payment Processors: Features and Benefits
Payment processors enable businesses to accept altcoins, reduce transaction fees and enhance security. They also facilitate recurring payments and invoice creation.
Security Considerations for Altcoin Payment Processing
Choose a reputable payment processor, use strong passwords and two-factor authentication, keep software updated, be cautious of phishing scams and store altcoins in a secure wallet.
Setting Up Altcoin Payments with the Chosen Processor
To be able to set up an integration to receive your Crypto payments, you will need to follow these steps:
Choose your Altcoin: Choose a coin that will be stable and will fit what your clients prefer to use.

Create a Cryptomus account: Go to Cryptomus and follow all the steps to create and enable your account.

Create a merchant account: Go to your dashboard and create your merchant account by following the steps that are mentioned.

Choose the best integration method that will fit your business to maximize your revenue.
Altcoin Payment Processor Fees and Costs
Altcoin payment processor fees vary but are generally lower than traditional fees, with some charging flat fees per transaction or converting altcoins to fiat currency; Crypromus, for example, proposes fees that go to 0.4%.
The Future of Altcoin Payments: Trends and Innovations
The altcoins payment solution has a promising future, thanks to the solutions that it proposes with advantages that are even better than the banking system, lower fees, global access without geographic and political restrictions, and instantaneous payments.
This is just the beginning of the altcoin payment provider. Altcoin payment has just started giving us its fruits. More and more people are integrating this system into their businesses, envisioning its growth in the next 5 to 10 years.
This article was about altcoins and the best altcoins payment solution. I hope you found it helpful; if yes, leave us a comment and tell us what you think about altcoin integration.