What is KYC (Know Your Customer) in Сrypto?
We have all gone through the process of verifying our identity online by submitting pictures of our documents and a selfie in our bank, e-commerce platforms or even on social media.
This process is called KYC. What is the meaning of KYC, and what does KYC stand for, "Know Your Customer." It is a feature that online platforms like banks, social media, and e-commerce websites use to have the identity of all their clients to provide high-security protection against scams.
It is based on the logical fact that a robber, a scammer or a hacker will do everything to hide his identity.
This security measure has been in place since the 1900s when banks began requiring customers to open accounts using their real names; it was used with Internet banking in the early 2000s.
With the rise of the internet, this security check was implemented on social media and e-commerce platforms, and so on to protect you from scammers.
I wrote this article after much research online about what KYC is, what KYC means, and how Cryptomus KYC works and protects your assets.
Understanding the Basics of KYC
Suppose you understood what KYC means. In that case, you will guess that it is a process that businesses use to verify the identity of their customers; it is done to prevent fraud, money laundering, and various scams or cyber threats that you may face.
To better understand what KYC is, you will need first to understand what is KYC compliance and what is KYC process. KYC compliance is the process of collecting the following information about customers:
Name
Address
Date of birth
Nationality
Occupation
Source of income
Financial assets
For that you need to follow the KYC process which consists of giving all your information and providing identification documents such as passports, driver's licenses or utility bills. These documents are verified for authenticity and to ensure they match the customer's claimed identity. Once approved, the customer's account is activated, and they can access the business's services.
What Does KYC Stand For In Crypto
Now that you know what it is and how it works, I will answer other important question more precisely in the field of cryptocurrency; in this part, we will see what is KYC cryptocurrency, what does KYC means in crypto, what is KYC verification crypto and what is KYC in blockchain.
So, what is KYC crypto? It is the process of verifying the identities of users on crypto exchanges and related services to prevent fraud and money laundering. This involves providing personal info, which is then verified against official documents. KYC crypto helps businesses maintain the integrity of their operations and comply with regulations.
Now that you have seen what KYC means in crypto, let's see how the process works and how to pass it.
How To Pass KYC
Understanding what a KYC crypto is and knowing how to pass it are different things. Why? Because each platform has its methods, size of the image, information, type of documents and so on, the first step was understanding what is KYC verification in crypto. Now let us see how to pass it:
Cryptomus is one example of a crypto platform that requires KYC. To pass the KYC test on Cryptomus, you will need to provide your personal information, name, address, phone, number and email address; after that you will need to upload your document for review and take a selfie. After submission you will need to wait for the verification process to complete as I explained in the guide below:
How it works in Cryptomus:
Go to the dashboard
Go to settings
On the left bare search for KYC personal Wallet
Click on Verification
Send your document and take the facial verification
Wait for the confirmation
Once the confirmation is made, you will be able to use all features of Cryptomus fully.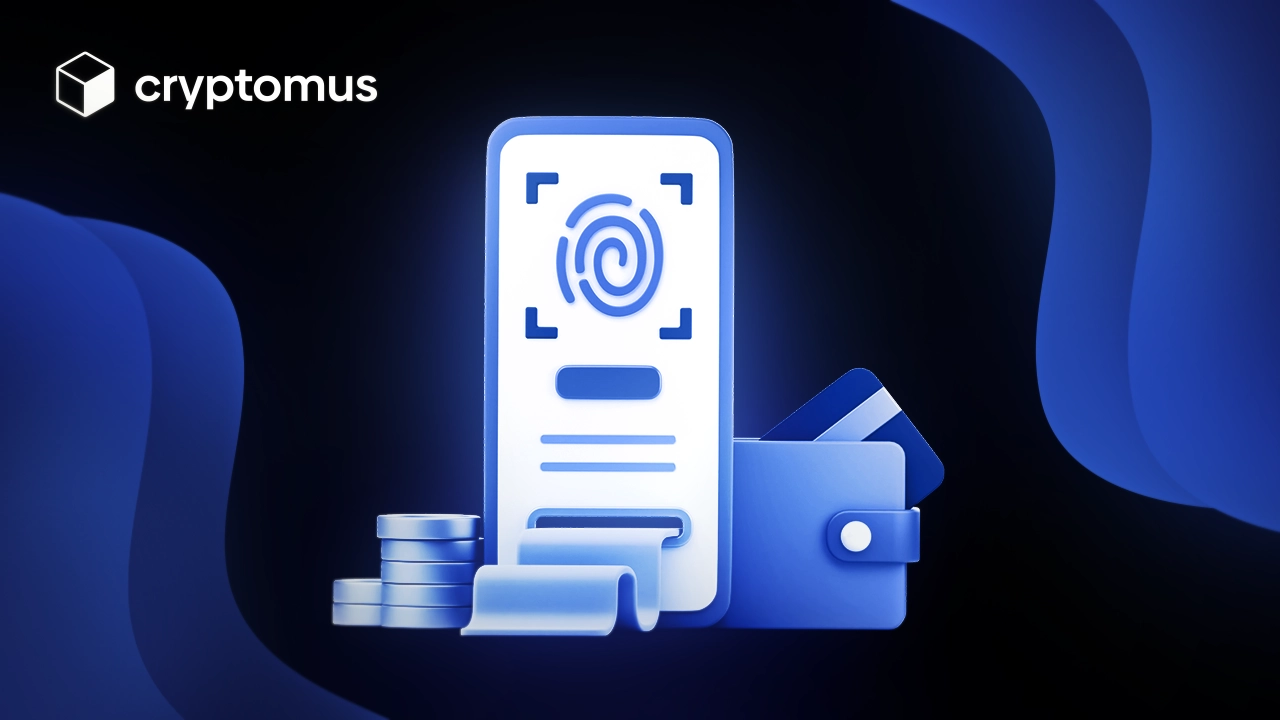 Different Levels of KYC Verification
Now that you know how KYC verification is made and what is KYC in cryptocurrency, let's see the different levels of KYC Verification:
• Simplified KYC (SDD): This level of verification is for low risk customers and requires only basic information such as the customer's name, address and date of birth.
• Regular KYC (CDD): This level of verification is for medium-risk customers and requires more detailed information, including the customer's occupation, source of income and financial assets.
• Enhanced KYC (EDD): This level of verification is for high-risk customers and requires additional information such as the customer's beneficial owners, political exposure and source of funds.
The Importance of KYC in Financial Cryptocurrency
Talking about what cryptocurrency KYC is without mentioning its importance is like quitting half of your job; actually understanding its importance is part of knowing what cryptocurrency KYC is all about.
KYC is vital for protecting the financial crypto ecosystem. It helps prevent fraud and money laundering, complies with regulations and builds trust. Cryptocurrency exchanges use KYC to verify users' identities, which can attract new customers.
Legal and Regulatory Requirements for KYC
KYC is a regulatory requirement for crypto exchanges to prevent fraud and money laundering. It involves verifying customer identity, monitoring financial activity and detecting suspicious behavior. Non-compliance results in fines and even criminal charges.
Benefits and Objectives of KYC Compliance
KYC compliance is an essential process for businesses that can help to reduce the risk of fraud, money laundering, and ensure regulatory compliance:
For businesses:
Reduced costs
Improved reputation
Increased customer confidence
For customers:
Protection against fraud and scams
Access to a wider range of products and services
Challenges and Concerns in KYC Implementation
KYC is crucial for crypto businesses to prevent fraud, money laundering, and compliance with laws. Challenges include cost, complexity, data privacy and pseudonymity. Solutions are technology, expert partnerships, customer education and data security.
Cryptocurrency Exchanges and KYC Compliance
Cryptocurrency exchanges must comply with KYC regulations to prevent fraud and money laundering. This involves collecting and verifying customer identities and monitoring for suspicious activity. By complying with KYC regulations, exchanges can protect investors and comply with laws and regulations.
KYC Requirements in the Crypto Industry
KYC requirements in the crypto industry aim to prevent criminal activity and ensure compliance with regulations.
Cryptocurrency exchanges need to check customer identities, sources of funds monitor transactions for suspicious activity, and comply with specific KYC requirements outlined by their jurisdiction. Failure to comply can result in severe consequences for the exchange.
I hope you found this article informative, and I helped you understand what a KYC is in crypto. Leave us a comment below to tell us what you think about KYC.