Cryptocurrency Debit Cards
We all know how frustrating it is to transfer crypto to a debit card and wait for the conversion, the fees, the transfer fees and the volatility. Like you, I am tired of fighting it.
That's why after reading various articles online and trying a debit card for cryptocurrency, I made this article where I will explain how they work and how you can use them for your daily purchases without even noticing that you are using a debit card for cryptocurrency.
What are Cryptocurrency Debit Cards
The crypto debit card works exactly like an ordinary bank card except that the crypto debit card allows you to have a crypto wallet and proposes a real-time converter that will enable you to pay instantly using your crypto.
When you pay in USD, for example, with crypto debit cards, the crypto bank automatically converts the cryptocurrency you have in your wallet into dollars. It transfers it to your card, which works with fiat currency with Visa or MasterCard.
The Rise of Cryptocurrency Debit Cards
Crypto debit cards were first proposed and created in 2014 by BitPay. But, at that period, they were not popular due to several elements, such as lack of awareness and acceptance of cryptocurrency, the inconvenience of using crypto debit cards and the high fees they charged then; not many people were interested in sending the crypto to a debit card.
However, in 2021, they became more popular thanks to the increasing popularity and accessibility that the cryptocurrency witnessed, the growing acceptance of cryptocurrency payments by merchants, and the increasing convenience and affordability of crypto debit cards.
Being able to transfer crypto to a debit card brought numerous advantages:
• Convenience: Using cryptocurrency with a debit card allows you to spend cryptocurrency anywhere that accepts Visa or Mastercard, eliminating the need to convert it to fiat currency first.
• Rewards: Some cryptocurrency debit cards offer rewards programs, such as cashback or points that can be saved from digital assets, earning great rewards. For using crypto with a debit card.
• Control: One of the crypto debit card benefits is that you can control your cryptocurrency completely. You can load or unload your card anytime and check your balance and transaction history online.
• Accessibility: Crypto debit cards are an easy and convenient way to use cryptocurrency without needing a bank account.
• Financial inclusion: Crypto debit cards promote financial inclusion, providing access to financial services to people who didn't have it before, going through a traditional bank.
How Cryptocurrency Debit Cards Work
Crypto debit cards are used by specialized companies that operate in cryptocurrency financial services like Binance. These companies make deals with payment networks, Visa and Mastercard, to allow users to spend their cryptocurrency where classic payment systems are accepted.
They are an innovative solution that allows you to use your digital assets in real-world transactions. By utilizing blockchain technology, these cards facilitate secure and transparent transactions that can be used anywhere where major debit cards are accepted.
Here's how a crypto wallet with a debit card works:
You transfer cryptocurrency from your wallet to your debit card wallet.

When purchasing, the card provider converts your crypto to fiat currency at the current exchange rate.

The fiat currency is sent to the merchant's bank account.

The merchant receives the payment and completes the transaction.

The entire process is recorded on the blockchain for security and transparency.
This process ensures that your transactions are safe and transparent. More importantly, it provides a fast conversion rate without waiting hours or days to complete your conversion.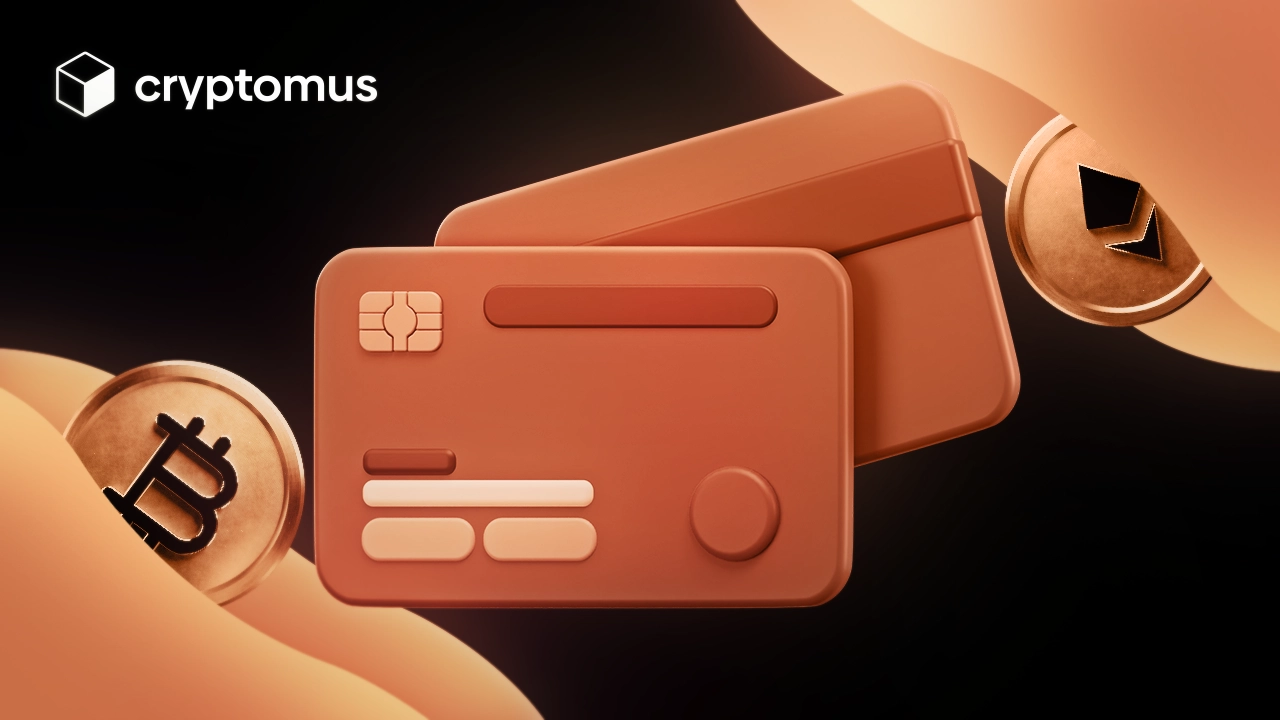 Choosing the Right Cryptocurrency Debit Card
In this part of the article, I will show you how to get a crypto debit card for seamless everyday transactions. Convert your cryptocurrency to fiat currency and shop at any location that accepts significant debit cards. I will also describe you the factors that you need to focus on to get the best crypto debit card from several options in the market:
• Supported cryptocurrencies: To get the best crypto debit card, you must ensure that the card supports your cryptocurrency.
• Fees: Cryptocurrency debit cards typically charge various fees, such as loading fees, transaction fees, and ATM withdrawal fees. Compare the fees charged by different cards before choosing one.
• Rewards: Choose a cryptocurrency debit card with rewards programs for cashback to maximize your spending. Search, compare and choose the best debit card for cryptocurrency with the highest cashback.
• Security: Cryptocurrency debit cards use various security features to protect your cryptocurrency. Choose the best crypto debit cards that offer robust security features.
• Customer support: To get the best crypto wallet with a debit card, one of the main points that you need to consider is the quality of the support; if the support is not helping you when you have problems, you will lose money and time, so make sure to choose one that is active.
Making Transactions with Cryptocurrency Debit Cards
Using a crypto wallet with a debit card is one easy way to spend your cryptocurrencies without the need to convert and wait for the process to end. Your provider will automatically convert your crypto to fiat currency and transfer it.
Using Cryptocurrency Debit Cards for Everyday Transactions
They work like traditional debit cards, allowing you to use them anywhere Visa or Mastercard are accepted. They offer convenience for everyday transactions and advantages over conventional cards, such as cashback or crypto points rewards programs.
Security Features of Cryptocurrency Debit Cards
Crypto debit cards use encryption, 2-factor authentication, fraud protection, FDIC insurance, and follow the same security regulations as traditional cards to protect your crypto and personal info.
Challenges and Risks Associated with Cryptocurrency Debit Cards
Cryptocurrencies face challenges like volatility, fees, security and regulatory uncertainty. They offer convenience and may promote growth, but only some merchants currently accept them.
Benefits of Using Cryptocurrency Debit Cards
If you get a crypto debit card, you can access many advantages, such as convenience, rewards and complete control of your assets, thanks to decentralization.