How To Start Exchanging Cryptocurrency: Beginners Guide
Want to start trading crypto but know almost nothing about how to do it? Not a big problem, we are here to help you find out all the info about the process and requirements. In this article, we will teach you how to exchange the cryptocurrency, how to exchange bitcoin for physical money, how to transfer bitcoin and other cryptos from exchange to wallet, and how to choose cryptocurrency exchange.
Where and How To Exchange The Cryptocurrency?
Crypto exchanges help traders to buy, sell and convert different currencies and NFTs. Here you can also monitor exchange rates. Often times exchanges offer their users built-in crypto wallets. Before crypto exchanges, mining was the only way of obtaining cryptos, whereas now you can simply go to one of the services, create an account and start managing your funds. We'll find out how to choose a bitcoin exchange later in the article.
What Are The Different Types Of Exchanges?
There are three main types of crypto exchanges so let's take a closer look at them all:
1. Centralized Exchanges
Centralized exchanges (CEXs) use traditional business models to coordinate cryptocurrency trading. Exchanges are marketplaces where a large number of people simultaneously try to sell and buy cryptocurrency. They are owned and operated by private companies and require users to sign up and open an account in order to participate.
Centralized crypto exchanges keep lists of buy and sell orders. The services match users and announce the current market prices. CEXs generally offer supplementary services, such as crypto asset custody. They often require that users deposit their crypto assets at the exchange before trading can happen.
CEX remains to be the most popular type of exchange. Users trust 95% of trading operations to services like this.
A centralized cryptocurrency exchange has three primary roles:
The service matches sellers and buyers with complementary orders.
The exchange provides anonymity for its users and ensures that all obligations are met between buyer and seller.
The exchange allows you to deposit fiat or crypto and hold them in your account.
2. Decentralized Exchanges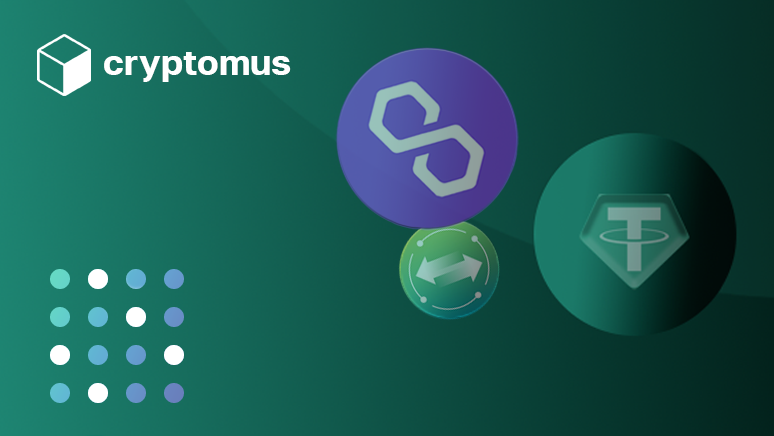 Decentralized exchanges (DEXs) are peer-to-peer marketplaces where users trade directly without any intermediary. Financial transactions are not controlled by banks, brokers, or the government. There are three main types of decentralized exchanges: Automated market makers, Order books DEXs, and DEX aggregators.
DEXs don't allow exchanges between fiat and crypto. Here you can exclusively trade crypto tokens for other crypto tokens.
Decentralized exchanges are simply a set of smart contracts. They use liquidity pools to facilitate trades. Investors could lock their funds there and receive rewards.
While transactions on a centralized exchange are recorded on that exchange's internal database, DEX transactions are settled directly on the blockchain.
These services are usually built on an open code, so anyone could see how they work. There is a practice of adopting and changing the codes of other projects to build your own.
What are the benefits?
Utility in the developing world: Fast transactions and better privacy are the factors that make DEXs popular among traders.
Manage your funds anonymously: No personal information is required.
Vast variety: DEXs offer a limitless range of coins, so if you are looking for a hot coin in its infancy, it may be worth trying to use decentralized exchanges.
Hacking risks can be reduced: These services are harder to hack as user store the funds they trade in their own wallet.
And what are the downsides?
Trickier user interfaces: Here you need to do some research before using it. It's easy to make a mistake. Fortunately, usually, there is some kind of off-site explainer.
Smart contract vulnerability: Any DeFi protocol is only as secure as the smart contract that powers it.
Riskier coins: There is always a possibility of coming across an unfair coin creator that will pull an unexpected move. Be thoughtful and do your research before buying a newly-created coin.
Hybrid Exchanges
Both DEXs and CEXs have their limitations, that's why hybrid cryptocurrency exchanges were created. They are as user-friendly as centralized exchanges and as anonymous and secure as decentralized exchanges.
You have total control of your funds here and do not hand them to any custodian. You are able to trade funds directly from your wallets.
The benefits of hybrid cryptocurrency exchanges:
Real-time service access and incorporate solutions based on blockchain technology

It combines the best of both CEXs and DEXs

The users have complete control of their funds

The platform secures privacy but is also compliant with laws guiding digital currency

The user's funds are not held in hot wallets
How to exchange bitcoins or other cryptocurrencies for cash
That's a really important topic. At least once this information will be necessary for you if you decided to invest in cryptocurrency. So how do we go back if we have already bought crypto and want to exchange it for fiat? First of all, get acquainted with the taxation law in your area.
Here are ways to cash out your crypto:
1. Use an exchange to sell crypto
The centralized crypto exchange is the first thing coming to mind when you think about cashing out. Cash-out quickly and withdraw your funds to your bank account or keep it in the built-in wallet if you want.
2. Use your broker to sell crypto
Sell your assets with a help of a broker if you are a client of one.
3. Go with a peer-to-peer trade
There are peer-to-peer trades that allow you to trade directly with other users. The online P2P services will let you do this in exchange for a dollar. Another option is to meet buyers in person and trade in real life.
4. Cash-out at a Bitcoin ATM
Bitcoin ATMs are a way to get access to cash immediately. To make a cash withdrawal and sell your bitcoins, scan the QR code the machine provides you with. Then wait a couple of minutes and receive your money. Be ready for the rather high commissions there!
5. Trade one crypto for another and then cash out
It's the more complicated route you have no choice but to take if the coin you want to cash out is not available for direct conversion.
So that is how to exchange bitcoins for cash. Remember to keep your information safe and make sure you carry out your own research on services you are planning to use.
Which cryptocurrencies can be exchanged for bitcoins
Literally any coins. Every exchange allows you to swap crypto tokens for other tokens. Do it with the help of CEXs, DEXs, or OTCs.
Over-the-counter exchanges (OTC) are usually integrated with centralized exchanges via API and allow the trading of crypto directly.
How to automatically exchange Bitcoin for other currencies, if you don't want to waste time doing it manually? Well, there is a solution to it. Many services, including exchanges, wallets, and payment gateways allow users to enable an Auto-convert feature.
Criteria for selecting a cryptocurrencies exchanger website
So how to choose a cryptocurrency exchange? Here are the main points that you should take into account when choosing a suitable service:
1. Jurisdiction
Check if the service even serves customers in your area. There's no way you can use the exchange if the answer is no. The jurisdiction reflects the target market of the exchange as well as the places where the exchange is allowed to operate.
2. Ease of Use
Newer investors may be confused with exchanges' interfaces as there are usually a lot of charts and schemes. Some exchanges allow you to change the layout and switch between the "basic" and "advanced" interfaces anytime.
3. Liquidity
Liquidity is necessary for users to be able to make the trade anytime. The exchange should have a big flow of orders on any day given. To have this liquidity, an exchange should hold a large number of assets or have a big flow of users. If there are only a small amount of orders available, it must be problematic to match trading participants.
4. Asset Choices
Look at how big the set of assets is available for trading. It's harder to find a trading pair for those who want to exchange not-so-popular coins. Bigger exchanges prefer to offer more popular currencies for trade. If you are that type of investor who is looking for rare coins to trade then you should search for them in smaller exchanges.
5. Security
Security of the exchange should be your top priority when making a choice. There is always the risk of losing money because of a hacker attack of some kind. Keeping your money on the exchange means trusting them to someone else so consider at least looking for how long the exchange in question has been around, how many customers are there, and were there any problems with security.
It is totally nice if an exchange has:
Cold Storage
Cold storage is an offline cryptocurrency wallet that isolates keys from the internet connection and protects funds from being hacked.
Multi-Signature Wallet
A multi-signature wallet is an extra-protected wallet, that requires multiple verifications to be accessed.
6. Reputation
Check the reviews. No, really, check them. Do a little research on what the users say about the chosen services.
7. Trading Fees
Fees are needed for exchanges to make a profit out of transactions. keep it in mind too as they may vary in different services.
8. Customer Support
Customer service is important for beginners as well as for others because there are always questionable situations and problems when it comes to money. Look at how fast it is too because oftentimes you need help urgently.
9. Insurance
Some exchanges insure users' funds and it is obviously attractive for not-so-trustful investors.
By the way, what if you want to move your funds to another exchange? How to transfer bitcoins between exchanges?
Go to your target exchange get the address of your Bitcoin wallet and use that address in your exchange. Withdraw BTC, enter the amount of BTC you want to transfer, and submit or commit the transfer.
And how to transfer Bitcoin from exchange to wallet?
To do this, access your exchange account, and find an option to withdraw. Then enter the address of your wallet and any needed password. Confirm the transfer and wait for some time.