Dash coin, "The Dark King of Cryptocurrencies". Created in 2014, Dash was a revolution, decentralized and fast, with all the benefits of cryptocurrency without the long delay of transactions. In 2014, Dash was not called Dash. It was known as Darkcoin, a name that makes you instantly think of a sci-fiction movie, and in 2015, its creators changed its name to Dash.
Dash is a popular coin. Its revolution allowed us to resolve the most significant issues of crypto at that time: transaction delays that could take 10 minutes and sometimes more. Thanks to its two technologies, InstantSend and PrivateSend, you were able to send cryptocurrencies almost instantly.
This breakthrough has led to the creation of a new market, with a growing number of people who are searching for the best place to buy Dash, a place where you can buy Dash cheaply or buy Dash to trade it and make benefits.
The goal of this article is to help you to buy Dash cheaply, help you find the best place to buy Dash coin, and more importantly, this guide, once in place, will help you buy Dash instantly.
How to Buy Dash Cheaply
The most popular way to buy Dash crypto is P2P trading. On those platforms, people trade Dash coins. The advantage of this trading is that you can buy them with a vast range of payment options, and the price and fees are lower than other methods. This is due to the platform and the competition between sellers that reduce the price.
An example of this P2P platform is Cryptomus, which allows you to trade, store, and even have access to the market and see all its fluctuations with its trade spot feature. And they have a fee of 0.1% for each trade, which is almost nothing compared to what it offers you. To start using it, you just need to go to Cryptomus, create an account, pass the identity verification, and go to P2P trading and buy Dash online.
Dash Buying Guide: Step-by-Step Instructions
Step 1: Choose the Right Cryptocurrency Exchange
To choose the right crypto P2P exchange, you need to check some important points such as high-security protection protocols, identity verification, support team, fees, and most important, the reputation and comments of people in social media or websites like Trustpilot, for example.
Step 2: Compare Fees and Payment Methods
In the P2P trading platform, you will have access to various payment methods: Paypal, Payeer, bank card, and so on; so you need to compare all the fees and how much it will cost you for each payment system you are able to use, to get the lowest fees.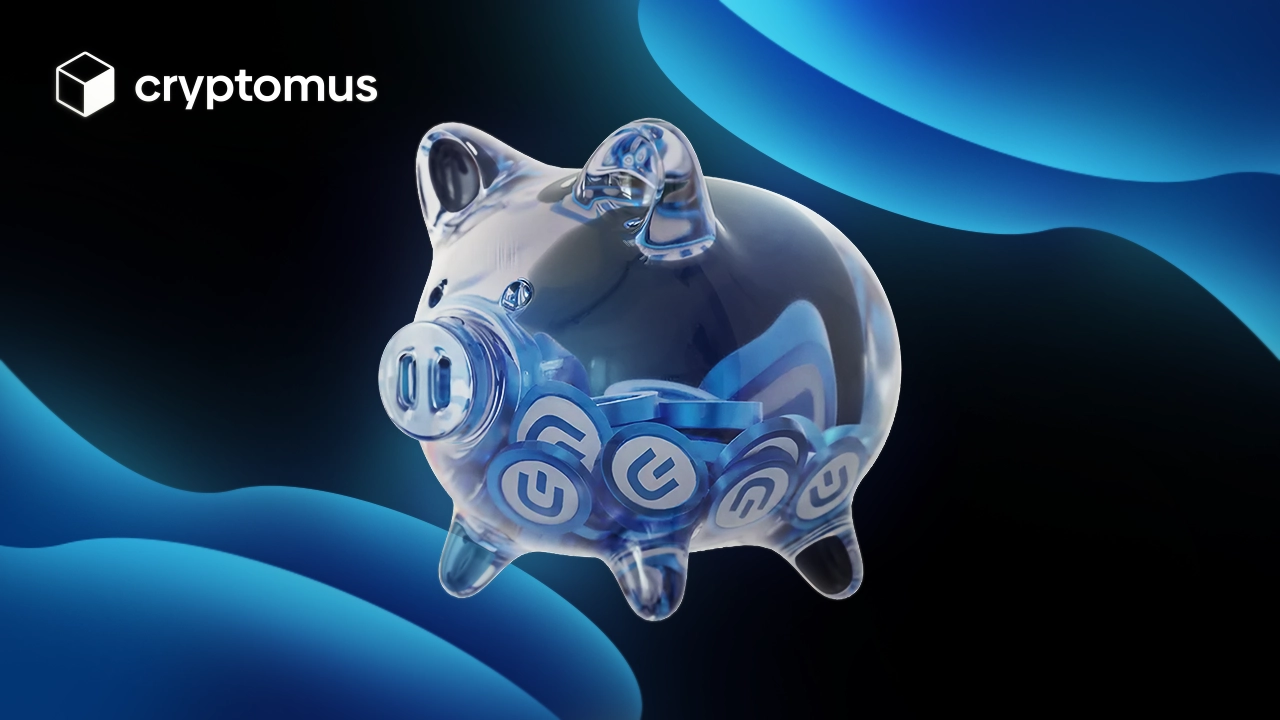 Step 3: Watch for Promotions and Discounts
When you buy Dash cryptocurrency on P2P, to maximize benefits, you need to learn how to use the P2P filters. On the Cryptomus P2P platform, for example, you have filters that will help you choose a cryptocurrency to buy, a method of payment, and the fiat you want to use. Putting these filters will help you find all the ads that are related to what you want. And once you have them, pick the cheapest one and buy.
Step 4: Timing Is Key: Capitalize on Market Volatility
The crypto market is constantly moving, and prices change, so you need to constantly follow and read the market graphic for the pair you want to trade.
Step 5: Stay Informed About Market Prices
Cryptomus not only offers you a P2P platform with a wide choice of crypto and payment methods but also a trade spot with graphics and prices of the market, allowing you to constantly know the price of the pair you are trading and Dash price.
Storing Dash Securely
To store Dash safely, choose a reputable wallet where you will keep your Dash coins after buying them and enable all the security protocols, such as 2FA and SMS verification.
Cryptomus offers a wallet for each cryptocurrency they propose, with 2FA, SMS verification, email verification, and identity verification, not only also a whitelist address system, auto-withdrawal system, and robust security protocols.
Tips for Successful Dash Investing
Now that you know how to buy Dash online and how to get the best place to buy Dash, here are two additional tips that will help you securely invest in Dash:
• Start small: The first rule when you buy Dash coin and sell it is to start small. Why? Because when you are new, you make mistakes. It is inevitable, so invest what you can lose and learn from your mistakes.
• Follow the market: To buy Dash coins cheaply, use the Cryptomus trading spot to follow the market and gather information on the movement of your trading pair.
Congratulations, you made it to the end of this article that explains how to buy Dash cryptocurrency. If you want to learn more about Dash, I recommend you to read this article: Why is Dash InstantSend a Revolution?
I hope that this article was helpful and gave you knowledge about how to buy Dash cryptocurrency and how to get the best place to buy Dash coin at cheap prices. Don't hesitate to leave us a comment below and share with us what you think about Dash.