How to Buy VPNs with Bitcoin and Other Cryptocurrencies
Virtual Private Networks (VPNs) are becoming increasingly popular as a tool for protection of your online security. With them your internet traffic is encrypted and routed through remote servers. This makes it difficult for anyone to monitor or intercept your online activity. If you're concerned about privacy and security, you may want to consider purchasing a VPN with crypto. In this article, we'll look at how to buy VPN using cryptocurrency.
Why use crypto to buy a VPN?
There are several reasons it is a great idea to buy VPN with crypto:
Anonymity: One of the key advantages of using cryptocurrency to pay for goods and services, including VPN services, is the anonymity it offers. Cryptocurrency transactions are typically more private and less traceable than traditional payment methods, which can help protect your personal information.

Security: Cryptocurrencies are secured by advanced cryptographic algorithms and blockchain technology, making them much more secure than traditional payment methods. This can help reduce the risk of fraud and hacking when purchasing a VPN.

Global accessibility: Cryptocurrencies are borderless and can be used anywhere in the world, so you can use them to purchase VPN services from providers based in other countries.

Lower fees: Cryptocurrency transactions typically involve lower fees than traditional payment methods, and it can help you save money in the long run.

Faster processing: Cryptocurrency transactions are processed much more quickly than traditional payment methods, which can be particularly useful when you need to access your VPN services quickly.
Overall, using cryptocurrency to buy a VPN can offer a range of benefits in terms of privacy, security, accessibility, and cost-effectiveness.
What benefits does a VPN bring for crypto users?
VPNs can be pretty beneficial for crypto users. Here are some of the main advantages:
Enhanced Security: VPNs use encryption to protect your online activities by making hackers unable to steal your private information or track your online movements.

Privacy: By hiding your IP address and online activities from third parties, a VPN can help to protect your privacy online. Using VPN is the best decision for crypto users, who may not want their transactions to be traced back to their real-world identity. Now it is time to find out how to use VPN to buy crypto and why it is better yourself.

Access to Geo-Restricted Services: VPNs allow you to bypass geographic restrictions if you need to access exchanges or other resources that may be blocked in their country.

Better Speed and Reliability: By using a VPN to connect to the internet, you may be able to improve your connection speed and reduce latency. This can be particularly important for crypto traders who need to execute trades quickly and efficiently.

Reduced Risk of DDoS Attacks: Distributed denial of service (DDoS) attacks are a common threat for crypto users, as they can cause exchanges and other services to become unavailable. By using a VPN, you can help protect yourself from DDoS attacks by masking your IP address and making it more difficult for attackers to target your connection.
In summary, a VPN can help protect the privacy of crypto users, and also provide access to geo-restricted services.
How to buy VPN with crypto?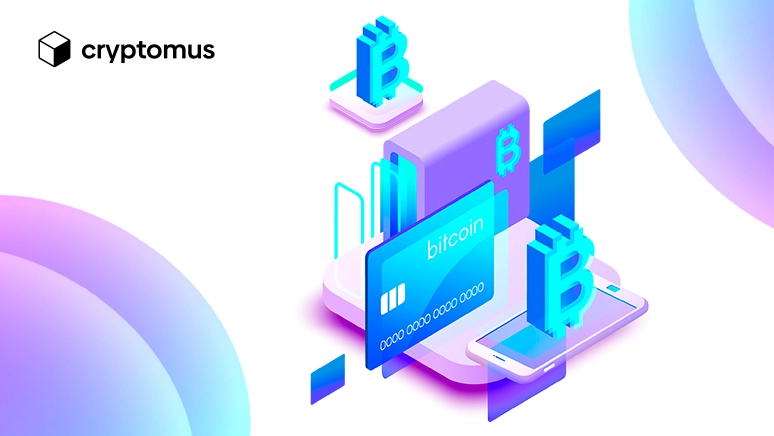 Step 1: Buy cryptocurrency
Once you've added funds to your cryptocurrency exchange account, you can buy the cryptocurrency you want. Select the cryptocurrency you want to buy, and enter the amount you want to purchase. You'll then be prompted to confirm the transaction, and the cryptocurrency will be credited to your exchange account.

Step 2: Find VPNs that accept Bitcoin
There are quite a variety of VPNs that accept Bitcoin payments, it won't take long to find them by just searching them on the internet.

Step 3: Send cryptocurrency to the VPN provider
Now that you've purchased the cryptocurrency, you'll need to send it to the VPN provider. Go to the VPN provider's website and open the payment page. Choose the cryptocurrency as a payment option and copy the cryptocurrency wallet address of a VPN provider.
Then sign up to the Cryptomus payment platform and send money to the VPN provider.
Unblocking Bitcoin trading sites with a VPN
Bitcoin trading sites can be restricted or blocked in certain countries due to government regulations or other factors. In such cases, using a Virtual Private Network (VPN) can help users bypass these restrictions and access the trading sites from wherever you are in the world.
A VPN encrypts the internet traffic and routes it through a remote server. This can help to bypass any geographic restrictions or censorship that may be in place.
When it comes to unblocking Bitcoin trading sites, a VPN can also provide an added layer of security and privacy. By masking the user's IP address and encrypting their internet traffic, a VPN protects its user against potential hackers or cybercriminals who may steal the user's private data if unprotected.
Is it safe to use a free VPN for Bitcoin payments?
Using a free VPN for Bitcoin payments may not be the safest option. Free VPNs may have limited security features and may not provide the same level of protection as paid VPN services. Some free VPNs have been known to log user data, which could be a risk for Bitcoin payments. Additionally, free VPNs are often more vulnerable to cyber attacks.
It is important to choose a reputable VPN service that has a strong track record of security and user privacy. Paid VPNs generally offer more comprehensive set security features, including no-logs policies, strong encryption, and advanced security protocols. While there are free VPN services that are reputable, it is important to do thorough research before selecting a VPN for Bitcoin payments.
However, it is always a good idea to check with the VPN provider or the exchange/wallet you plan to use to determine the specific fees associated with your transaction. What is more, some VPN providers offer discounts or incentives for customers who choose to pay with cryptocurrency, which can help offset any potential transaction fees.
Conclusion
Buying a VPN with cryptocurrency is a simple and secure way to protect your online privacy and security. By following our guide, you can easily purchase VPNs that accept Bitcoin and other cryptocurrencies and keep your online activity secure. Do not forget to choose a reputable VPN provider and a reliable cryptocurrency exchange to ensure a smooth and secure transaction.