How to Buy Foreign Currency with Crypto
In the rapidly evolving world of cryptocurrencies, the ability to seamlessly convert digital assets into traditional currencies has become increasingly sought after. Knowing how to buy foreign currency using crypto became a must for individuals looking to expand their financial options. The first answer to the question of how to buy foreign currency online is to use platforms like P2P trading platforms to convert crypto holdings into various currencies, offering convenience and easy exchange of cryptocurrencies. Let's delve together into the vast ocean of cryptocurrencies and see together how to buy foreign currency and also how much it costs to buy foreign currency.
Understanding the Benefits of Using Crypto for Currency Exchange
Cryptocurrency exchanges offer several benefits over traditional currency exchanges.
• Faster transaction times: Crypto transactions are known to be way faster than the banking system, making the process of conversion faster as well.
• Lower fees: Crypto transaction fees are often lower than those charged by banks and other financial institutions.
• Greater accessibility: Anyone with an Internet connection can create an account and start trading cryptocurrency.
Selecting the Right Cryptocurrency for Your Currency Exchange
One of the most important points on how to buy foreign currency is to choose the right cryptocurrency to exchange. Therefore, I prepared for you some factors to consider when you make your choice, and this will help you also know how much it costs to buy foreign currency.
• Liquidity: To understand how to buy foreign currency, you need to know what liquidity is. It refers to how easily a cryptocurrency can be bought and sold. More liquid cryptocurrencies will be easier to exchange.
• Fees: Different cryptocurrencies have different transaction fees. When choosing a cryptocurrency to exchange, be sure to compare the fees to find the best deal.
Researching and Choosing a Reputable Crypto Exchange Platform
Now that you know how to choose the best cryptocurrency, the next step on how to buy foreign currency online is to know where to buy it.
When choosing a reputable crypto exchange platform, consider security, reputation, supported currencies, fees, and customer support. Read user reviews. This will allow you to know if there are some hidden fees or problems.
Creating and Verifying Account on the Crypto Exchange
To create an account on a crypto exchange, you will need to visit the website, create an account, and pass the verification process like the KYC, 2FA verification, email, and password. Once you have done all this, your account will be fully ready, and you can start exchanging.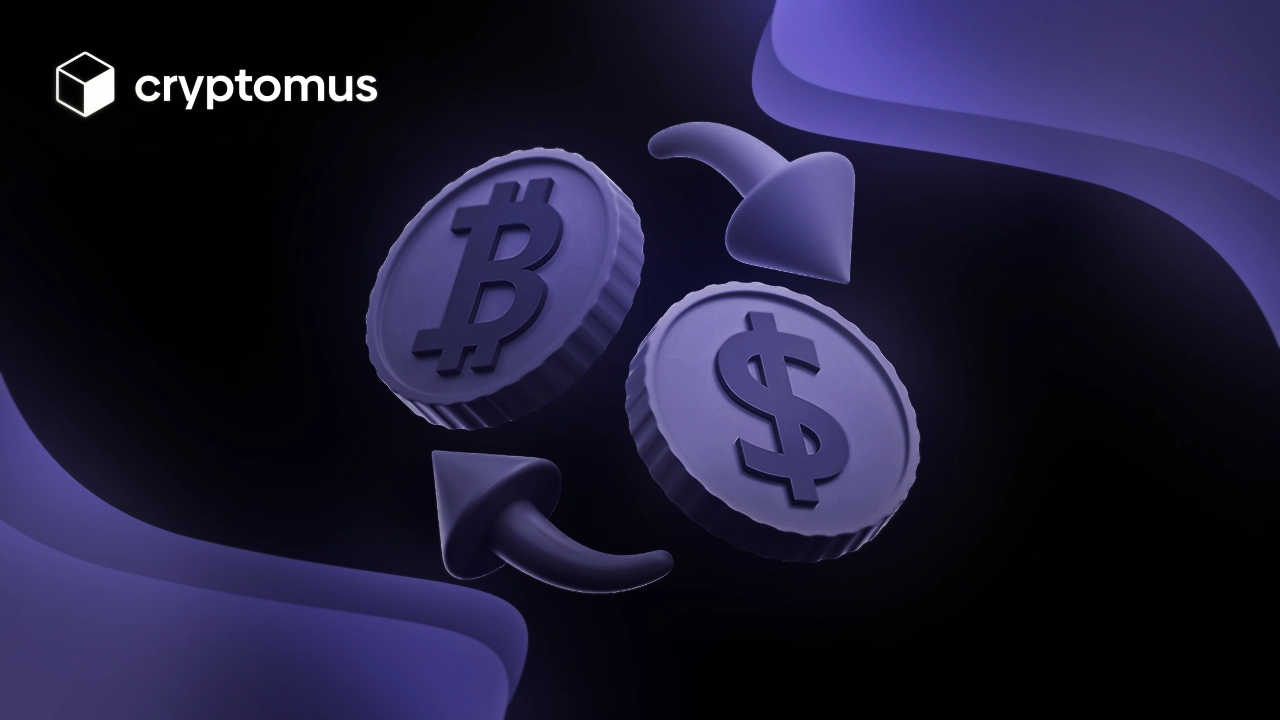 Choosing the Desired Foreign Currency
After verifying your account, select a foreign currency for exchange on most crypto exchanges. Factors to consider include exchange rate, liquidity, and acceptance.
Monitoring Exchange Rates and Timing Your Currency Purchase
Monitor exchange rates on crypto exchange websites or apps to find favorable rates before purchasing currency. Place orders, be aware of fees, and monitor fluctuations before making a purchase.
Managing and Securing Crypto Assets Post-Exchange
Security is really important if you want to understand how to buy foreign currency online. To manage and secure your foreign currency crypto assets, store them in a secure wallet, which can be hot or cold. Enable two factor authentication for added security. Keep your wallet software updated to fix security vulnerabilities, as developers regularly release updates to protect your crypto assets.
Tips for Buying Foreign Currency with Crypto
While doing my research online about how to buy a foreign currency using cryptocurrencies and how much it costs to buy foreign currency, I found some interesting tips that can be really useful for you.
How to buy foreign currency using cryptocurrencies
• Use a peer-to-peer (P2P) exchange: Talking about how to buy a foreign currency, P2P trading, such as Cryptomus, enables direct cryptocurrency trading between individuals, providing greater transaction control and competitive exchange rates.
• Be patient: Patience is one of the secrets of how to buy a foreign currency. Cryptocurrency trading involves patience due to its volatility, making prices to buy higher or lower.
How Cryptomus Allows You to Buy Foreign Currency
Cryptomus is a platform that enables businesses to receive crypto payments. However, it has evolved into much more than just a gateway. Now Cryptomus is also a P2P trading platform. Let us see how Cryptomus can be helpful in buying foreign currencies.
Cryptomus is a P2P trading platform that allows you to trade with other people safely. You don't need to worry about knowing who you are trading with because Cryptomus verifies the identities of all their P2P traders through KYC verification. This builds trust among traders.
In addition, you can choose from various currencies to trade and decide which fiat currency you want to receive and where you want to receive them, and all this with low fees, maximizing your process of conversion to fiat currency.
Thank you for taking the time to read this article. I hope that it has provided you with valuable information on how to buy foreign currency online using cryptocurrencies.