Buying Crypto Made Easy: A Guide to Purchasing with a Bank Account
Buying cryptocurrencies was never this simple as in the period we live in right now. You have so many choices to buy cryptocurrencies. But, the best that many crypto users use is the peer to peer trading system where you are using a platform such as Cryptomus P2P trading and buying crypto from other people with the payment system of your choice.
In this article, we will talk more about how to buy crypto with a bank account. I will explain to you how you can buy crypto instantly with a bank account and a Cryptomus P2P trading platform. I also prepared an FAQ that regrouped the two most asked questions in this field.
Let's not wait any longer and delve together into this step-by-step guide that will explain to you how to buy crypto with a bank account.
The Convenience of Buying Crypto with a Bank Account
There are numerous benefits when you buy crypto with a bank account, and there are some of them:
• Quick settlement: Receiving crypto can be faster than waiting for bank wire transfers between exchanges.
• Low fees: Bank transfers on P2P platforms often have lower fees compared to credit card purchases.
• Flexible payment: Bank payments give the option to pay sellers in installments if both parties agree.
• Unlimited purchases: Allows those without credit cards or with only access to traditional banking to buy crypto.
Setting Up Bank Account for Crypto Purchases
To buy cryptocurrency with a bank account, you only need to have an account on a P2P platform, such as Cryptomus. Create a Cryptomus account and pass the Identity verification. Once your account is active, go to your dashboard, and then P2P trading and click on Trade now. Once there, select the cryptocurrency you want to buy, choose the bank payment system in the filters toolbar, and choose between all the ads that sellers put on the platform. After finding the right one, contact the seller and buy.
Choosing the Right Cryptocurrency Exchange
To choose the cryptocurrency to exchange, you will need to identify your needs and also consider the specific features and benefits offered by different cryptocurrencies.
An example of a cryptocurrency exchange platform, Cryptomus P2P trading, not only offers you the possibility to buy crypto with a bank account but a wide range of choices in crypto and payment methods, such as Paypal, Payeer, bank card, bank transfer, and many others with a 0.1% fee per trade, which is nothing compared to all the tools it offers you.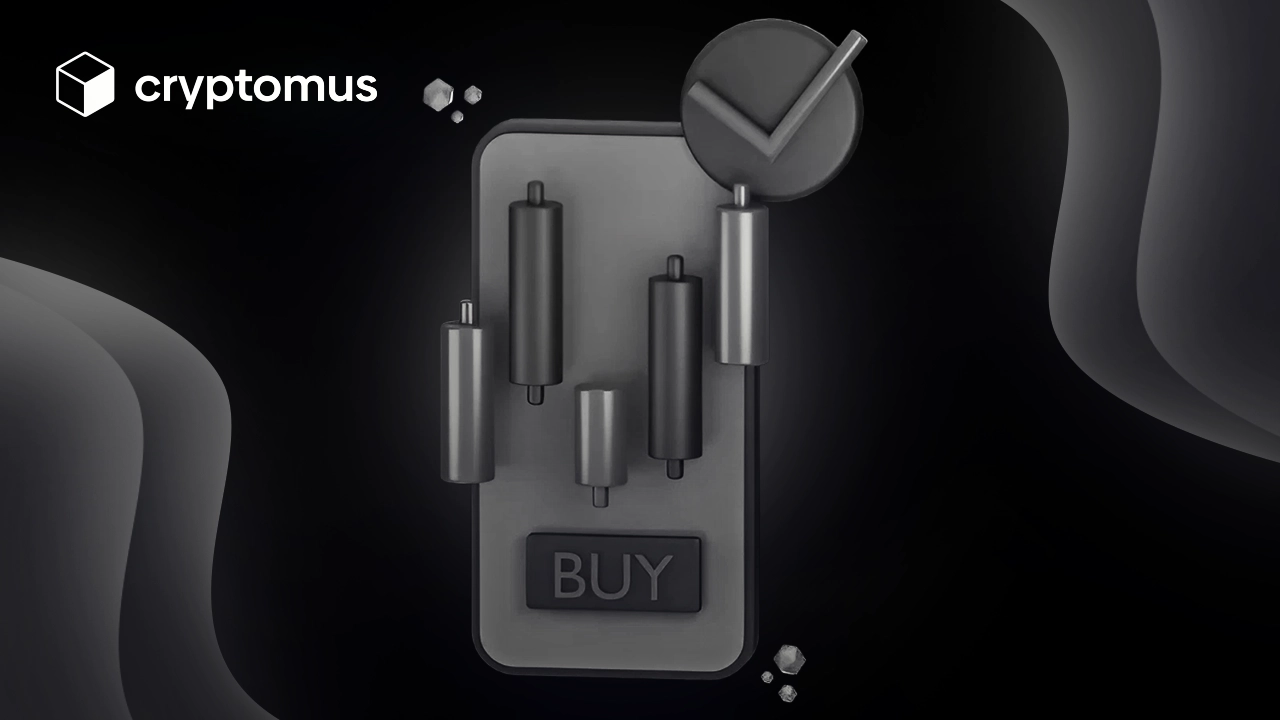 Linking Bank Account to the Exchange
To select the desired cryptocurrency, go to the Cryptomus trading page, choose a payment system, and select your region and bank. Discuss details with the seller, then make a bank transfer. This is how the bank payment with a P2P platform works.
Safely Storing Cryptocurrency Holdings
When you buy assets, it's crucial to store them safely. To ensure protection, you need a reliable wallet that offers security and robust protocols. That is why Cryptomus not only provides a secure P2P platform for trading but also a wallet for each type of cryptocurrency they propose to store your assets safely.
FAQ
How to buy crypto from a bank account
To buy crypto from a bank account, sign up for a crypto exchange that the bank transfers as a payment option. Search for the ad that fits all your needs, such as price, type of cryptocurrency and so on.
Is it possible to buy crypto with a bank account with no verification
The answer is I don't recommend it because nowadays, most exchanges require identity verification for bank purchases due to regulations, and those who do not are, most of the time, scams.
Top Tips for a Smooth Crypto Buying Experience
After this step-by-step guide about how to buy crypto with a bank account, here are the essential tips that will allow you to buy cryptocurrency with a bank account from Cryptomus smoothly:
• Record everything: Keep records of all transaction IDs, chat logs, and transfer confirmations.
• Confirm before payment: When you buy cryptocurrency with a bank account, check the seller's payment details before sending any funds via bank transfer.
• Rate your seller: Leave honest seller ratings and reviews to help inform other buyers of reputability.
• Check reputation: Avoid sellers with zero or low reputation scores to reduce scam risk.
• Compare offers: If you are counting on buying cryptocurrency with a bank account, compare all the offers till you find the one that meets your needs.
• Pay attention to limits: Often, when you buy crypto with a bank account instantly, sellers put limits, so pay attention to it. Note minimum/maximum trade limits for sellers to ensure your order amount is permitted.
I hope that this article has provided you with new insights and perspectives about how to buy cryptocurrency with a bank account. I would love to hear your thoughts, opinions, and experiences when you buy crypto with a bank account instantly.