Best Business Bank Account for Cryptocurrency
The rise of cryptocurrencies is transforming our daily lives as these digital currencies grow in popularity. More and more people are using them for their transactions, pushing businesses to adopt suitable payment systems.
Ten years ago, interaction between a bank and a cryptocurrency seemed unthinkable. However, attitudes have changed, resulting in corporate bank accounts designed specifically for cryptocurrencies. The first major integration took place between 2014 and 2015, marking a tipping point.
In this article we will discover together what a bank account for crypto is, how to choose the best business bank account for cryptocurrency and what are currently the 5 best banks in this field.
What is a crypto business account:
These types of accounts are specifically designed to manage transactions and services related to digital currencies. The crypto business account often offers lower transfer fees than traditional options and allows for multiple devices, which is beneficial for those who need to transfer money using digital currencies.
How to choose best crypto business accounts
To get the best banks for crypto businessYou need to keep some conditions in mind when you do your research and make a choice.
• Understand specific needs: First, identify the specific needs of your business. This may include factors such as trading volume, types of cryptocurrencies you trade, frequency of transfers, etc.
• Cryptocurrency compatibility: Make sure the bank offers specific services and support for the cryptocurrencies you use. Some banks may have restrictions on the types of cryptocurrencies they support.
• Fees and charges: Compare the fees associated with the bank account. These may include transaction fees, currency conversion fees, monthly maintenance fees, etc. Choose an option that offers competitive and transparent rates.
• Security: Security is paramount when it comes to cryptocurrencies. Look for a bank that has strong security measures in place, such as two-factor authentication and secure storage of digital assets.
• Ease of use: The usability of the banking platform is important. Choose a bank that offers an intuitive interface to manage your cryptocurrency transactions and holdings.
• Customer Support: Choose a bank that offers responsive and knowledgeable customer service. You may need help with technical questions or transaction-related issues.
• Bank reputation: Research the bank's reputation in the cryptocurrency space. Check online reviews and ask about past experiences with companies in the industry.
• Additional services: Some banks offer additional services, such as integrated accounting tools or cash management options. Choose a bank that offers features that meet your specific business needs.
• Regulations and compliance: Verify that the bank is compliant with your region's regulations regarding cryptocurrency transactions. This will ensure that your activities are legal and transparent.
• International flexibility: If your business operates internationally, choose a bank that facilitates international cryptocurrency transactions with ease.
To choose the best bank for your cryptocurrency business, keep a few key requirements in mind. Make sure you understand your specific business needs, check compatibility with the cryptocurrencies you use.
If you follow this steps when you making your research it will help you find the best bank for crypto business.
Top Features to Look for in a Business Bank Account for Cryptocurrency
Before deciding to open a business bank account for cryptocurrency business lets see what are Features to Look for in it.
Security and Fraud Protection
When looking for a crypto business bank account, security is paramount. Choose providers that have strong security practices in place. Make sure funds are split between online (hot) and offline (cold) wallets to minimize risk. Also, look for insurance programs and protections to make up for the lack of traditional insurance.
Low Transaction Fees
Cost is an element that should not be overlooked. Carefully compare deposit, withdrawal and transaction fees. Choose a crypto account for business that offers competitive and transparent fees to maximize your returns.
Easy Integration with Cryptocurrency Exchanges
Cryptocurrency exchange integration is essential. Choose an account that allows seamless transfers between your bank account for crypto business and the exchanges you use. Easy integration makes it simple to manage your assets and operations.
User-Friendly Interface and Mobile App
The user interface is really important for an easy experience and it will help you manage your bank for crypto business choose an easy to use and intuitive platform with a well designed mobile application that will make it easier to track your funds no matter where you are.
Customer Support and Responsiveness
When choosing a cryptocurrency business account, consider the quality of customer support. Choose a responsive provider that can answer your questions and resolve any issues quickly.
When deciding to open an account in a bank for cryptocurrency business, there are several key considerations. Security should be a priority, with strong fraud protection and robust security measures.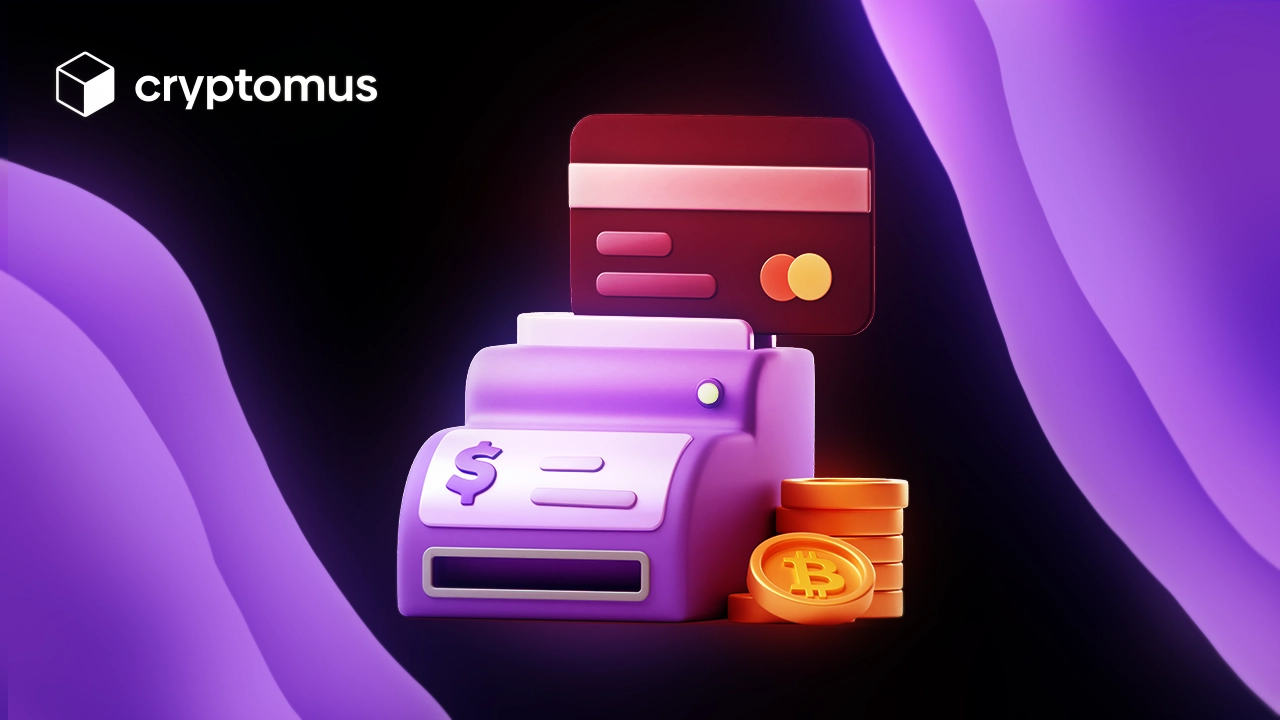 Advantages of using a crypto bank account
Banks for cryptocurrency business offer an innovative approach to managing your finances online,here are some reasons why you should consider a crypto bank account:
• Enhanced Security: Crypto bank accounts use advanced encryption technologies to protect your funds and personal information. Transactions are transparently verified and recorded on the blockchain, reducing the risk of fraud and hacking.
• Global accessibility: With a crypto bank account, you can make international transactions quickly and inexpensively, without the delays and fees associated with traditional wire transfers.
• Personal control: Crypto bank accounts emphasize financial autonomy. You have full control over your funds and transactions without relying on banking intermediaries.
• Innovative financial services: Many crypto bank account platforms offer services such as crypto lending, betting, and debit cards. This opens up new opportunities to grow your assets.
• Financial inclusion: Crypto bank accounts can help the unbanked access financial services.
• Growth Potential: The cryptocurrencies are growing in popularity, increased adoption could lead to an increase in the value of your crypto assets, and that will contribute to your financial growth.
Choosing to open business bank account for cryptocurrency business offers you innovative financial management. With enhanced security, global accessibility and personal control, you can explore innovative financial services. In addition, these accounts promote financial inclusion and offer growth potential, all within the reach of the Internet.
Top 5 Business Bank Accounts for Cryptocurrency
In an ever-changing business world, choosing the best crypto friendly banks for business to manage your cryptocurrency investments is essential. Here are the top five options to consider:
Revolut
This newcomer to the financial sector in the United States offers an innovative approach to banking services. Among its many features, Revolut allows you to buy bitcoin directly through its app, available on Android and iOS. You have the freedom to buy crypto whenever you want or set up automatic purchases based on exchange rates.
Quantic
Whether you are a beginner or an experienced investor, Quantic has a unique offering.While it is not possible to trade crypto directly you can sign up for a bitcoin rewards checking account with every debit card transaction you will receive 1.50% in bitcoin as a reward.
Ally Bank
This well-known online bank provides a business bank account that supports cryptocurrency with the option to indirectly invest in cryptocurrencies. Although you cannot directly trade cryptocurrencies on the app, you can put money into specialized funds like trusts, bitcoin futures, and stocks with a crypto focus.
USAA
Aimed at current and former military personnel, USAA offers integration with Coinbase. You can link your Coinbase account to USAA to monitor your crypto balances and track transactions through the bank's portal.
Bank of America
While it is not possible to buy cryptos directly, Bank of America offers investment opportunities through its Merrill Edge subsidiary.You can invest in funds and et fs that track the performance of blockchain related companies.
The cryptocurrencies led to a significant evolution in business and banking. Dedicated cryptocurrency bank accounts offer unique benefits such as enhanced security, global accessibility, increased personal control, innovative financial services, and greater financial inclusion. To choose a crypto friendly business bank account for your cryptocurrency business, it is crucial to consider criteria such as security, affordable transaction fees, easy integration with cryptocurrency exchanges, to get the best business crypto account, and responsive customer support.