Accept TON as a Business: How to Get Paid in Toncoin on Your Website?
As cryptocurrency gains more widespread adoption, businesses are looking for ways to accept digital currencies as payment. One of the emerging cryptocurrencies that businesses can consider accepting is TON, which has been gaining popularity among investors and users alike.
What is TON?
TON, or the Telegram Open Network, is a blockchain-based platform that was originally developed by the popular messaging app Telegram. It was created to enable fast and secure transactions, as well as to facilitate the creation and hosting of decentralized applications (dApps) and smart contracts. TON is a scalable and flexible platform that is designed to be easy to use for developers and users alike.
What is the TON payment method and how does it work?
TON, also known as Toncoin, is a blockchain-based decentralized platform that aims to create a global digital content entertainment system.
As a payment method, TON allows users to transfer funds to each other in a fast and secure manner. It works similarly to other cryptocurrencies, where transactions are validated and recorded on the blockchain network. TON payments can be made using various wallets that support the cryptocurrency.
To accept Toncoin payments as a business, you will need to integrate a Toncoin payment gateway by API into your website or app. There are several payment gateway providers that support TON payments. These payment gateways provide a simple and easy-to-use interface for accepting TON payments from customers, which can be converted to fiat currency or other cryptocurrencies.
Once you have integrated a TON payment gateway into your website, customers will be able to choose TON as a payment option at checkout. When a customer pays with TON, the payment gateway will automatically process the transaction and verify that the payment has been received. You will then receive the funds in your wallet, which can be used to make further transactions or exchanged for other cryptocurrencies or fiat currency.
Overall, TON offers a fast and secure payment method for businesses looking to accept cryptocurrency payments. By integrating a payment gateway for Toncoin into your website or app, you can expand your payment options and reach a wider audience of customers who prefer to use cryptocurrencies for their transactions.
Why you should accept TON payments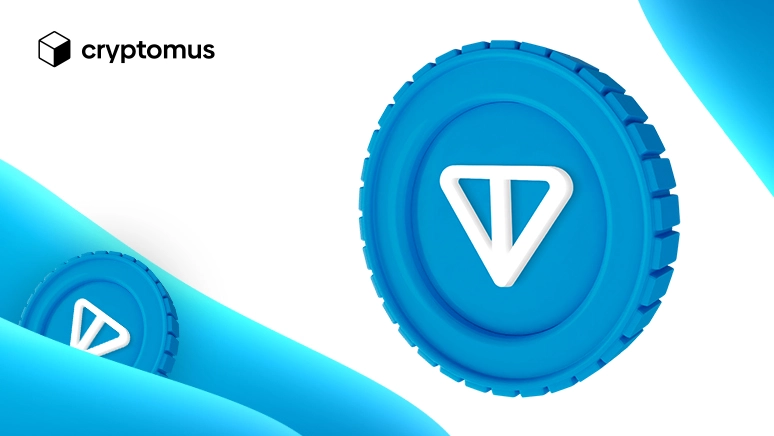 As a business owner, it's important to consider all payment options available to you, including accepting TON payments. Here are some reasons why you should consider accepting TON payments:
Fast and cheap transactions: TON blockchain has the capacity to handle millions of transactions per second at very low fees. This means that transactions can be processed in seconds and the cost of accepting TON payments is relatively low compared to other payment methods.

Global reach: TON is a decentralized platform with a global reach. By accepting TON payments, you can easily reach customers from all over the world and expand your customer base.

Security: TON uses advanced security features to ensure that transactions are safe and secure. This provides an additional layer of security for your business and reduces the risk of fraud and chargebacks.

Easy integration: TON payment gateways are easy to integrate into your website or online store. This means that you can start accepting TON payments quickly and easily without having to go through a complex setup process.

Innovative technology: TON is built on advanced blockchain technology that provides new opportunities for businesses to explore innovative payment solutions. By accepting TON payments, you can position your business as a forward-thinking organization that embraces new technologies.
Overall, accepting TON payments can provide your business with many benefits, including faster and cheaper transactions, global reach, enhanced security, easy integration, and access to innovative technologies.
Is it safe to accept TON?
Accepting TON as a payment method can be safe as long as proper security measures are taken. TON transactions are processed on the blockchain, which uses advanced cryptography and consensus algorithms to ensure the security of transactions. However, just like any other cryptocurrency, TON can also be subject to price volatility and market risks.
To mitigate these risks, it is recommended to use a reputable payment processor or wallet provider that supports TON and has advanced security features such as two-factor authentication, multi-signature authorization, and cold storage. It is also important to keep your private keys and login credentials secure and avoid sharing them with anyone.
By taking these precautions, accepting TON payments can be a secure and convenient way to accept payments for your online business.
How to accept Toncoin Payments?
To accept TON payments, businesses can follow these steps:
Sign up and integrate TON payment option: Once a payment processor has been chosen, businesses can integrate a TON payment option into their website or online store. This typically involves adding a TON payment button or widget to the checkout page, which allows customers to select TON as a payment option.

Display payment instructions: To help customers complete the payment process, businesses should display payment instructions on the checkout page.

Confirm payment and fulfill order: Once a customer has made a TON payment, the payment processor will typically verify the payment and notify the business. At this point, the business can fulfill the order and provide the product or service to the customer.
By following these steps, businesses can start accepting TON payments and provide a fast, secure, and cost-effective payment method for their customers.
TON payment methods
There are several Toncoin payment methods that businesses can use to accept payments in Toncoin, including:
Payment processors: Payment processors allow businesses to accept TON payments online by providing a Toncoin payment gateway. Payment processors typically charge a small fee for their services.

Wallet-to-wallet payments: Businesses can also accept TON payments by receiving payments directly to their TON wallet. To do this, businesses must provide their customers with the link to their TON invoice or QR code.

Point-of-sale (POS) systems: POS systems allow businesses to accept TON payments in-person by using a TON-enabled POS terminal or mobile app. These systems typically charge a small transaction fee and can be used to accept other forms of payment as well.
By offering multiple TON payment methods, businesses can provide their customers with a variety of options for making Toncoin payments, which can help increase customer satisfaction and loyalty.
Start Accepting TON for your Online Business
In conclusion, accepting TON payments can offer numerous benefits for your online business, including lower transaction fees, faster settlement times, and increased security. By following the steps outlined above, you can start accepting TON payments on your website or online store and provide a convenient and efficient payment method for your customers. With the growing popularity of cryptocurrencies, accepting Toncoin payments can also help your business stay ahead of the curve and attract new customers who prefer to use digital currencies for online transactions.