A Comprehensive Guide to Crypto and Bitcoin Withdrawals
Withdrawing cryptocurrencies from your wallet to your pocket or your bank account is crucial for utilizing your purchased or acquired cryptocurrencies.
In this article, we will delve deep into the subject of crypto withdrawal and see how to cash out your crypto. Answer a selection of the most asked questions on this topic, such as how do you cash out on cryptocurrency? How to cash out my Bitcoin? How to cash out Bitcoin at an ATM? And many others that we will see in detail.
Options for Cashing Out Crypto
Understanding how you cash out cryptocurrency is the first step to mastering сryptocurrencies. In this part, I will explain to you in detail how do you cash out cryptocurrency into fiat using various methods that will maximize your benefits, but before, I will answer the most asked questions in this field to help you understand more:
FAQ
How do I cash out my crypto?
There are various ways to cash out the cryptocurrencies like P2P trading, Bitcoin ATMs, crypto exchanges, and so on.
How to cash out Bitcoin?
How to cash out Bitcoin is an exciting question. In fact, the ways to cash out Bitcoin are similar to the other cryptocurrencies; you have P2P, Bitcoin ATMs, and many other ways.
How do you cash out cryptocurrency with (OTC) Trading?
To cash out cryptocurrency with OTC trading, you can sell your crypto assets directly to an OTC broker who will pay you cash for the agreed-upon amount.
How do I cash out my cryptocurrency in my bank account?
Sell it in exchange for fiat currency like USD and then withdraw the fiat currency to your connected bank account in a P2P platform.
How to cash out of Bitcoin using P2P platforms?
How to cash out Bitcoin is one of the most asked questions. To cash out Bitcoin using P2P platforms like LocalBitcoins or Paxful, find a buyer, agree on a price, send BTC, and receive a bank transfer or cash payment in return.
How to cash out Bitcoin Using Cryptocurrency Exchanges?
To know how to cash out your Bitcoin, you will need to use a crypto exchange, create an account on an exchange, deposit your BTC, sell it for fiat currency, and withdraw the funds to your connected bank account.
How can I cash out my cryptocurrency on ATMs?
Locate a crypto ATM that supports your coins, scan your wallet QR code, select how much to sell, and receive your cash payout from the ATM.
Bitcoin: How to cash out with low taxes?
For this, you need to search and see what methods you can use to cash out and compare and see which one offers the lowest fee.
Different Ways to Convert Cryptocurrency to Fiat
There are many methods on how to cash out Bitcoin that will allow you to cash out your cryptocurrencies. They are the most used ones.
Option 1: Using Cryptocurrency Exchanges
Cryptocurrency exchanges are online platforms that facilitate the buying, selling, and trading of cryptocurrencies like Bitcoin and Ethereum, allowing users to convert fiat currencies to crypto.
Option 2: Peer-to-Peer (P2P) Trading
P2P trading platforms are platforms where you sell your crypto or your fiat to people all over the world using a P2P platform like Cryptomus or Binance. This will allow you to convert your crypto assets into fiat currencies
Option 3: Bitcoin ATMs
Bitcoin ATMs are ATMs where you scan your wallet and withdraw your crypto assets directly on the cash, precisely as if you were using a bank ATM.
Option 4: Over-the-Counter (OTC) Trading
OTC trading enables direct securities trade between parties, providing access to capital markets for smaller and large crypto-fiat trades.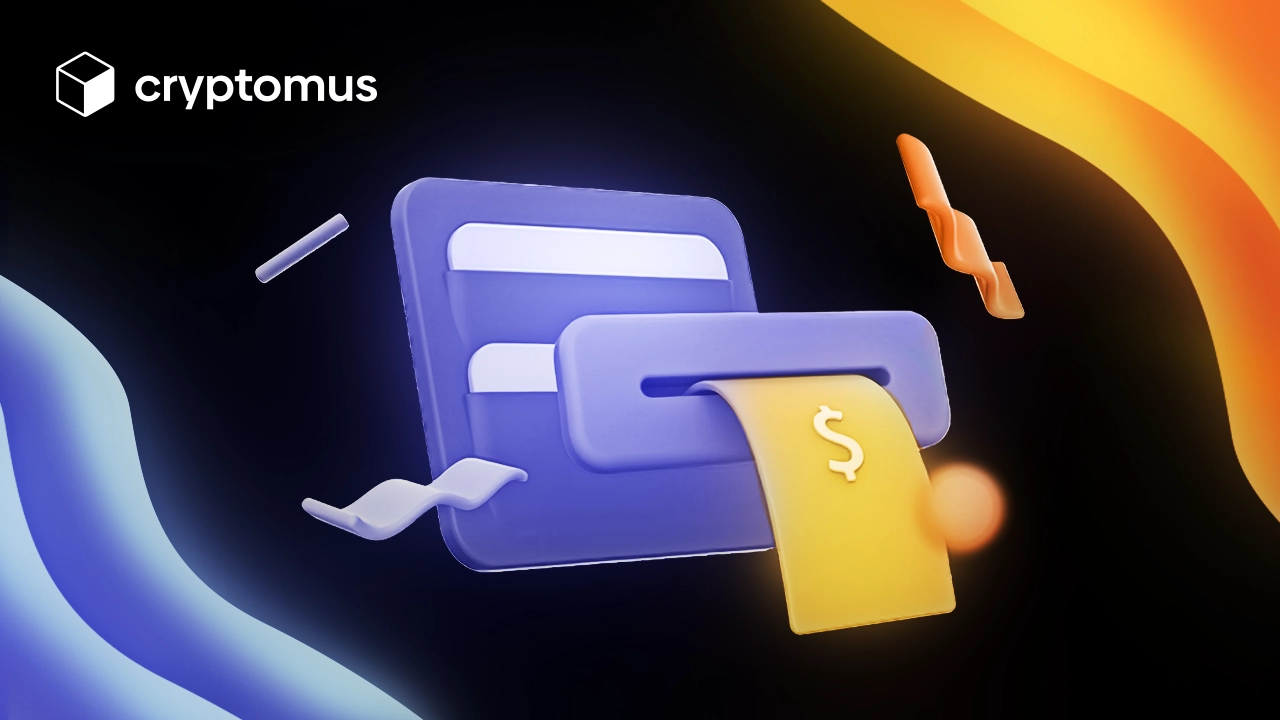 Step-by-Step Guide to Cashing Out Cryptocurrency
There is for you a step-by-step guide that will help you convert and withdraw your cryptocurrencies in the most efficient way.
Step 1: Choosing the Right Crypto Exchange or Platform
To choose a suitable method, consider factors such as security, reputation, and fees when selecting P2P trading or crypto exchanges.
Step 2: Setting Up Your Withdrawal Method
Once you have made your choice, create an account on that platform and finish the verification process.
Step 3: Initiating the Withdrawal Process
After completing the verification and security steps, you can initiate the Withdrawal Process on your chosen platform, such as Cryptomus, by creating a post-it and waiting for an offer.
Step 4: Verifying Your Identity (if required)
To verify your identity or pass the KYC identification, you need to go to your dashboard, search for the KYC verification, send your document, and take a selfie. Wait for verification, and then you are ready to withdraw.
Step 5: Confirming and Complete the Withdrawal
Ensure you initiate a withdrawal request on the platform once you wait till you receive the confirmation notification, and once you receive congratulations, you have successfully done it.
Factors Affecting the Withdrawal Process
The withdrawal process is influenced by various factors such as the platform, method chosen, and regulations, ensuring a smooth and efficient experience.
Tax Implications of Cashing Out Cryptocurrency
Cryptocurrency sales may result in capital gains tax, so it's crucial to consult a tax professional for specific obligations and reporting requirements.
Security and Safety Measures for Withdrawals
Prioritize security during withdrawals by using reputable platforms, enabling two-factor authentication, and strong password practices. Be cautious of phishing attempts and fraudulent activities.
Tips for Getting the Best Value When Cashing Out
In this part, we will see together the best way to cash out your cryptocurrency. The goal is to maximize value while minimizing fees, requiring careful consideration of various factors.
How to cash out my crypto
• Compare exchange rates: It's important to compare rates from different exchanges before selling your crypto. Compare rates from different exchanges and choose the best.
• Sell into a stablecoin: Stablecoins, pegged to fiat currencies like the US dollar, offer a method to reduce volatility and allow for more flexible cash-out decisions.
I hope this article has helped you answer your question of how to cash out cryptocurrency. Don't hesitate to share with us your thoughts about how you cash out your cryptocurrency and, according to you, what is the best method.