How to Use a Crypto Wallet to Backup your Crypto
We all remember when the value of bitcoin exploded and went to the moon from one day to another, hundreds of people became millionaires and at the same time all those who hesitated to invest had their biggest regret that they had missed the opportunity of their life.
Of course, missing out on an amazing opportunity in your life can be disappointing, but imagine those who invested but lost access to their wallets so they couldn't become millionaires, it's frustrating, right?
From this problem started the crypto backup, which proved its importance and became a must that everyone needs to do. In today's article I will show you how to backup your crypto wallet and avoid a situation like this happening to you.
Understanding the Importance of Crypto Wallet Backups
Before understanding the importance of crypto backup let us see how the wallet is working to have a better understanding of the process of the crypto wallet backup.
The crypto wallet is like a normal wallet where you put your physical money, except that you put digital assets, they are stored in the form of a long key, a hexadecimal string of characters like this:
"2A7B9E4F5C816D3A0FBCD8E71A29354E"
This key is the real form of the cryptocurrency and the wallet will store it like this and read it for you and show you the amount 1 USDT for example. And like traditional money, each Billiet has its number, and each cryptocurrency has its key 2 cryptocurrencies can't have the same key.
And here is where the crypto backup makes all its sense. If for each crypto there is only one key, this means that saving their keys will allow you to recover them because it is the proof that they are yours, and which makes the fact of losing access to them impossible.
Now that you know how the wallet is working let us see how to backup your crypto wallet.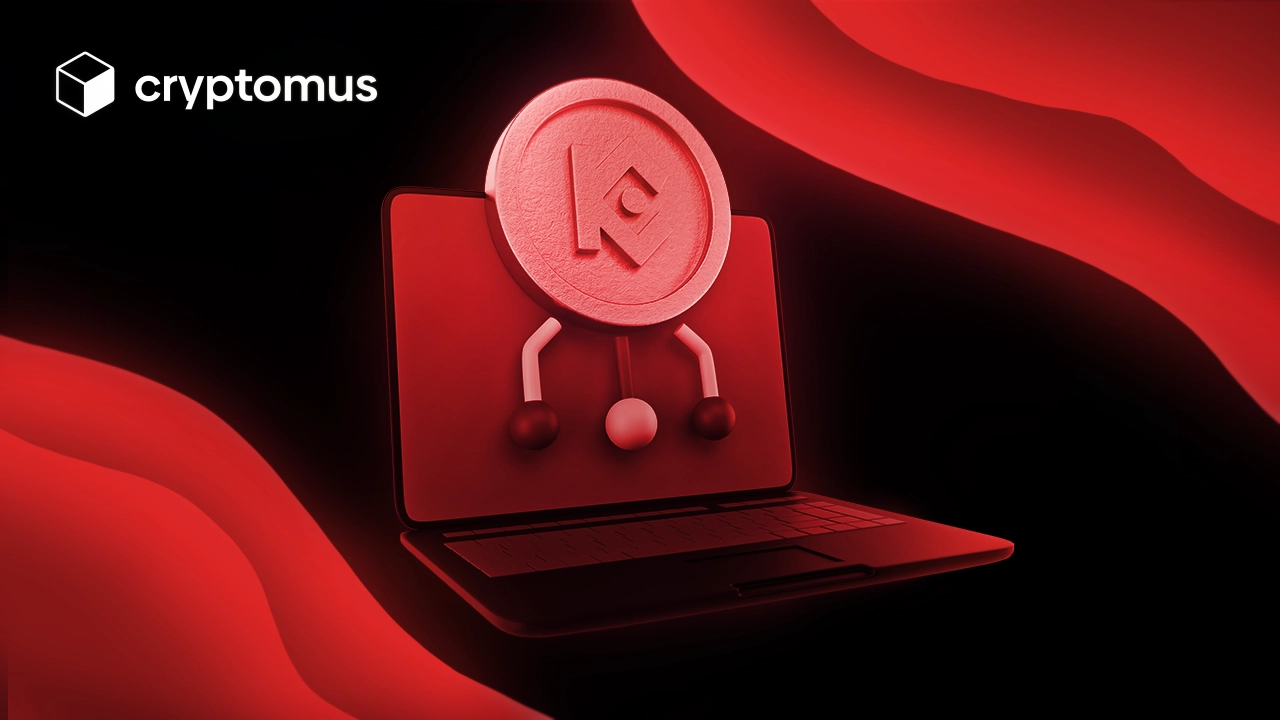 Different Backup Methods for Safeguarding Your Cryptocurrency
There are various ways to enable the crypto wallet backup like the cold wallet backup or the backup ledger wallet or the blockchain wallet backup. Let's see together how all these methods work and how to backup your crypto wallet.
• Cold wallet backup: It is the fact of storing your keys in a cold way which means in a way that is disconnected from the Internet and this allows you to store your cryptographic keys not only passwords and all necessary data to recover all your assets.
• Ledger wallet: How to backup crypto wallet Without talking about this method, the Ledger Wallet is a crypto wallet made by the company Ledger His offers an amazing and secure way to store your keys, and thanks to its features like the recovery seed and many other features that allow an efficient backup crypto wallet.
• Blockchain wallet backup: It is an online wallet that allows you to store your crypto and use it.
• Cryptomus crypto wallet: The Cryptomus Wallet offers a friendly interface and a secure way to store and use your crypto assets, thanks to security protocols that go way beyond 2FA, such as SMS confirmation, and email confirmation, adding a maximum of protection layers that also prove that the wallet is yours.
Adapting Backup Techniques
Starting to use a backup crypto wallet is necessary to avoid any problems in the future, For that you need to make the right choice and for that, you need to choose the most secure and the most efficient to allow you to recover your assets.
Configuring Backup Options
How to backup a crypto wallet?
• Choose the right tool: Choose the right backup wallet depending on security factors and compatibility, they need secure storage and also an easy backup method.
• Configuration: After choosing the right tool, you will need to make a backup of your assets and create a copy of all the keys of each cryptocurrency you have. For this, you will easily find documentation that will help you do it in the platform you choose.
• Store and secure: Store your crypto wallet in a safe place and don't share it with anyone; save your passwords so you can access your backup safely and without forgetting.
Best Practices to Ensure the Safety of Your Crypto Wallet to Backup
The best practices to ensure the security of your crypto wallet to backup are most of the time the same as the security protocols you put in your wallet like the 2FA, SMS code, and many other security protocols, and make regular updates of your platform and your security software.
Retrieving Your Crypto from Backups
To restore cryptocurrency from backups, navigate to your wallet program and enter the necessary backup data. Validate your wallet, allowing transactions and management.
Continual Backup Strategies
Continuous backup techniques ensure data availability and protection by automatically archiving data to prevent loss due to hardware failure, disaster, or cyber threat. Regularly review and revise policies to meet security requirements and technological advances.