GameFi: When Crypto Meets Gaming
Many people enjoy playing video games but while it is pretty possible to monetize your physical world hobby for gamers it is more complicated. Fortunately, with the development of such technologies as blockchain and non-fungible tokens it became more realistic to make money playing entertaining games. How? With the help of GameFi projects. So what is GameFi? How GameFi and cryptocurrency are connected?
What is GameFi?
So what is crypto gaming? GameFi is a combination of games and finances. This kind of games includes game mechanics, blockchain technology, and NFTs to create games in which it is possible to gain profit by playing.
Ordinary video games are usually owned by the developers who have all the rights to it. Gamers do not actually own their in-game pieces such as clothing or weapons that hardly have any real value outside the game and that's why there is no way for a player to earn any profit out of it. The only way to monetize gaming is to stream or take part in tournaments.
GameFi projects are different. Players can obtain items that are valuable even outside the game by completing tasks, competing with other players or progressing through the levels of a game. The model is known as "Play-to-Earn". Often players are rewarded with some kind of an NFT or tokens that they could later trade on NFT marketplaces and crypto exchanges.
The ability to trade virtual items between users and transfer them between platforms is possible thanks to decentralization and NFTs. These technologies bring new types of ownership to the table.
The GameFi industry is on a rise today. Many investors support these projects because of their great potential.
Now that we found out what GameFi is, let's talk about how this technology works.
How does GameFi work?
Knowing what GameFi is, it is intriguing to finally find out how it works. The concept of it is new though it is fairly promising. Obtain valuable items represented by NFTs by playing games. You are free to monetize these items in the game or via an NFT marketplace. The rewards depend on the game, difficulty, task, and some other parameters.
Another opportunity that GameFi provides gamers with is to have a passive income by stacking, renting or landing assets.
The components of GameFi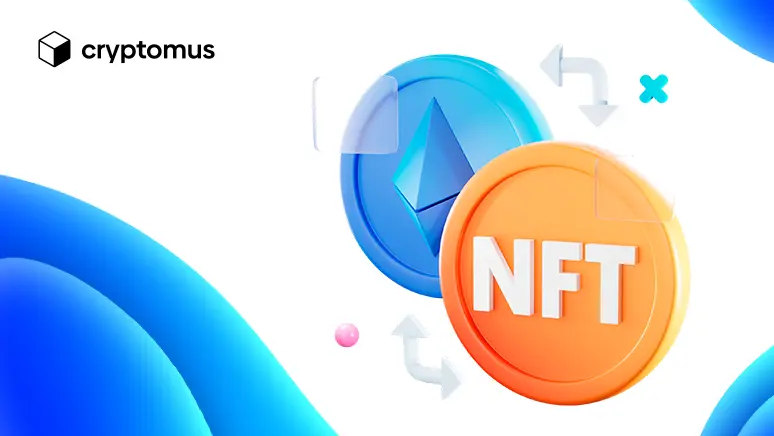 GameFi combined all the innovative crypto technologies to become a real threat to the wide-spread classical gaming models. The components include:
Blockchain
The technology is a foundation of GameFi. Most games are built on the Ethereum network, although Polygon, Polkadot and Solana are rising in popularity due to their speed benefits. Running a game on a blockchain ensures that all the transactions are transparent.

Non-fungible Tokens (NFTs)
NFTs are used to represent items achieved by playing and which players are able to trade for money or other items. This way, all the items obtained are unique and cannot be duplicated or faked.

Play-to-Earn Model
While in classical games your goal is to win, in crypto gaming you are just gaining income by completing missions and quests or battling with enemies. These assets hold value and can be traded and exchanged in the marketplace.

DeFi Components
The way it is integrated into GameFi projects is that users can stack or lend tokens. The other type includes earning in-game items in return for locking your in-game assets and cryptocurrency in smart contracts.
How To Get Started With GameFi Games?
There are thousands of different blockchain gaming projects in the market to choose from (be aware of the scammers though). If you are ready for the unique Play-to-Earn experience, let's find out what steps you need to take to get started:
Create a crypto wallet
To get started, first set up a crypto wallet that is compatible with GameFi projects. Depending on the game you're playing, you might need to use different wallets or connect to different blockchain networks. Some games even have their own wallets to reduce costs.

Connect your wallet to the game
Make sure you are connecting your wallet to the legit game, not the fraudulent copy. Unlike traditional online games that require you to set up a username and password, most blockchain games use your crypto wallet as a gaming account, so you will likely be asked to sign a message on your wallet before you can connect to the game.

Check the requirements to play
Most games will require you to purchase their token or NFT before you start playing. You should always keep in mind all the potential risks when you are buying.
Top Gaming Crypto Tokens to Buy
There is a list of crypto gaming coins worth investing:
RobotEra – Best New Gaming Crypto Merging Metaverse, NFTs, and P2E Rewards
Calvaria – Crypto Gaming with Low Fees and High Bandwidth
Tamadoge – Popular Gaming Crypto to Invest in 2023
Battle Infinity – Metaverse Cryptocurrency with Top GameFi Collection
Lucky Block – NFT-based GameFi Token
Decentraland – Virtual Real Estate GameFi Token
Axie Infinity – Metaverse Gaming Cryptocurrency with $3.6 billion Trading Volume
LOKA – MMO GameFi Token
Sandbox – Top GameFi Project with Multiple In-game NFTs
ApeCoin – Popular Token Associated with BAYC
Enjin – GameFi Coin offering SDKs to Developers
Illuvium – New GameFi ERC 20 Token
Gala – Blockchain-Based Gaming Protocol
Advantages and Disadvantages Of GameFi
Every project has its pros and cons especially when it comes to financial ones. You should always be aware of all the risks associated with trading crypto. Here is a list of good and bad sides of GameFi:
Advantages:
Earn by Playing
What could be better than being paid while enjoying a game? GameFi opens this dreamlike opportunity for many and lets you obtain valuable prizes by completing tasks.

Asset Ownership
The NFT integration allows players to really own in-game items. The publishers don't solely own all items included in games so even if the game fails you are still able to manage prizes you have achieved.

Compelling Gaming Incentives
The P2E puts the P2P model we already got used to into questions. GameFi opens doors for innovations in a gaming sphere by incorporating such innovative technologies as NFT and Blockchain.

Participation At a Low Cost
The majority of GameFi titles are free and accessible for most people while ordinary games usually need you to pay to gain access or to have some kind of an upgrade.

Taking Control Over Gaming Experience
Not only do you have full control over your items when playing P2E games, but also have a say in product-related decisions and the future direction.
Disadvantages:
Market conditions that are hard to predict
Think about how volatile the market is before investing. In-game changes and mechanics of buying and selling might affect the price of tokens. This unpredictability scares many.

There are high entry fees
The main reason to play GameFi titles is obviously to earn money. On the other hand, you have to spend money before you can start playing the game on necessary tokens or NFTs which are oftentimes expensive.

Strict regulatory measures
In some countries strict laws are passed on everything that uses blockchain technology and that hurts the GameFi industry.
Overlap With Regulations Around Crypto and Gambling
In some areas gambling is prohibited, including raffles which are conducted quite frequently by players in the GameFi ecosystem.
GameFi may also face restrictions due to its reliance on virtual currency businesses such as crypto wallets, exchange, and trading of tokens.
On the other hand, many countries have introduced a tax on transfer of virtual digital assets. Hence the GameFi participants may be required to pay taxes for making in-app purchases, converting/transferring their tokens or when they are rewarded in-game tokens.
The future of GameFi
As blockchain technology that defines what crypto gaming is continues to develop, the GameFi growing trend is expected to continue at a fast pace. The ability to own in-game assets and make money from games makes GameFi very attractive, especially in developing countries. While there has been a lot of interest in GameFi till last year, the crypto winter and many other factors appear to have slowed its growth.
However it definitely won't be the end of GameFi. The games keep developing, new titles are appearing to be not a copy of already existing games but independent exciting projects. Although, it's hard to develop those projects without proper investments. Luckily, there is enough capital to let the industry grow.
Closing Thoughts
GameFi seems promising overall. What is crypto gaming to the gaming industry? The great potential of it may change the industry irreversibly. P2E model is actively attracting new players by giving them the ability to manage assets they obtained freely and make profit out of it. What is more, there are other ways to gain crypto besides trading NFTs.
But at the end of a day, is it worth it? It may not be a worthy experience if you are looking for unique games, but it is a great choice if you want to use it as a way to gain profit anywhere you are as there are even crypto games for Android and iOS phones.